Over the past few years, our wearable has changed a lot. There was a time when we used our watch to get the right time. But, now it has become our friend who reminds us when to drink water, when to run, and many more. In this plethora of booming technology, Garmin wearable is a big name. They have many varieties of watches like Garmin Fenix 6, Garmin Forerunner 945, Garmin Venu 2, etc.
However, sometimes users get in trouble due to their Garmin smartwatches, such as battery drainage, not syncing issues, inability to connect, etc. For other rest of the issues, we have a separate guide. Here in this guide, we focus on fixing if your Garmin Watch has syncing issues. So, here are some fixes that we have gathered from different users worldwide.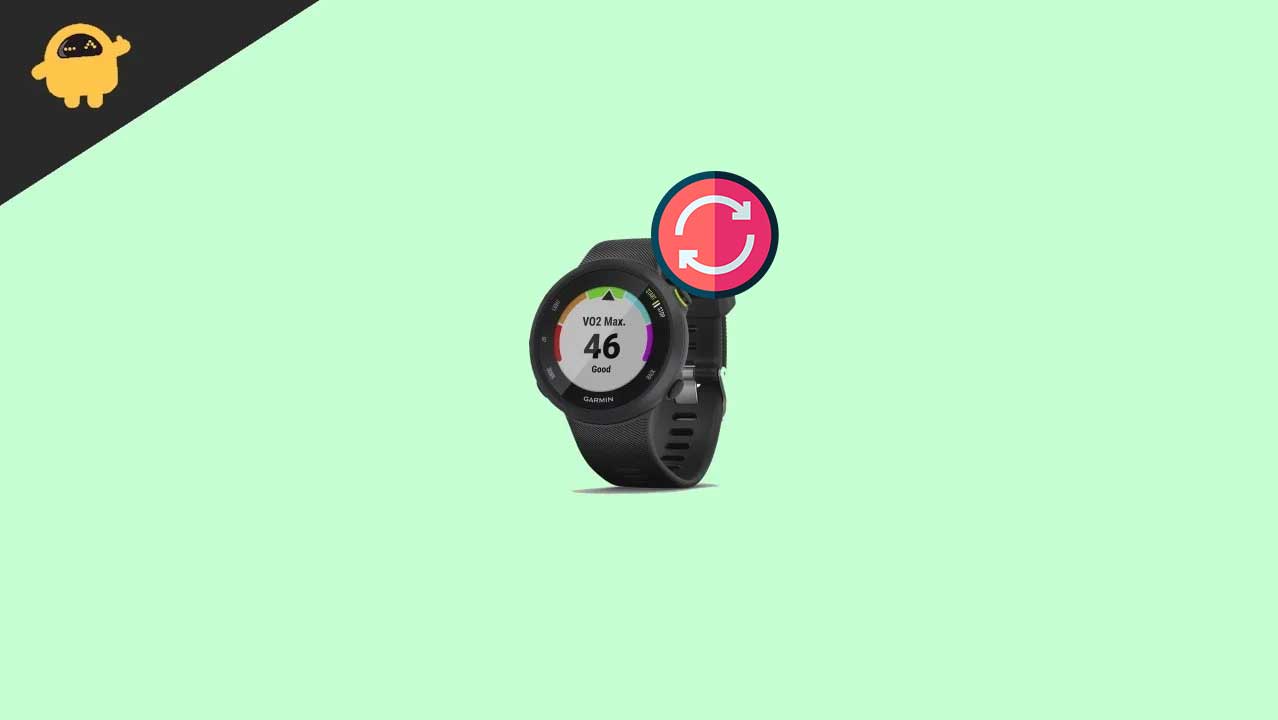 How To Fix Syncing Issues in Garmin Watch
It is not very surprising that our smartwatch is encountering such an issue because, in our busy schedule, it faces many things from being strapped to our wrists to bumping off into the dirt. Anyway, if you are looking for a solution to fix your Garmin Watches' syncing issues, you are in the right heaven. Yes, you can quickly fix the issue by following the methods given below. So, without further ado, let's get started.
Trick 1: Check Pairing Mode
Yes, generally, it is seen that we accidentally or, due to some random glitches and bugs, turn off the pairing mode. So, in that case, we have to double cross-check if it is enabled or not. Also, you can cross-check if your Bluetooth is enabled. Go to settings, tap on the Bluetooth, and hit the On button to allow Bluetooth.
Trick 2: Reboot Your Device
By rebooting, we do not mean to restart your watch only. Yes, you have to restart your smartphone too. This process will expel out the random glitches and give the System a fresh start. Once you successfully reboot your devices, again try to sync. Now, most probably, your syncing issues get resolved. However, in case if it is still not working, head towards the next trick.
Trick 3: Uninstall and Reinstall The Garmin Connect App
Another fix that already helped many users to fix their sync issues with their Garmin watches. This is a simple trick. You just need to uninstall the application from your smartphone. Then, open Playstore and search for Garmin Connect App and once it searches, download it and then check if your device is now successfully able to sync or not.
Trick 4: Reconnect Your Device to App
You can also try to disconnect your Garmin watch from the Garmin Connect App and add it again to check if it helps. Meanwhile, to do so, you need to hover over to your Garmin Connect App and tap on the Menu. Then, navigate through it and choose the device that you wish to remove. Then, close the application and clear cache memory so that random bugs and glitches can be eliminated. Now, follow the same procedure, but this time select the Add Device option under the Menu window.
Trick 5: Check For Update
It might be possible that your device fails to sync data just because your Garmin is running on an older software version. So, you need to hoer over to the Setting and click on the about section to check the software version. Note down the version detail, open your browser, and compare it with the available version in Google for your wearable model.
If you find your device is running outdated software, then go to Settings and click on System. Now, under the System's window, click on the Software Update button. Then, if there is any update available, it will automatically download and install it on your device.
Additionally, you can also check if your Garmin Connect App is up-to-date or not. You can quickly check it through the Playstore or App store application.
So, these were some useful tricks to get rid of the syncing issues on Garmin wearables. We hope you are successfully able to fix the issue. Meanwhile, if you have any type of queries regarding this topic, feel free to ask in the comment section. Moreover, if you are still deprived of our latest guide, click here to read them all.