Discovery has launched its streaming platform with the name Discovery Plus. Discover is one of the most famous entertainment networks, and with the launch of discovery plus, they stepped into the Internet streaming business. It is available for almost all the platforms like Apple TV, Roku, Fire TV, Android TV, or Chromecast with Google TV. However, just like any other online streaming platform, you need to buy a premium plan to watch the content of discovery plus.
Since it is a new platform, there are a few offers and promotions that can help you get the discovery plus premium for free. To be more specific with the methods of this article, you guys can get discovery plus for free. There are two ways to get it. The first method gives you 7 days of free streaming. On the other hand, the second method will give you up to a year of free discovery plus premium. So follow the method that suits you from below.
There are multiple ways of getting a free Discovery Plus subscription, and a few of these methods may expire anytime. We will continue to update this article with new offers whenever available.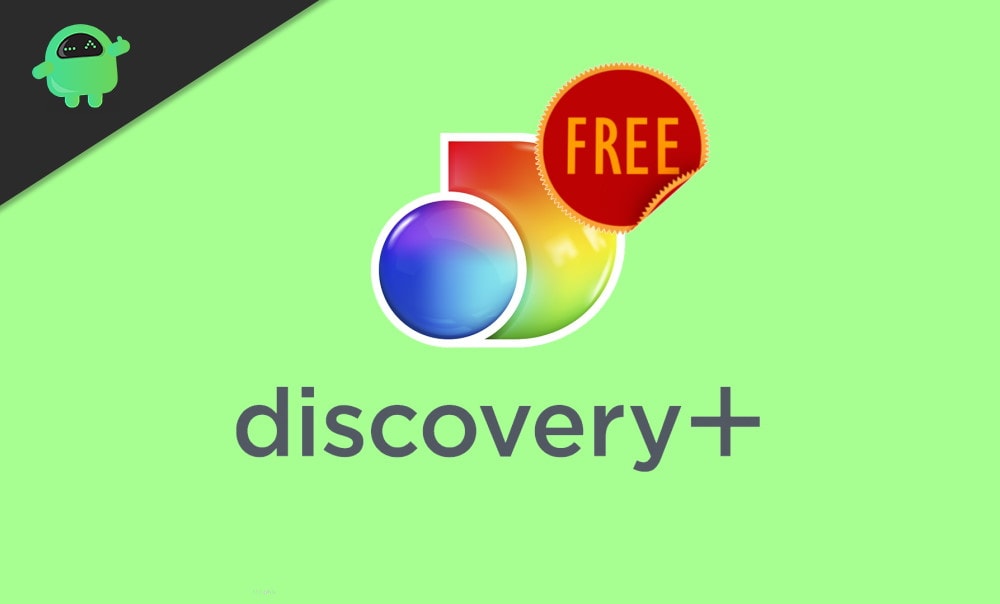 Features of the Discovery Plus App
Discovery Plus is a streaming service that provides access to a vast library of content from the Discovery Network, including popular channels like TLC, Animal Planet, Food Network, HGTV, and more. The app is designed for various platforms, including smartphones, tablets, and smart TVs. Some of the key features of the Discovery Plus app include:
Extensive Content Library: Discovery Plus offers thousands of hours of content across various genres, such as science, nature, history, food, home improvement, and reality TV. The platform includes popular shows and exclusive original series produced specifically for Discovery Plus.
User-friendly Interface: The app has a clean, intuitive interface that makes browsing and searching for content easy. Users can explore categories, view recommendations, and create watchlists of their favorite shows and episodes.
Multiple Profiles: Discovery Plus allows users to create up to five individual profiles within a single account, ensuring a personalized experience for each family member. The platform tailors content recommendations based on individual viewing preferences.
Offline Viewing: The app offers a download feature that enables users to save their favorite shows and episodes for offline viewing, providing convenience and flexibility when an internet connection is not available.
Ad-free Experience: Discovery Plus offers an ad-free viewing experience for subscribers, allowing them to enjoy their favorite content without interruptions.
High-Quality Streaming: The platform supports high-quality streaming, with most content available in HD and some select titles in 4K resolution.
Accessibility Features: Discovery Plus includes accessibility options such as closed captions and audio descriptions, ensuring a more inclusive viewing experience for users with hearing or visual impairments.
Multi-Device Compatibility: The app is available on various devices, including Android and iOS smartphones and tablets, web browsers, smart TVs, and popular streaming devices like Roku, Amazon Fire TV, and Apple TV.
Regular Content Updates: Discovery Plus continuously adds new content to its platform, ensuring that users always have fresh and engaging material to watch.
Overall, Discovery Plus offers a comprehensive and user-friendly streaming experience for fans of the Discovery network's diverse range of content.
How to Get Discovery Plus for Free using the free trial
Getting a Discovery Plus subscription for free through unauthorized means is not recommended, as it may violate their terms of service and lead to potential consequences. However, there are legitimate ways to access the service for a limited time without paying:
Free Trial: Discovery Plus may offer a free trial period for new users. You can sign up with a valid email address and payment method to access their content library during the trial period. Make sure to cancel your subscription before the trial ends if you do not wish to continue, as it will automatically convert to a paid subscription.
Promotions and Bundle Offers: Keep an eye out for promotions or special offers, as Discovery Plus occasionally partners with other companies or services to provide free access for a limited time. For example, they might collaborate with a mobile carrier or an internet service provider to offer a complimentary subscription as part of a bundle package.
Discount Codes and Coupons: Sometimes, Discovery Plus provides discount codes or coupons that can reduce the subscription cost or provide a limited-time free access. Monitor their social media channels or join online forums and communities that share such offers to stay informed.
Remember to always opt for legitimate methods to access streaming services, as this ensures that creators and platforms receive fair compensation for their work and can continue providing high-quality content.
Get up to a Year with a New or Existing Verizon Wireless Subscription
This method is only for Verizon wireless subscribers. Depending on your Verizon plan. you can get up to an entire year of a premium of discovery+ from Verizon offer.
Redeem Free Discovery Plus Subscription Offer
Note: The offer may end anytime! if it ends wait for a new one.
secondly, sign in using your login credentials and click on the add-on menu. After that scroll down and look for the discovery plus offer.
Lastly, click on, get it now, and follow the instructions on your screen to continue.
Conclusion
That's all for this article these are the ways to get the discovery plus for free. Both method is completely safe and are part of the official promotion program. If you buy new plans from Verizon, you can also get this offer. However, this offer is available in some regions only so cross-check it with Verizon care.