Discovery Plus is an on-demand video subscription service for infotainment-type shows and TV documentaries. With the recent launch of Discovery Plus, it was not clear whether Playstation devices will be supported or not. To this day, the news is unclear whether Discovery Plus will be available for PS4 and PS5 consoles or not. Discovery Plus is available for a wide variety of devices running Android and iOS systems. Apart from that, the infotainment app is available on Roku as well as Fire Stick devices. With the growing demand for users, Discovery Plus might soon launch its support for PS4 and PS5 devices as well.
Since the Discovery Plus launch, no support has been extended to PlayStation owners, leaving them unable to access such on-demand video services. Discovery Plus not gives access to on-demand shows, but also access to channels such as Animal Planet, HGTV, and Discovery science as well. In spite of all these features, Discovery plus is still a new service, and its developers are trying hard to scale the support to multiple devices.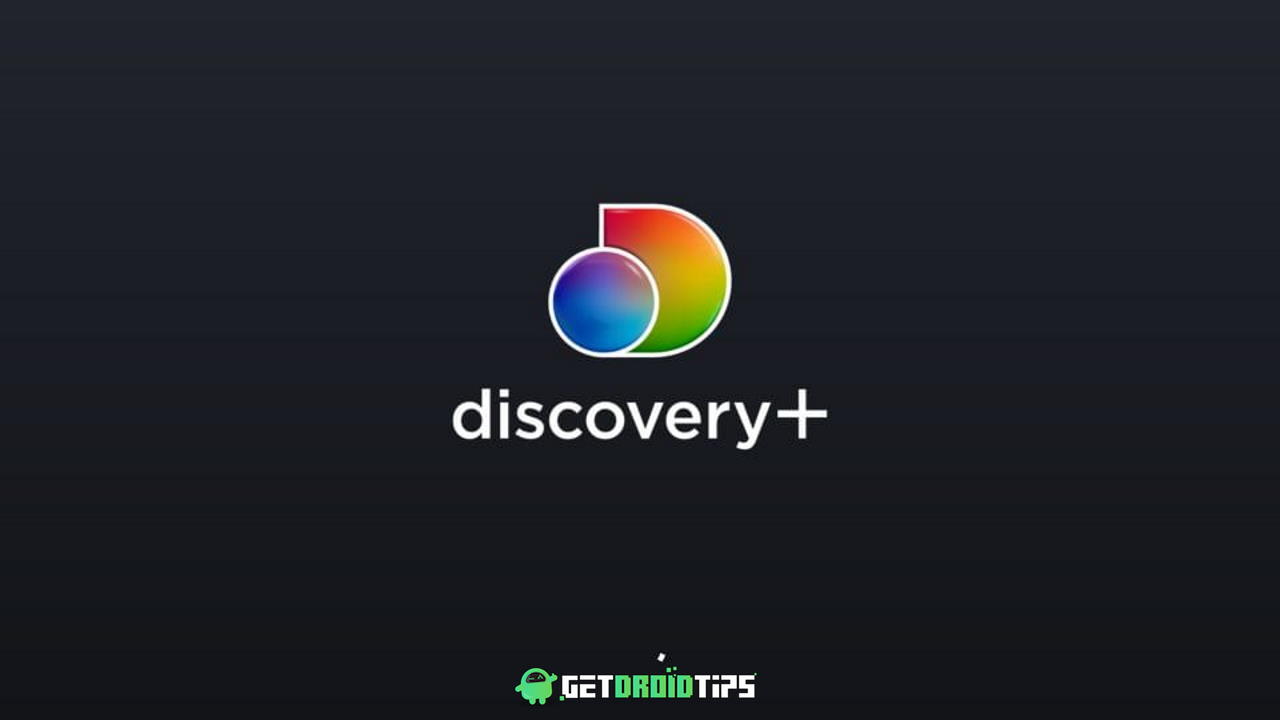 When Will Discovery Plus be Available on PS4 or PS5
In general, the Discovery Plus team didn't launch the new services with a reasonable number of compatible devices. It was only launched majorly for Android and iOS devices. With later added support for Roku and Amazon Firestick. For Playstation devices, it is not sure when the services will be available. But given the large userbase, the development team has to release an app sooner than later.
As of our current market understanding, there are no active plans to extend the compatibility support to PlayStation users. If watching Discovery Plus is a priority for you, you should check out other alternatives. Some of these alternatives include Xbox One, and Xbox Series S. If you have other household access to streaming devices such as Roku or Amazon Firestick, then you can load Discovery Plus app there as well.
Last but not least, you can access Discovery Plus services on your laptop or desktop via any modern browser, including Chrome, Firefox, or Microsoft Edge.
Use Discovery Plus on PS4 or PS5 via Secret Web Browser
In general, Discovery + comes with good compatibility over third-party devices and can also be streamed directly through a web browser. Thankfully, PS4 and PS5 do come with secret browser support that you can use to log on to Discovery Plus services. Here is how you can access it:
From the PS4/PS5 home screen, navigate to Settings.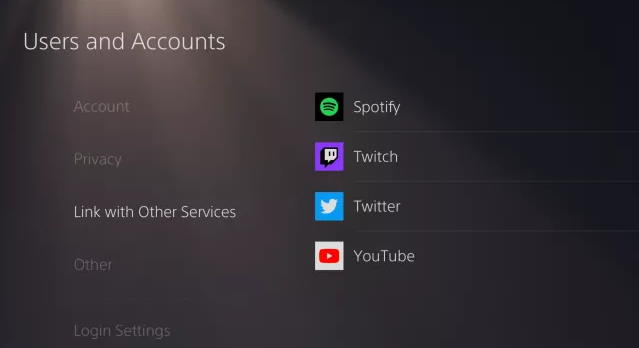 scroll down to Users and Accounts. Now select Link with Other Services from the submenu and click Twitter and then Link Account.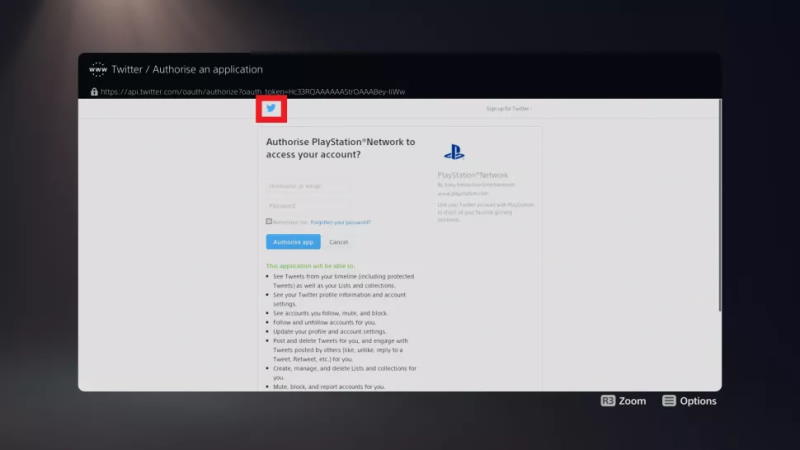 A pop-up window will appear, which asks you to enter your Twitter account details. Click on the Twitter icon here, it will redirect you to the Twitter main page.
Now you can enter any web domain in the web address and surf the web. Similarly, you can also go to the Discovery Plus website and stream your favorite shows using this hidden browser trick.
Conclusion
There is not any official news regarding the launch of the Discovery Plus app specifically for Playstation users. Instead of waiting for the app, it's good to use the hidden browser in PS4 & PS5 to access Discovery Plus services. If that's not something that fits your needs, then you always use the Discovery Plus app on your smartphone or your laptop devices.