iPhone and iPad users always find it difficult to choose the right Web Browser for their day to day browsing needs. The availability of hundreds of Web browsers in the market makes it even difficult to choose the right browser app. However, there are some browsers that make the task easy with their awesome user-friendly features. Today we will compare the most famous browsers for smartphone i.e. Chrome vs Safari browser for iPhone and iPad devices.
As we know, Google Chrome is the best browser in the market by Google itself. On the other hand, the Safari web browser is the product of Apple. Since both, the browsers come with some power-packed features. We are here with some detailed discussion on Google chrome vs Safari, which will make your task of choosing a web browser even easier.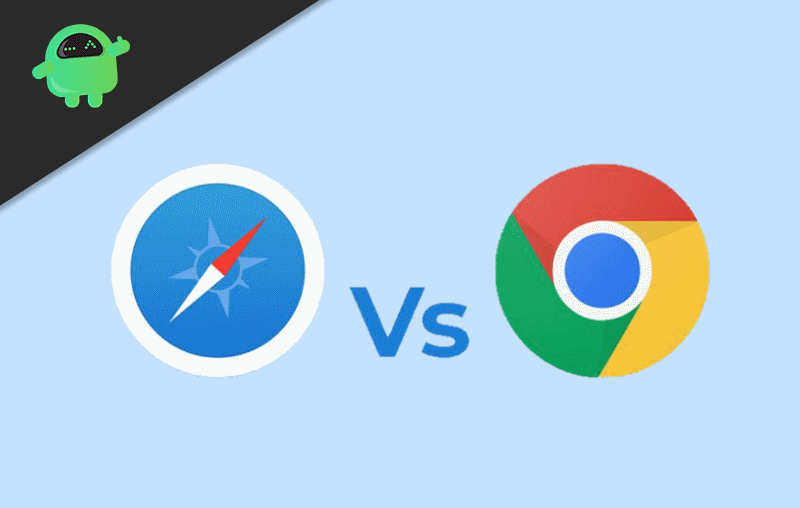 Google Chrome vs Safari: Which Browser is Good for iPhone and iPad
Here are some of the comparisons between Google Chrome and Safari which will surely cure your confusion about which is the best choice for you.
Downloading
Safari comes integrated with a files app in iPads, which provides you a dedicated download manager to handle all your downloads. You can even download the files to your preferred folder every single time, which reduces the hassle of choosing the download location over and over again. But sadly, Chrome lacks one of such features for users due to which the chrome users have a slight disadvantage as compared to the safari users.
Extensions
Both the browsers have a large number of extensions to block the advertisements for a smooth user experience by saving them from annoying ads. Safari lets you turn on/off content blocking for individual sites, which gives it an edge over Google Chrome.
Note: All extensions may or may not be available for movie devices as PC counterparts.
Browsing speed
When it comes to Chrome vs Safari browsing speed, Chrome, and Safari both are very fast browsers. But on iOS devices, the Safari browser easily wins the race. Even in terms of memory consumption, Safari consumes half of the RAM, which Chrome does to complete the same task.
In iOS devices like iPhone or iPad, safari loads all the websites in desktop mode by default, which makes the rendering of websites extremely well. On the other hand, if you are using Google Chrome, then you have to manually turn on the desktop mode every single time in which you are loading some websites.
Keyboard Shortcuts
Safari supports a large number of keyboard shortcuts for different actions like Opening a new page, Switch to readers' view or emailing a webpage to someone, etc, which makes your work incredibly easier. Chrome also does have the keyboard shortcuts for a number of tasks, but they are limited to those of Safari.
Privacy
Apple has a fairly clean track record in terms of privacy policies as compared to some other tech giants. Whereas Google's entire system is based on running ads which are base on their users' activity. So it makes Safari somehow better than Google Chrome in terms of the user's privacy.
Syncing Advantage
Since Chrome is available on all the platforms like Windows, Android, iOS, etc, it can give you a major boost in syncing your data across all your devices. Your bookmarks, passwords, browsing history should be available for use across all your devices. But as Safari is limited only to Apple devices, it becomes a little difficult to sync your data with the safari browser across all the devices that you have. However, this Chrome vs Safari battle is only for iPhone and iPad, so I guess there won't be any sync issues.
To sum up the entire discussion on Google Chrome vs Safari, all I have to say that Safari is the product of Apple itself, which is specifically designed only for Apple devices.
| | | |
| --- | --- | --- |
| Feature | Chrome | Safari |
| Browsing speed | Good but lags with multiple tabs | Stable, even with multiple tabs open |
| Downloading | Average download manager | Good download manager with Files support |
| Extensions | Extensive extensions library & support | Limited extensions options & support |
| Keyboard Shortcuts | No shortcut for advance users | Shortcuts for advance users |
| Privacy | Good but not excellent | Excellent |
| Syncing Advantage | Excellent | Good |
So it always has the edge over Google Chrome. However, Google Chrome is better on some grounds than Safari. But Google's terrible privacy policies make Safari easily win this battle. If you are an iPhone/iPad user, then Safari is probably the best choice for you.