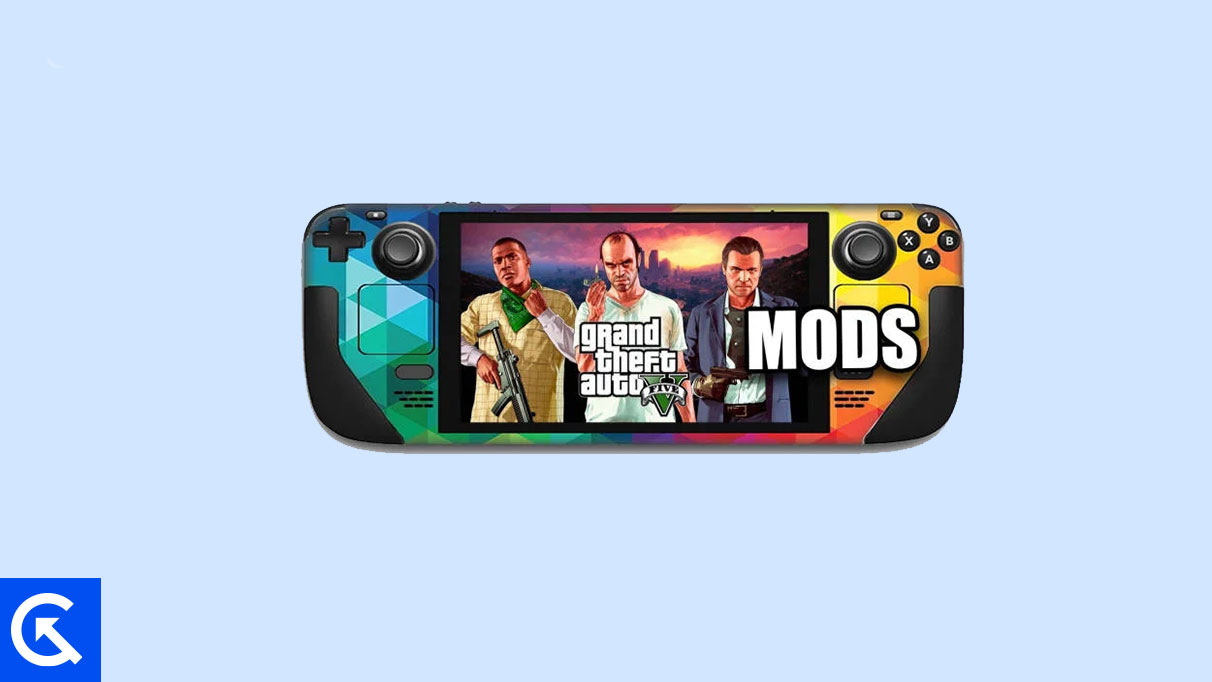 Mods are a great way to make a game more fun. If you have never played any GTA V, we suggest you do it now. In this article, we will discuss how to install GTA V mods on Steam Deck. If you don't know any good mods to play, we suggest some of the best GTA V mods.
GTA V is one of the best open-world games ever released. It was released for many platforms. The original game is fun, but have you ever played GTA V mods? Mods contain characters, objects, cars, etc., which are not in the original game. Let's say we want spiderman instead of Michael. Then all we have to do is install Spiderman mod, and tons of different mods are available on the internet.
If you are playing GTA V on Steam deck and want to install mods, then you are at the right place. But installing GTA V mods on a Steam deck is not as simple as installing mods on a PC. You have to be very careful; otherwise, the mods won't work and will corrupt your original game.
How to install GTA V mods on Steam Deck
Many people might think that mods are made by H A C K E R S. No, the mods are created by developers who are part of the gaming community. You can play these mods without any problem, but all you have to remember is to download the mods from a trusted website.
Let's discuss how you can install GTA V mods on Steam Deck. Follow the below steps carefully:
First, you have to download the software named ScriptHookV, developed by Alexander Blade, from this

link

http://www.dev-c.com/gtav/scripthookv/

.

After downloading the software, unzip it. Open the unzipped folder. You can see the BIN folder, which will contain three files. You have to delete

nativetrainer.asi.

Move the other two files to the GTA V folder in the SteamApps folder.

Now, download a trainer like Enhanced Native trainer and drag and drop folders into the SteamApps (GTAV) folder.

The process is almost done, and all you have to do now is to modify the launch option.

Before launching GTA V, execute the following command in the game's launch options WINEDLLOVERRIDES="dinput8.dll=n,b" %command%

You have to execute another command if your game is installed on an SD card STEAM_COMPAT_MOUNTS=/run/media/mmcblk0p1 WINEDLLOVERRIDES="dinput8=n,b" %command%

Launch the game and enjoy.
The game should work like a charm if you have performed all the above steps correctly. Make sure that you have performed each step correctly. If you are struck at a stage or the game is not opening, then please make a comment below so that we can solve it for you.
Best GTA V mods for Steam Deck
Some of the best GTA V mods are mentioned below:
Two-Player Mod
You want to play GTA V, but you can't leave that friend who was always there for you. Ever been in this situation? Don't worry; we got you. There is a two-player mod for GTA V, which allows two players in the game. To install the mod, go to this link. This mod was developed by benjamin94.
Spiderman Mod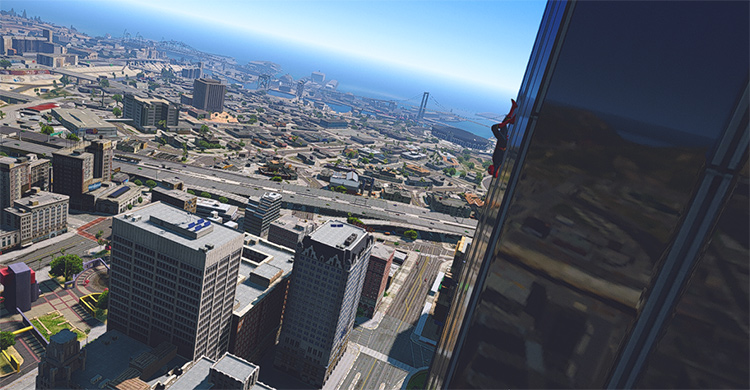 Watching spiderman is fun, but have you played spiderman in GTA V? There is a Spiderman mod for GTA V where you can be a spiderman. Also, you can jump and use web shooter. Sounds fun, right? You can download the mod from this link. SollaHolla developed the mod.
Vice City Overhaul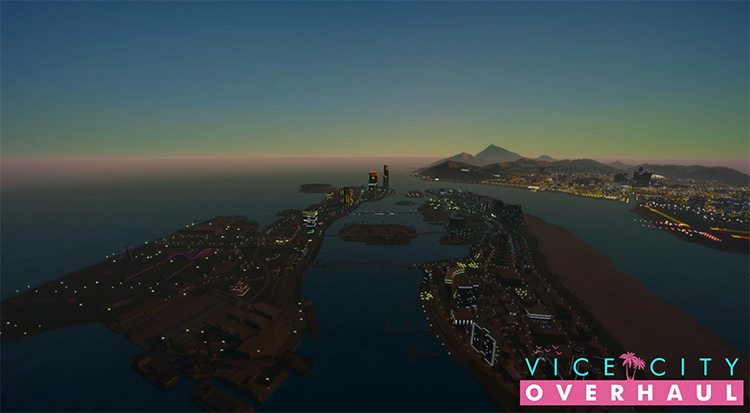 GTA V is fun, but it can't replace the OG vice city. This mod allows you to visit vice city in GTA V. The juicy part is you can play as Tommy Vercetti in this mod. You can download the vice city overhaul mod here.
Atm Robberies and Bank Heists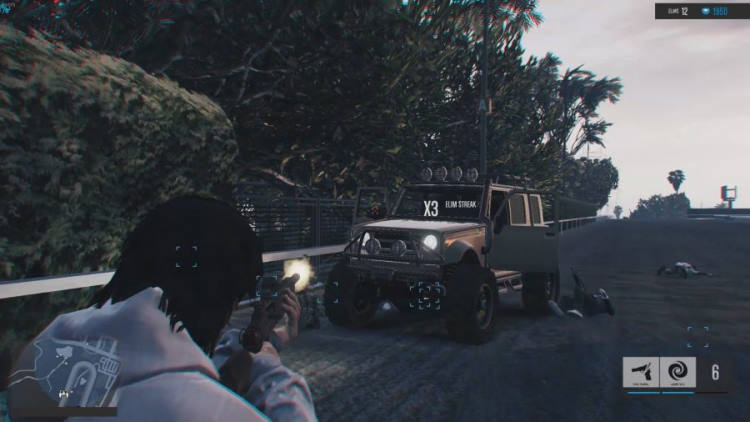 You want to experience the feeling of robbing a bank, but you can't do that in real life. How about robbing 47 ATMs and looting 10 Banks? Will that satisfy you? This GTA V mod will allow you to rob every ATM and Bank available in GTA V. You can download the MOD here. FelixTheBlackCat developed this MOD.
GTA V Truck Simulator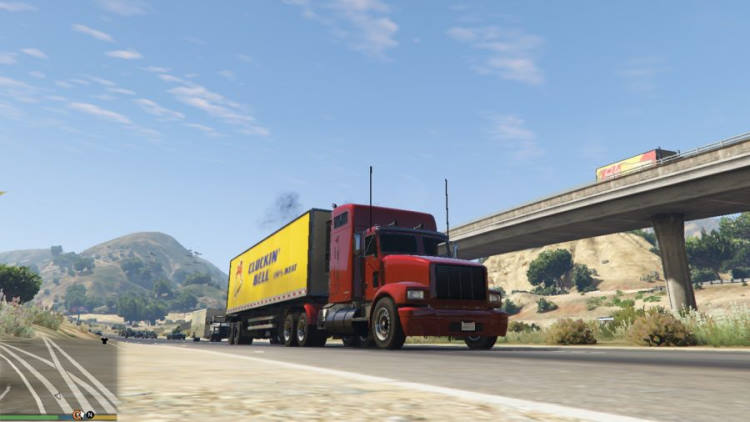 Driving a truck is probably one of the best feelings in GTA V. With this mod, you can play the Euro Truck in GTA V. The Truck looks exactly like Euro Truck, and even the mechanics are same.
Final Words
Playing GTA V with mods is much more fun. We hope we have helped you install GTA V mods in your Steam Deck. If you have any other queries, Please make a comment below. Also, let us know which is your favourite GTA V mod. Happy Gaming! Happy Modding!