When it comes to the roguelike action RPG video games, Hades is one of them which was launched back in 2018 but the early access of this game has been released recently. Supergiant Games has made to defy the God of the dead by hacking and slashing the underworld. It's available for PC, Mac, Nintendo Switch. Now, some of the Hades PC gamers via Steam are getting an error message. So, if you're also trying to play Hades and receiving Steam was Unable to Sync your Files Error then check this troubleshooting guide to fix it.
It's quite likely to say that even Steam servers can also get down or go through some maintenance process sometimes. It has a huge game collection where PC users can purchase and play games using the client. So, the chances of getting network errors, request timed out, can't connect to the server, syncing error, etc are so common these days. Well, in this context, the unable to sync files error is one of them and can be easily resolved by following some of the possible workarounds below.
Hades: Fix Steam was Unable to Sync your Files Error
It's expected that there may be Steam server downtime or maintenance issues going on in some cases. So, it's always a better idea to start your troubleshooting journey by checking the Steam server status, and then if everything is okay, you can proceed to the steps below. However, if in case, there is actually some issue with the Steam server, all you need to do is to wait for a couple of hours or so and check back again.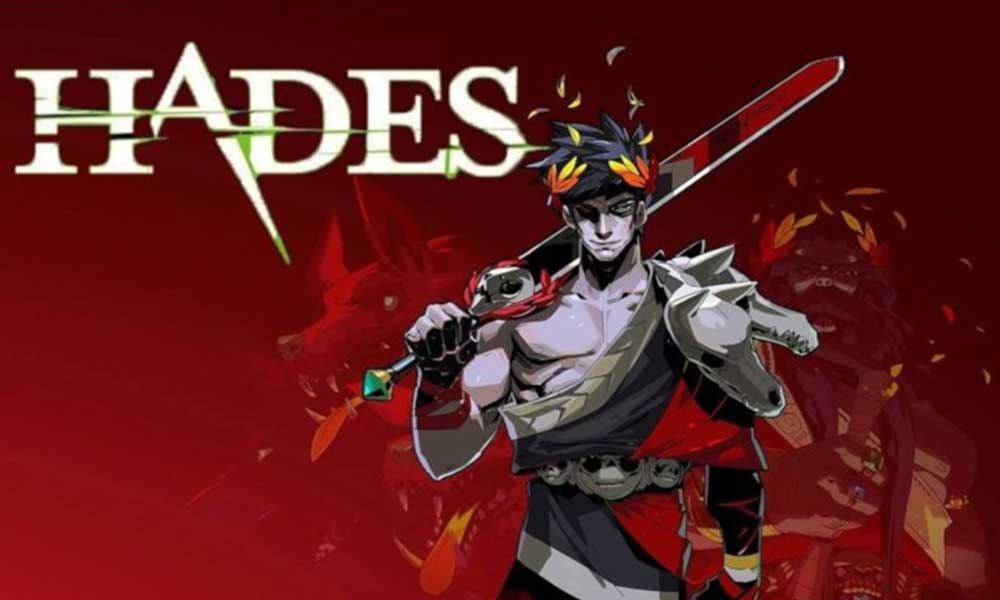 1. Check Steam Server Status
You can easily check and get to know whether the Steam servers are down according to your region or most of the servers are facing technical issues. Just head over to the Unofficial Steam Status page to check the green status. While some servers may also appear as red or orange if they're offline or going through overloads or even any technical issues.
2. Delete ClientRegistry.blob file
So, by removing the ClientRegistry.blob file from the installed Steam folder can easily delete the temporarily stored data. It basically includes account registration data and can be restored again by logging back into the client.
Make sure to note down or remember the Steam account username and password. (Important)
Close the Steam client and exit it from the system tray on the Taskbar.
Then make sure to close the task completely from the Task Manager (Ctrl+Shift+Esc) under the Processes section.
Now, head over to the installed Steam directory on your PC drive depending on which drive you've selected while installing it. (We assume it would be C drive)
Go to Program Files > Locate Steam folder > Search for ClientRegistry.blob file and delete it.
Once done, restart the computer and launch Steam to check for the issue.
3. Verify Game Files
While it's also worth mentioning that most of the game files get corrupted or missing due to some unfortunate issues and that can be restored or fixed automatically by verifying the game files on the Steam client.
Launch the Steam client > Go to the Library.
Right-click on Hades > Select Properties.
Click on Local Files > Click on Verify integrity of game files.
Wait for a couple of minutes to finish the verification and fixing process. (if any)
Once done, restart your Steam client and you'll be good to go.
4. Delete User Data
Sometimes due to the proper synchronization issue, the user data folder in the installed Steam directory can get corrupted or some internal files may also become missing. In that case, the Steam client may start refusing to sync your user data and cloud configuration files. Although you can fully uninstall and reinstall the Steam client on your computer to fix this issue, this isn't a good idea when you've another shortcut and hassle-free way to fix this issue.
Make sure the Steam client is closed properly and it's not running in the background. To double-check the process, head over to the Task Manager and close it.
Right-click on the Steam client (exe) > Go to Properties.
Click on Open File Location under the Shortcut tab.
Here you can search for the userdata folder.
Simply delete the userdata folder and restart the PC.
Finally, try running the Steam client, log in with your existing username & password, and launching the Hades game to check for the issue.
5. Boot in Safe Mode with Networking
It's also recommended to boot your computer in the Safe mode with the Networking access in order to run the Steam client without interfering with any other background running processes. It basically disconnects all the third-party apps that may conflict to run any particular program properly. That means if in case, your Steam client starts normally and you'll be able to play Hades without any issues then you can be sure that it's conflicting with any third-party app. In order to boot your Windows PC in the Safemode, check this guide.
Note: If you find that there is any third-party program causing the particular Hades gameplay issue with the Steam was Unable to Sync your Files Error, then you should boot your PC in the normal mode again. Next, try to repair or uninstall other third-party programs one by one to check whether the issue has been fixed or not.
6. Temporarily Disable Antivirus and Firewall
It's known to most of us that in terms of the security, both the Windows Firewall and the antivirus program plays a major role. So, if in case, none of the methods worked for you, make sure to simply disable the Antivirus program and the Windows Firewall protection on your computer on a temporary basis whenever you run Steam or play the Hades game.
However, if you don't want to compromise with your gameplay and security, then make sure to add an exception to the Antivirus and Firewall application for the Hades game folder to bypass the syncing error.
7. Reinstall Steam
Finally, with all due respect, we will recommend our readers to properly uninstall and reinstall the Steam client on the PC. In most cases, reinstalling the application can fix most of the problems easily.
That's it, guys. We assume this troubleshooting guide was helpful to you. For further queries, you can comment below.