If you face issues with your HBO Max apps, such as screen flickering or freezing, you are in the right place. Here in this journey, you will learn some effective fixes that have the potential to resolve this kind of issue.
HBO Max is a premium video streaming platform owned by Warner Bros. Using this platform, you can watch all your favorite HBO original content. But, as with any other application, it is also prone to flaws. There are many issues that users regularly report, and screen flickering or freezing is one of them.
But, no more worries because we have already stated that you can easily fix this issue with your HBO Max app after reading this guide. Let's move on to our guide and check if the fixes mentioned below help you or not.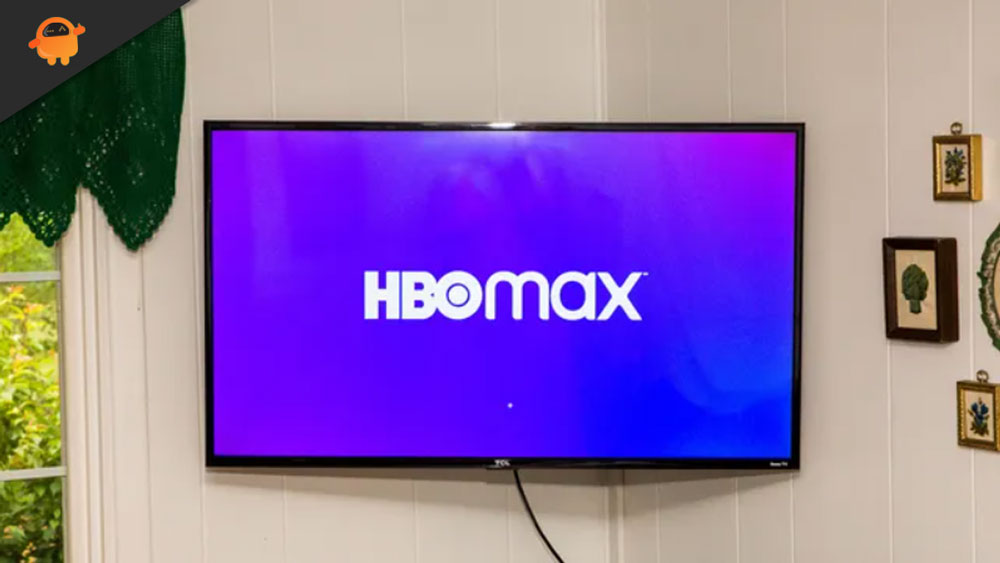 How To Fix HBO Max Screen Flickering or Freezing Issue
So, here are some fixes that you can apply to resolve the HBO Max screen flickering or freezing issue. Therefore, if you are encountering the same, make sure to perform these fixes to resolve the error on your device.
Fix 1: Reboot Your Device
The foremost thing that you need to try is to reboot your device on which you are trying to play the HBO Max. There is a huge possibility that your device has stored cache files which might get damaged due to which you are getting this issue.
Therefore, rebooting your device automatically flushes your RAM and gives your device a fresh new start to function properly. So, reboot it and check if the screen flickering or freezing issue gets resolved or not.
Fix 2: Check The HDMI Cable
Is your HDMI cable properly connected to your TV? In some cases, this type of problem may be forced by a damaged HDMI cable. Therefore, you should entirely inspect the HDMI cable for any damage. A new cable may also help resolve the problem if the damaged one is damaged.
Fix 3: Verify If The Issue With Your Content
Did you check if the content you are watching has any issues or not? Chances are there that your device or HBO Max doesn't have any issue, and the issue is with your content. Therefore, playing the same content using the same HBO Max account on your other devices would be suggested to check this issue.
Fix 4: Check Your Internet Connection
WiFi connectivity can be affected by outdated routers and interference. This type of issue is also caused by slow internet connections, which are extremely inconvenient.
If you have a number of devices connected to your WiFi, then your internet speed may not be good. But, of course, there are also plenty of other factors to consider, such as when your router fails, or you don't pay for enough bandwidth.
In those cases, you may also encounter issues like screen flickering issues. Therefore, you should first check your connectivity speed. Then, by using Ookla's speed test, you can simply measure your internet speed.
If your router still cannot connect to the internet, power cycle it. Ask your internet service provider to fix your connection if it continues to slow down after that.
Fix 5: Make Sure The App Is Updated
Have you checked if HBO Max is up to date? It is likely that your HBO Max app may not be functioning properly due to pending updates. If your app has any pending updates on your TV, you must check them using the steps below:
Start by pressing the

Menu

key on your remote.

Next, select

Settings

and highlight the App Update option.

From the list, select

HBO Max

.

There you go. Click the

Update

button.
Fix 6: Update System Firmware
Some TVs and other devices may have an older operating system, which may make the app incompatible with the new update. To avoid compatibility issues, you must ensure your device OS is updated. To check for OS updates on your TV, you can follow these steps:
First, navigate to Settings on your TV.

From there, select Support.

Scroll down and select Software Update.

Click on Update Now. New updates will be downloaded and installed.
Fix 7: Try Another Device
If you are still getting the screen flickering or freezing issue, you must try using the HBO Max on a different device, as this will help you know whether your current device has any issues. However, if the HBO Max is working properly on the other device, this means your device may have any issue due to which the screen is flickering.
Fix 8: Reinstall The HBO App
There is the possibility that some HBO app installation files may get lost, so your HBO app screen flickering or freezing onto your TV. Therefore, you have no other choice except to reinstall the HBO app. If you're not sure how to do it, here are the steps:
Firstly, you will need to remove the already installed HBO app from your device (uninstalling HBO isn't difficult).

Once done, press the Home button on your remote to navigate to the app.

After selecting APPS, select the search icon, choose HBO Max, and then click Done.

Click the HBO Max app and hit the download button from the search result. Once done, install HBO Max on your TV and enjoy.
Fix 9: Try to Reset TV
If none of the troubleshooting methods above worked for you, resetting your TV might be a good option. Many users worldwide have found this method to be very effective. Simply follow these steps to accomplish this:
Turn off your TV by pressing and holding the power button for a few seconds.

Switch it on and hit the Menu button.

Select

Support >

Self Diagnosis

> Reset

.

After that, type the

Security Code,

and the security code most probably is

0000

, as it is a default code for most TV brands. Then, follow the guidelines to reset your TV.
Fix 10: Reach Help Desk
Even after all your efforts, you have yet to resolve the problem! Depending on the situation, you'll need to get in touch with the official support team. You should therefore contact HBO Max support and tell them about the issue. After doing so, they will assist you in solving the issue.
So, that's it on how to fix the HBO Max screen flickering or freezing issue. We hope that the troubleshooting guidelines mentioned above in this guide have helped you. However, in case you still have any questions or doubts, comment below and let us know.