Honor, a subsidiary of Huawei, is known for its budget-friendly smartphones that offer great value for money. The company regularly releases new models and updates its existing devices with the latest software. With the rollout of Android 13, tech enthusiasts are already looking ahead to when the next version of the operating system, Android 14, will be released. In this article, we will look at which Honor phones will be getting Android 14, the release date for the update, and the features we can expect.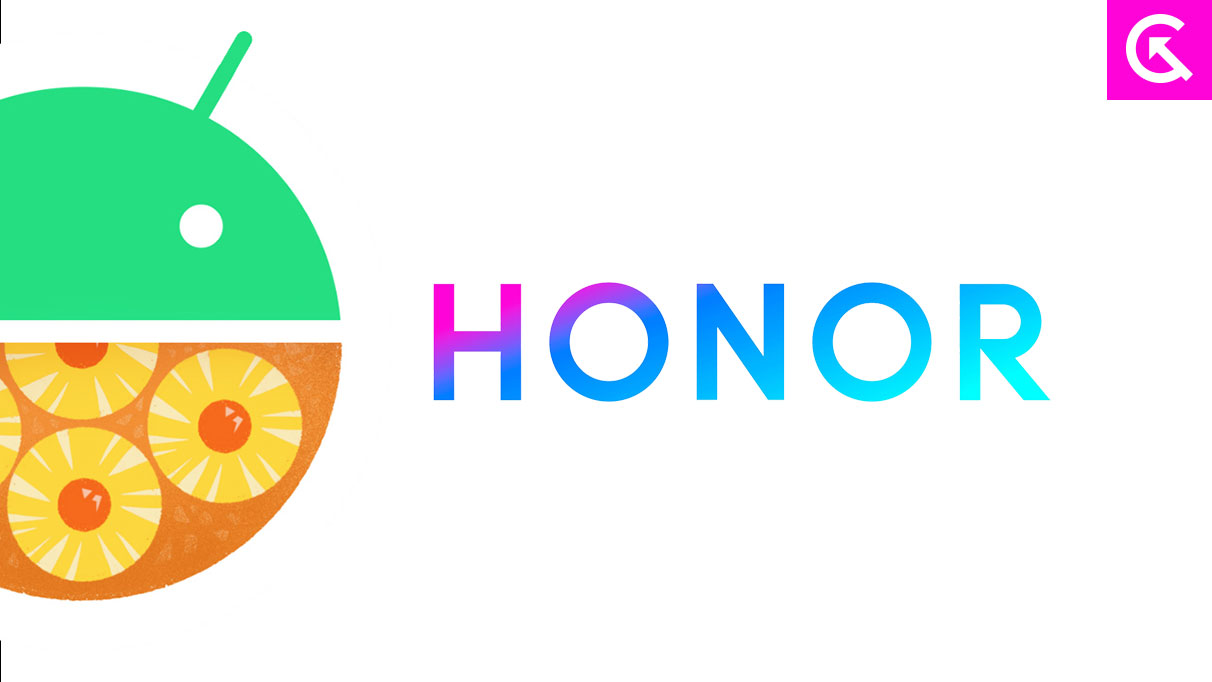 Update March 09, 2023: The Android 14 Developer Preview 2 has been released a month after the first preview, providing an early look at the new features that could show up in the Android 14 stable update.
The update brings a new NASA-inspired system icon that appears in various locations, changes to the gesture navigation with the back gesture now housed within a pill-shaped container, an improved security and privacy menu with dedicated pages for each section, and a rounded bubbly aesthetic for Material You.
Other changes include a condensed lock screen widget, unique regional customization options, flash notifications, a full-screen preview option for wallpaper selection, a forthcoming clock settings option, and a new monochrome theme.
Update February 08, 2023: The first official information regarding Android 14 is here. Google has released the Android 14 Developer Preview 1, which gives us an insight into some of the several features that are coming to Android 14. Moreover, as per the official roadmap from Google, the Android 14 stable build will be released by August 2023. This means that we can expect some news from Honor regarding Android 14 at around the same time.
The original post is as follows:
Honor Android 14 Release Date
Honor's Android 14-based MagicOS 8 might be released in November 2023.
First, it is important to note that Android 13 is still rolling out to devices and will likely continue to do so for some time. Android 14, on the other hand, is expected to be released in November 2023. As of now, it is not confirmed which Honor phones will be getting the Android 14 update, but we can make some educated guesses based on the company's past update practices.
For instance, Honor announced its MagicOS 7 software based on Android 13 on 23 November. Therefore, we can expect a similar pattern with Android 14 too. Nevertheless, we will have to wait for an official announcement from Honor.
Honor Android 14 Features
Regarding features, we can expect Android 14 to bring many new improvements and enhancements. However, there is not much information now as it is too early to say anything about the features coming to Android 14.
Regardless, we can expect a host of new features to be coming to MagicOS 8 based on Android 14. We can also expect some of the rumoured stock Android 14 features, such as the new sharing menu, better support for foldable devices, satellite connectivity, improved privacy controls, and predictive back gestures.
It is important to note that these are merely rumored features, and neither Google nor Honor has confirmed them, making them subject to change.
List of Honor Phones that will Get Android 14
Unfortunately, no official information regarding the list of Honor phones will get the Android 14 update. Plus, Honor is pretty late when it comes to bringing Android updates. So, we can only make an educated guess on what Honor phones will get the Android 14 update.
Typically, Honor keeps supporting its devices for around 2-3 years after their initial launch. So, we can expect newer devices, such as the Honor Magic 4 Pro and Honor V40, to receive the Android 14 update. Mid-range devices such as the Honor 70 and others are also likely to get the update. Here is a list of devices that are expected to get the Android 14 update:
Honor V40
Honor Magic V
Honor Magic Vs
Honor Magic Vs Ultimate
Honor Magic 3
Honor Magic 3 Ultimate Edition
Honor Magic 3 Pro
Honor Magic 4 Supreme Edition
Honor Magic 4
Honor Magic 4 Pro
Honor 70
Honor 70 Pro
Honor 70 Pro+
These devices are expected to get the update sometime in or after November 2023. It is also worth noting that not all Honor models will receive the Android 14 update at the same time. The exact timeline for the rollout of the update will largely depend on the Honor device in question and its software support cycle.
Final Words
At the moment, it is still too early to tell which Honor phones will get Android 14. However, it is almost certain that the latest Honor models released in 2022 or later will be among the first to get the update.
In the meantime, we can only wait and see what Android 14 has in store for us. Until then, stay tuned for more updates on the upcoming Android 14 update and which Honor phones will get it. Also, don't forget to share your thoughts on the update in the comments section below.