Using a PIN has its benefits, but it's not relevant to everyone. Often window force you to add a PIN along with the password, which is not an option that everyone wants. In the latest update of Windows 10, you will see a Windows login prompt, which will ask you to create Windows Hello PIN. And this message can drive users crazy. So, in this guide, you will learn to disable Windows Hello PIN Sign-in option using the settings of Windows 10.
Windows Hello PIN is easy to remember secret login code usually consists of 4 digits. The PIN only works on one system, and the benefits of using it are ease and speed of use, and if created, it can only unlock that one PC. It is a digital tool for authentication. And in some scenarios, this feature is still on even after you disable it. Many Reddit users have reported this before. So here, we will help you to troubleshoot this error and permanently disable Windows Hello PIN sign-in option.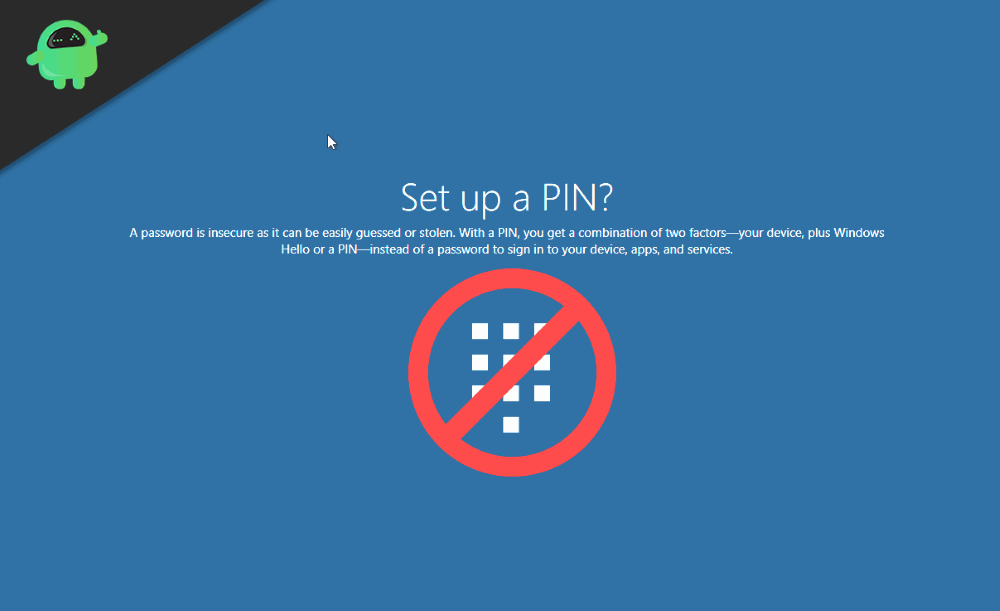 How to Disable Windows Hello PIN Sign-in Option
It is easy to disable the windows Hello PIN sing in option though windows settings menu itself.
Open the Settings then click on Accounts, Now click on Sign-in options.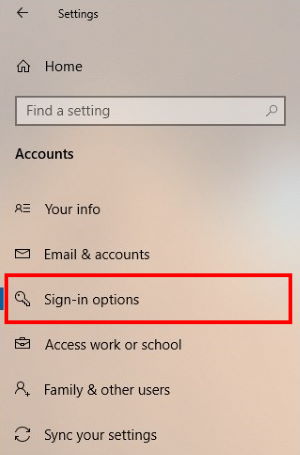 Select the Windows Hello-PIN option under the "Manage how you sign in to your device" section.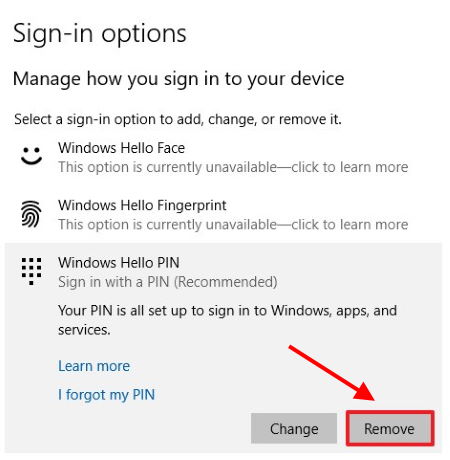 Click on the Remove button, again click on it.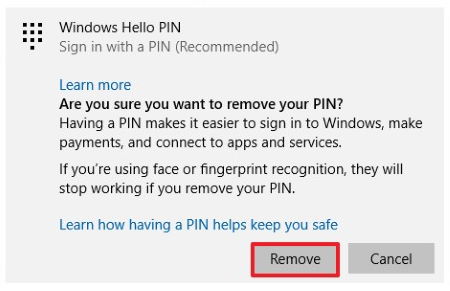 After clicking the remove button twice, you will be asked to verify your current password. Enter your current password and click the ok button. This won't work if you forget your password.
Note: If you're not running theWindows 10 v1903 of April 2019, the setting options might be different. So select accordingly!
After completing these steps you will be no longer able to login to your desktop using your PIN you will need your account password to access your desktop. You can always set the PIN again, so it is not a big deal if you remove it.
Permanently Disable Windows Hello PIN Prompt Message – Windows 10
Windows Hello is a relatively new feature in the latest build of windows. The feature is still in beta phase, and you might see many problems with this new feature. Many Reddit users have reported that they still see the windows hello Prompt even after disabling the feature.
Windows Hello keeps telling me I need to have a PIN set up from Surface
New computer and Windows 10 keeps asking me to create a pin every time I log in. I've read old threads but nothing seems to work, and this may be an issue with the October update. Does anyone know how to disable this prompt? from windows
Apparently, the new Windows 10 Hello PIN feature is not very optimized! Windows Hello PIN Setup Prompt is a bug in the latest cumulative update of the Windows 10 operating system. The update was pushed last year in November from then onwards. The problem has been reported many times. The computer still prompts for the PIN even after using the Windows Hello. It means that the PIN is repeatedly asked always while logging in Windows. If you want to completely disable Windows Hello PIN Sign-in option, then there are many ways to do that too. Here are few:
Disable Windows Hello for Business
Press the Windows+R key together to open the run dialogue box.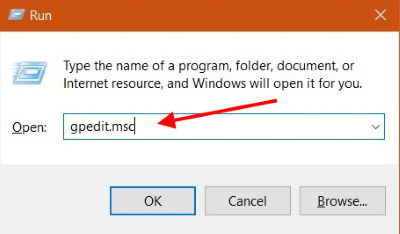 In the run dialogue box, type "gpedit.msc" and press Enter key.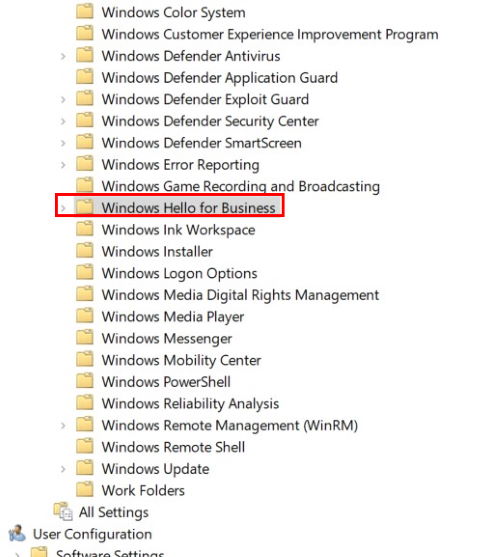 Now go to this location : Local Computer Policy / Computer Configuration / Administrative Templates / Windows Components / Windows Hello for Business

Set the "Use Windows Hello for Business" policy to Disabled, and click "Apply"
Now Reboot your PC. It will permanently disable Windows Hello PIN Sign-in Option.
Choosing Correct Option On Login Screen.
Now, here we are discussing that some users who have reported about the Windows Hello PIN Prompt issue have somehow selected the wrong option during their login screen. Perhaps if the same case persists with you can check out this solution.
When you come to the Log in the screen, there is a button "sign-in options." Click on that, and then there will be two icons. Now make the most appropriate choice in which way you want to sign in. Make sure that the right option is for Password login, and the left option is for PIN login.
Switch off Passwords for Windows
If the PIN prompt is the problem for you, this can be your solution. But if security is your concern, this may not be the most desirable option here. We are discussing turning off passwords completely. Follow the steps given below to turn off the login password.
Click the Windows+R button together, this open run dialogue box
In the run dialogue box type "netplwiz" and press the enter key.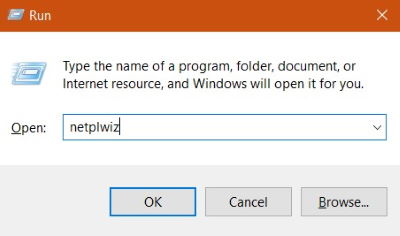 Now, untick the box that shows "User must enter a username and password to use this computer."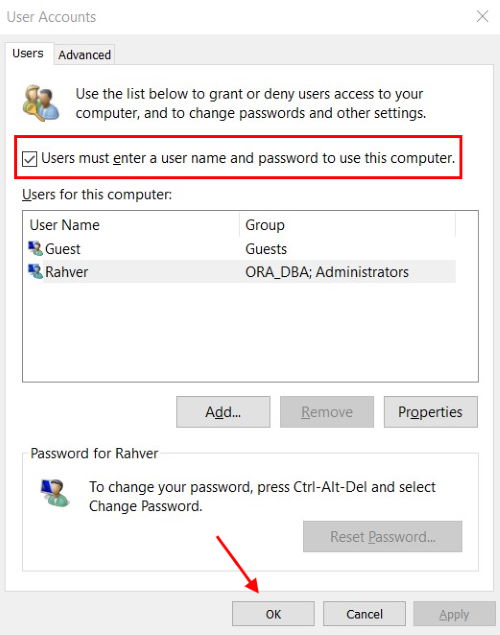 Now click on apply and then OK.
Note: Remember that this is not a safe way to use the computer because this makes the PC vulnerable.
Using Group Policy Editor
Changing settings in the Group Policy Editor can sometimes be risky, make sure to go through the steps well before proceeding. Also, if followed correctly, it can completely solve the issue of Setup PIN Prompt. Follow the steps below to do this.
Press the Windows+R key together to open the run dialogue box.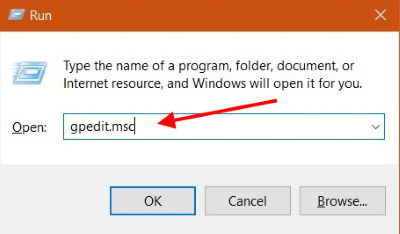 In the run dialogue box, type "gpedit.msc" and press Enter key.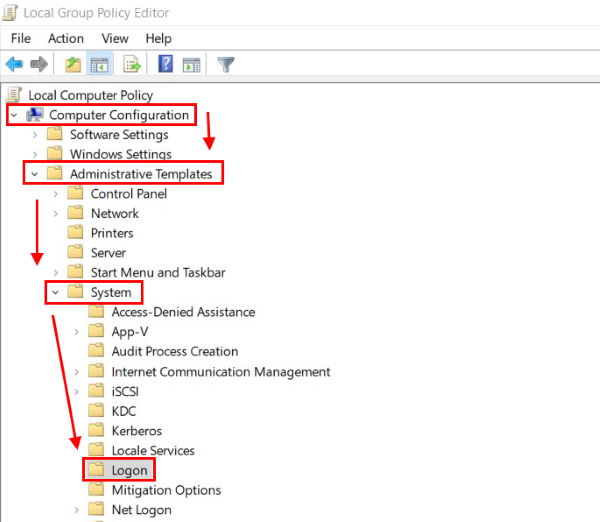 Now go to this location Computer Configuration>Administrative>System>Logon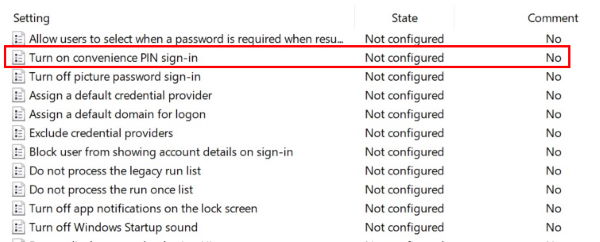 Double click on Log on, and when that opens, look for "Turn on Convenience PIN sign-in" and double click on it.

On left pane Select Disabled. Now, click on Apply and OK.
Conclusion
Windows Hello is a new Sign-in option feature from Windows. It is a quick way to log in to your PC. This feature is available in the latest build of Windows 10, so make sure to update your windows 10 to the latest version. You can use Windows 10 Update assistant tool to install the latest update. With so many users reporting about Windows Hello PIN Prompt, these are few fixes that you can use to disable this feature completely.