In this tutorial, we will show you how to enable VoLTE and VoWiFi on OnePlus devices. Voice over LTE and Voice over WiFi are two of the newest additions to wireless communications. These features allow you to route your calls over LTE and WiFi rather than the default carrier network. The benefits for the same are aplenty, with the obvious ones being that you could make these calls without any charges being incurred. Furthermore, the other end doesn't even need to have this feature enabled on their devices.
But here is a pretty important question you might ask- what if we have enabled the said feature, but the internet connectivity is poor in a particular region. Not every time we would remember to keep switching between Volte/VoWiFi and career network. The thing is, you don't have to. Once you have enabled the feature, your device will automatically check the strength of the VoLTE/VoWiFi and the carrier network. Whichever it finds to be stronger at that point in time, it will route the call accordingly. With that said, many carriers have joined this bandwagon. In India, Jio and Airtel are the famous ones to adopt this technology.
Likewise, there are quite a few OEMs that have come forward and incorporated this feature. Unfortunately, OnePlus is one OEM that has yet to welcome the VoLTE and VoWiFi feature on its devices. What is even more interesting to note is that the devices from this OEM do have this feature. But for some reason, it has been disabled. However, with just a small tweak, you could easily make full use of it, and in this guide, we will be sharing just that. So, without further ado, the required instruction set is required to enable VoLTE and VoWiFi on OnePlus devices. Follow along.
Also Read: Fix: OnePlus Verification Failed When Installing New Update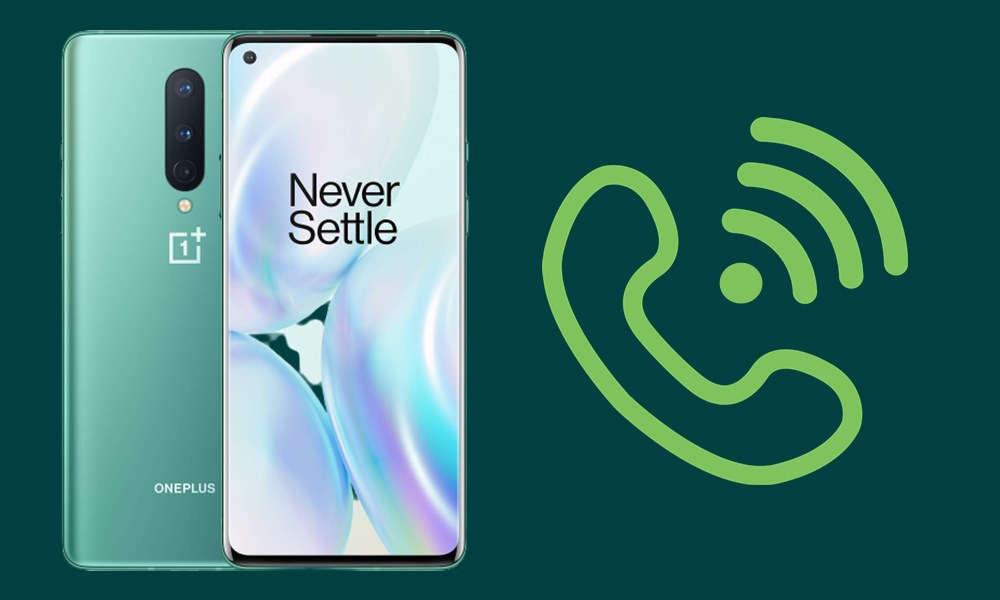 How to Enable VoLTE and VoWiFi on OnePlus Devices
Before we share the tweak with you all, we would like to mention a pretty important point. Some OnePlus devices have started officially receiving this feature. Just a few months back, OnePlus 7, 7 Pro, and 7T Pro device owners got the VoWiFi feature support, albeit limited to India for Jio users (see below image). So before you proceed with the below tweak, you should first check whether your OnePlus device has this feature or not.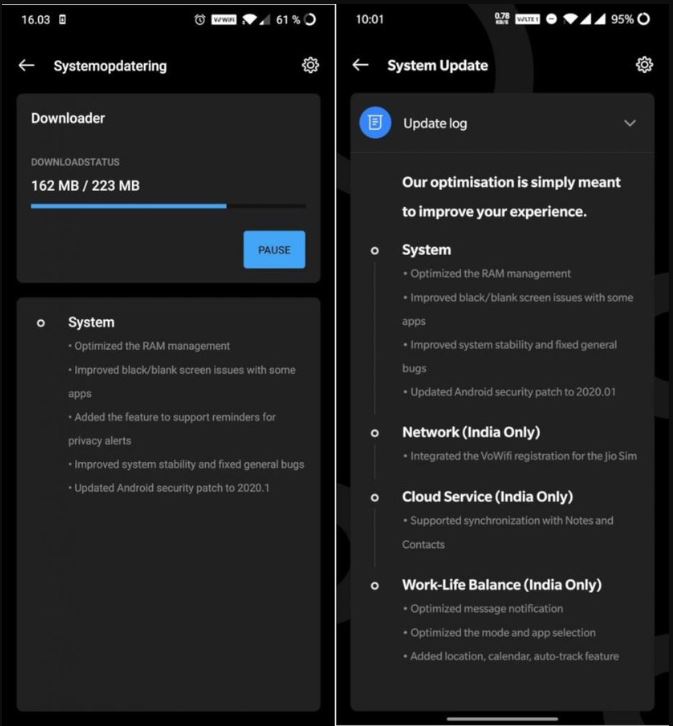 To do so, head over to Settings > Wi-Fi & internet > SIM & network. If you find the VoLTE and VoWiFi features on your OnePlus device, well and good. Otherwise, you may proceed with the below steps. Just keep in mind that we are using a tweak to enable this feature, leading to stability issues. So proceed with caution.
Steps to Follow
First off, download and install the OnePlus Log Kit app. Since you are downloading it from outside of Play Store, you will have to enable Unknown Sources on your device.
Once the installation is complete, head over to the Dialer app and type in *#800#.
You should now get a Secret Menu and a pop-up box with a Warning Message. Tap on "Enter" to proceed ahead.

Then tap on the OnePlus Logkit option, which should be the first option in the list.

Scroll down a little bit and head over to the Function switch option.

Then tick-mark the VoLTE Switch and hit the Cancel button.

Next up, checkmark the VoWiFi switch option and tap on Reboot.

Your device will now reboot, and once that is done, you should see both the VoLTE and VoWiFi options on your OnePlus device.

To access that, head over to Settings > Wi-Fi & Internet > SIM & network, and you should see the said option under the Enhanced Communication section. And with that, we conclude this tutorial. If you have any queries concerning the aforementioned steps, do let us know in the comments. Rounding off, here are some iPhone Tips and Tricks, PC tips and tricks, and Android Tips and Trick that you should check out as well.