Riot Games' Valorant has managed to gain immense popularity even before its official release. But due to some unforeseen events, the game is facing unusual lags and stutters. For this, we have brought our guide that will help you improve your Valorant gameplay.
Currently, in online games, lags have become a major issue. Below are some of the crucial factors that contribute to these lags.
Incapable System Resources
Server Problems
Background Tasks
Older Version of the Software
Connectivity Problems
Game not Installed Properly
It is normal that if any of these problems occur when the game starts. However, lagging which affect your gameplay. Moreover, in the generation of online gaming, if there is lag, then you can flank back in comparison to other players. So it becomes necessary to fix them.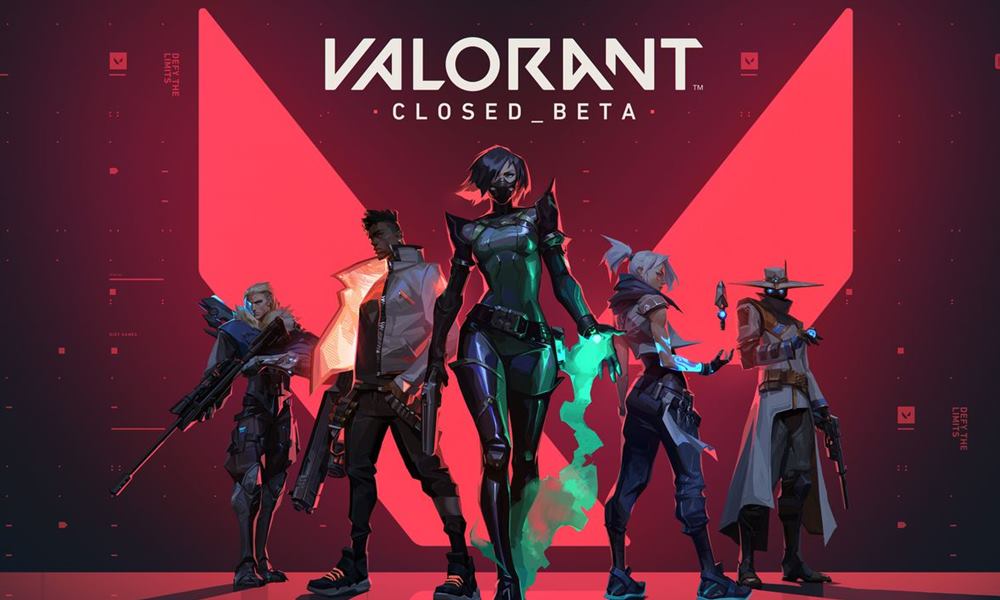 How to Improve Your Valorant Gameplay?
First of all, you need to check with the games' system requirements. You can only play the game if your hardware specs lay between the minimum and recommended set of requirements.
Minimum System Requirements
CPU- Intel i3-370M
RAM- 4GB
OS- Windows 7/8/10 64bit
Video Card- Intel HD 3000
Pixel & Vertex Shader- 3.0
Recommended Requirements
CPU- Core i5-4460
RAM- 4GB
OS- Windows 7/8/10 64bit
Video Card- GTX 1050 Ti
Pixel & Vertex Shader- 5.1
Graphics Card- 4GB
Now you know the requirements. If your system matches with the above, then you are eligible to move to a further set of fixes.
Server Issues
Some time due to too much traffic, the servers get broken. We term it as Server Down. This also means that the client-side is unable to interact with the access server. However, in some cases, the server may crash on your screen, and a reconnecting message will be continuously shown.
Background Running Tasks
Press CTRL + ALT + DEL, then choose task manager or press CTRL + SHIFT +ESC to directly open the task manager to see the programs running in the background. They consume power as well as a memory of your PC.
From the task manager, close all the unnecessary programs running in the background.
Software Version
An older version of the operating system may affect the performance of the PC. Most of the time, updates are released by the developers just to fix bugs that occurred in an older version of that specific software. So it is highly recommended to have the updated software. To update your Windows PC, follow the steps below.
Click on the Start Button
Go to Settings.
Then click on Windows Update.
After that, click on "Check for updates."
If you see an available update, then click on "Update Now."
Connectivity Problems
Network speed may cause low FPS no matter how high-performance PC you are using. You will feel lags and stutters all around. Connectivity issues also cause higher ping, which results in slower data transfer rates and penetrations. You can try out the below fixes to fix connectivity issues:
Always try to use a Wired Connection
Switch On/Off Broadband
Disable Firewalls
Stop Auto-Updates
Contact with your Internet Service Provider
Improve Your Gameplay
After fixing all these problems, Open your game and start practicing in the training ground by learning lap mechanism. This will help to control the recoil of weapons and increase your muscle memory. After that, try to strengthen your game sense. Within a few days, you will see, your gameplay has significantly improved.
We hope this guide helped you in improving your overall Valorant gameplay by reducing lags and stutters. If you liked our guide, then check out our guides on iPhone and iPad, PC Troubleshooting, and Android Guides for more. We want you to participate in the $150 giveaway by subscribing to our YouTube Channel. If you have any feedback or queries, comment down below with your name and e-mail ID.