Although there are some games like Smash Ultimate that let the user remap the buttons at their convenience, the ability to completely remap the buttons was an option that was missing from the Nintendo Switch Joycon controller buttons. However, a new update is now available for the Nintendo Switch devices that added a new controller button remapping feature meaning that you can now completely remap the buttons on the Nintendo Switch Joycon controller and set as per your comfort. Matter of fact, the gaming industry in the recent past has seen accessibility features as one of the most common things that have been pushed for consoles.
Besides, with the help of this new remapping feature, users can easily remap the buttons making you effortlessly control and play your favorite games. You can make the changes very easily and is pretty handy when it comes to hitting those hard spots on the buttons which are harder to use. Users should note that this remapping is available on only original Nintendo Switch controllers meaning that third-party alternatives. For clarity, this supports Joy-Con controllers, the Nintendo Switch Pro Controller, and the Switch Lite's built-in buttons. And you can also save up to five profiles for button layouts and swap between them quickly. So, if that is got you intrigued then, you should follow the guide below: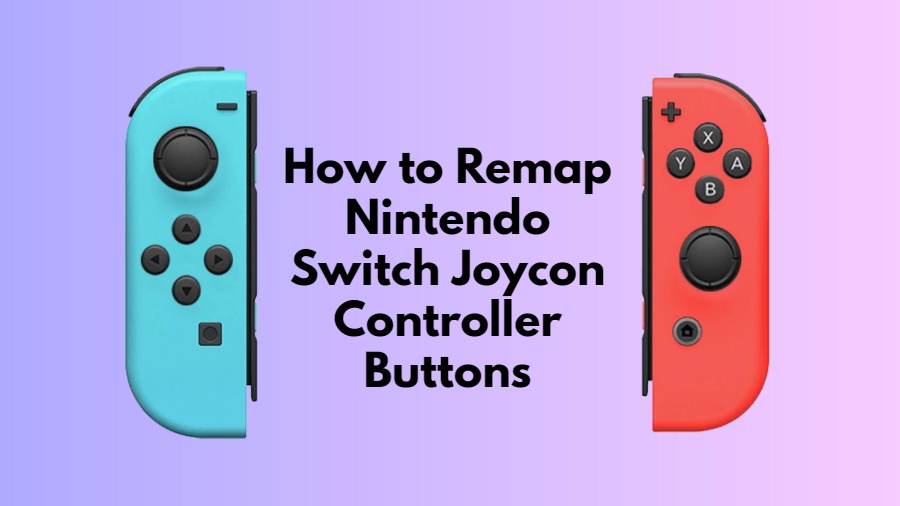 How to Remap Nintendo Switch Joycon Controller Buttons
Grab your Nintendo Switch controller and follow the steps below to change and remap the buttons on your controller:
Firstly, on your controller's Home menu, you need to tap the Settings and enter the menu.
Then, you need to head over to Controllers and Sensors and go to the sub-menu.
Now tap on Change Button Mapping, and choose the controller you want to re-map and then you need to tap Change.
Simply choose each button one-by-one, and select a remapped option to map onto it.
When you are done with the remapping, you need to tap on Done.
In order to save the configuration, tap on Save as a Preset.
Moreover, you can also reset your controller to its default layout, you can tap on Reset.
So, there you have it from my side in this post. You can easily remap the button on the Nintendo Switch controller using the above-mentioned steps. Let us know in the comments below if you have remapped the buttons or not or have come across any issues while following the above-mentioned methods. Until the next post…Cheers!