Do you have an Insignia TV? If so, then most probably frequently, you are facing several issues with it. However, although the Insignia TVs are good when it comes to performance, their built quality is really poor as many users recently started reporting that they find it difficult to use the Insignia TV. Yes, they claim that the Insignia TV remote is not working anymore, and now they are looking for some potential fixes to this error.
However, it is totally a hardware issue. But, still, there are some workarounds that you can try to resolve the remote not working issue. Therefore, make sure to perform the following methods we have discussed below in order to fix this error. So, let's get started with them.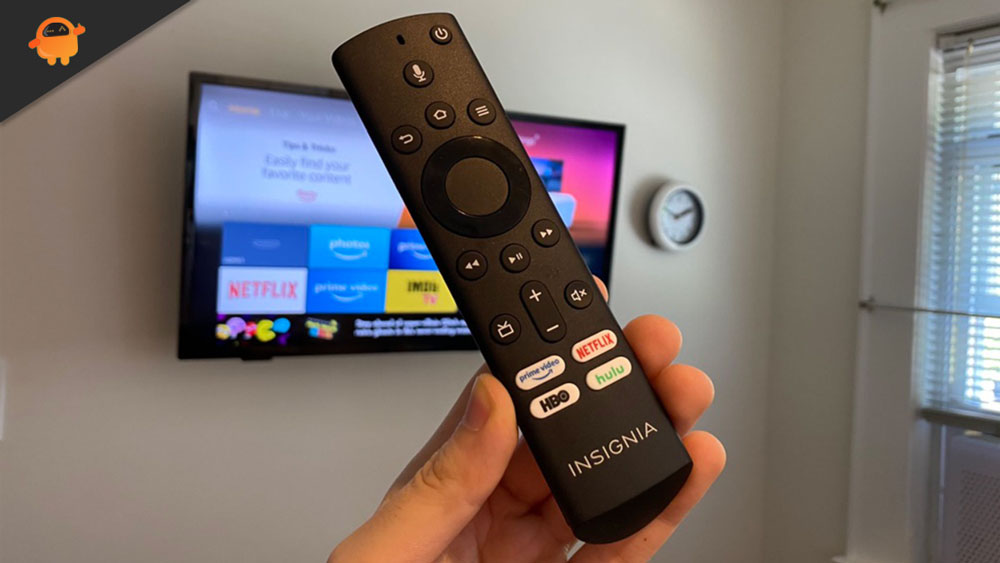 How To Fix Insignia TV Remote Not Working Issue
There could be many things behind the cause of this issue. But, the exact reason is still unknown as no one knows why this issue is occurring. Nevertheless, you do not have to worry as you are now going to get some fixes to this problem. So, make sure to perform them all one after the other until you get the perfect fit for your device.
Fix 1: Reboot Your Device
Suppose you haven't tried to reboot your device to fix the remote not working issue. In that case, you must try this out as possibilities are there that you may encounter this problem just because there are cache files stored on your device which prevent your TV from making a connection with the remote.
So, when you reboot your device, everything gets normalized, and you will get a fresh new start. Therefore, it is possible that just by rebooting your TV, the issue gets resolved, and you are again able to use your Insignia TV remote to change the channels.
Fix 2: Damage Batteries
A damaged battery also sometimes be the main cause behind why you are facing this kind of issue. Well, it is very common that if your TV remote is not working, then probably the damaged batteries be one of the initial reasons why this happens.
Therefore, it is suggested to open the back cover of your remote and plug out the batteries. After that, put the new batteries and check if the remote started working or not.
Well, most probably, your remote starts working as this method has already helped many users worldwide. But, if, in a very unfortunate situation, the issue still persists, then don't get panic as we have more options for you.
Fix 3: Check For External Damage
Did you check your remote external part to see whether it has a dent or damage or not? Well, there are huge possibilities that your device may have some external damage which further damages the board internally due to which you are facing this kind of error.
That's why we recommend you to thoroughly check if there is any external damage that occurs on your remote; if you find any, make sure to replace your remote as it will not get repair not.
Fix 4: Make Sure The Path is Clear
It is very important to clear the path between your TV and remote. Also, make sure to do not use the remote more than 10m distance from your TV as it is the max distance up to your remote successfully make a connection with your TV.
However, in many cases, we have seen that when users use the remote within the threshold distance, the remote not working issue automatically get vanishes.
It would be worthwhile for you to check whether this is helping in your case. Meanwhile, if this fix doesn't work for you, don't get panic, as we have more options for you further in this article.
Fix 5: Power Cycle Your Remote
Still, no luck? Try power cycling your remote. Yes, possibilities are there that your remote may not able to work properly due to some random bugs or glitches.
Therefore, in that situation, to fix this, power cycling your remote will be the right option as it has the potential to resolve this type of issue. So, you must power cycle your remote and check if it helps.
However, to power cycle your remote, you must simply take off the batteries, wait for 1-2 minutes before putting them in, and then check.
Fix 6: Reset Your TV
Did you find that the issue is still occurring even after performing the above-mentioned methods? Well, it is possible that there is some issue with your TV OS installation file. However, in such a case resetting your TV will be the right option as this has the potential to resolve any type of issues occurring on your device.
Yeah! I know you might be thinking that the remote is not working, then how you will reset your TV. Well, if possible, try using a different remote or use a smartphone that has an IR sensor. However, just after resetting your TV, you will find that the issue is automatically getting resolved and your remote again starts working.
Fix 7: Contact a Technician
Still not finding a way to resolve the error? Well, it's time to contact an expert technician to fix this issue. He will help you to resolve the issue for you. However, in case he also fails to fix the issue for you, don't hesitate to visit your nearest service center and ask them to identify then resolve the issue.
Fix 8: Replace It
We regret if any of the mentioned fixes worked for you in order to resolve the remote not working issue. Therefore, now you have only the option to replace your remote with the new one as you have other choices.
So, simply go to the Insignia store and buy a new remote for your TV model. After that, check if the issue is still occurring or not. However, if the issue is still there, there is something with your TV and not been removed. So, check for that.
So, that's all on how to fix Insignia TV remote is not working issue. We hope that this guide has helped you. Furthermore, if you have any doubts, comment below and let us know.