People are wondering if Insignia is a good brand considering the 55-inch TV has 4K resolution, Fire TV integration, and costs less than $400. Insignia offers a wide selection of TVs in different sizes ranging from 32 inches to 70 inches. The majority of models have been upgraded to 4K, with only a few models still in 720p.
Moreover, most Insignia TVs have built-in Roku TV or Amazon Fire TV. However, even though they are offering some great features, that doesn't mean that their TV is of high class. Yes, we are saying this because users have been reporting that they need help to fix the sound not working/ audio cutting out the issue with their Insignia TV for the past couple of days.
Well, currently, there is no such information that why this issue even occurs. But, we have some workarounds that you can use to resolve the Insignia TV sound not working/ audio cutting out issue.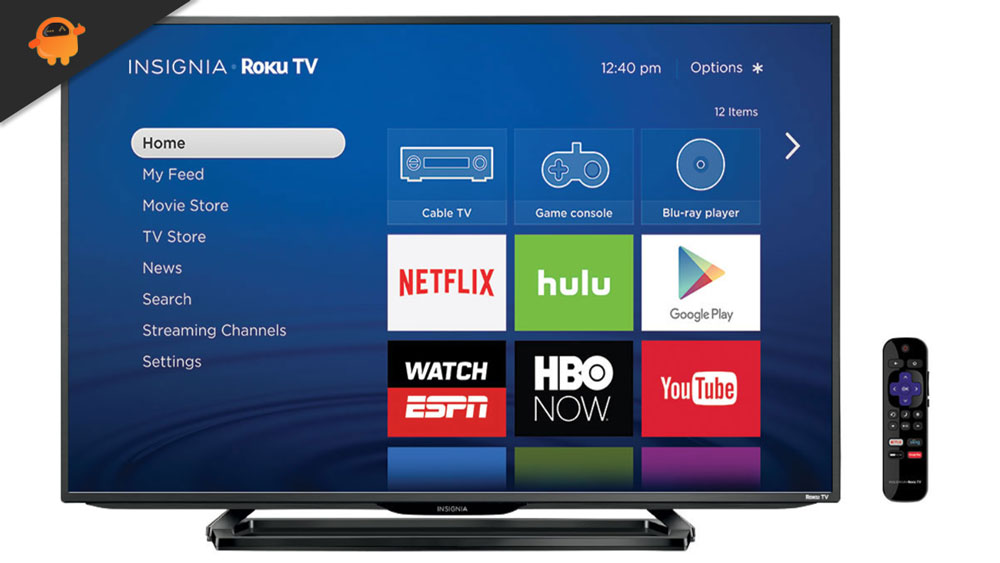 How To Fix Insignia TV Sound Not Working/ Au

dio Cutting Out
So, here are some fixes that help you to get rid of the Insignia TV sound not working or audio cutting out issue. Therefore, if you are also facing this, make sure to perform all the fixes mentioned here in this guide until you get a perfect one for yourself. So, now let's get started with the guide:
Fix 1: Restart Your TV
If the issue is a result of some random bugs or glitches, you must first reboot your Insignia TV. Your device will then fix itself automatically. A temporary file is created by default when something is opened on your TV.
By default, when you open something on your Insignia TV, the system automatically saves a stale copy, so you won't have to access that setting again so quickly. However, this type of error can occur if these files are corrupted or damaged.
Hence, removing them is necessary, but how? Your television will automatically remove them after restarting. But it might not always work. When that happens, power cycling is necessary. Here are the steps.
Start by turning off the power button and disconnecting all cables from your Insignia TV.

Once you have done that, wait for a few minutes before reconnecting them.

Now you should reboot your Insignia TV to see if the sound not working issue has been resolved or not.
Fix 2: Make Sure The HDMI Cable Is Working
Do you have a properly connected HDMI cable on your Insignia TV? When you have a damaged HDMI cable, you may encounter different types of problems.
Check the HDMI cable thoroughly for visible damage and make sure it is not damaged. The damaged cables may need to be replaced if the problem persists. After that, you can check again to see if the Insignia TV Sound not working issue gets resolved or not.
Fix 3: Check The Power Shocket
You must thoroughly inspect your power socket if you haven't already done so for any faults or damage. It would be best if you tried connecting the Insignia TV to another outlet to resolve this issue. However, by doing this, you will get a confirmation that whether the issue is occurring because of your faulty power socket or anything else is behind this issue.
Fix 4: Check For Damage
The sound system that is connected to your Insignia TV may be damaged externally if you experience sound not working or cut-out audio. In addition, a damaged sound system may also be internally damaged if it suffers external damage. Consequently, if there is any external damage to your sound system, it should be inspected and repaired as soon as possible.
Fix 5: Make Sure There is No Issue With The Content
Have you checked if the content you are watching has an issue? Certainly, there is a chance that there is a sound-related problem with your content causing you to have this issue. Therefore, we recommend using your device's speakers instead of the external ones while playing the same content.
Fix 6: Check Your Connection
Your Insignia TV may not be able to access the content if your Internet connection is poor. You must therefore ensure that your Internet connection is reliable. You can find out whether or not your WiFi is providing adequate speed by using the Ookla site.
However, if your WiFi is not working correctly, you should power cycle your router/modem a few times to see if that helps. Afterward, if the speed does not return to normal, you should talk to your ISP and verify that the connection is working correctly.
Fix 7: Reconnect Your TV To External Sound System
You can also attempt connecting your TV to your external sound system several times if you are continually experiencing the issue of sound not working or audio cutting out with your Insignia TV. If the issue persists, try disconnecting it from your device and then pair it again. Again, check whether the no sound issue is resolved by doing this several times.
Fix 8: Check Your Device Volume
You are likely to overlook this crucial troubleshooting tip if you already have a grudge against the Insignia TV for its lack of sound when connecting to an external sound system.
Our speakers are sometimes not to blame when the device to which they are connected has an issue. In many cases, we can also be attributed to accidentally muting your device, so make sure you check if you've muted it on accident.
Fix 9: Reset The Insignia TV
If you are still having no luck fixing the sound not working/ audio cutting out issue, then resetting your TV will be the last technical option that we have for you. Therefore, you can try resetting your TV and check if it helps.
Fix 10: Contact the Support Team
Despite your best efforts, you will require to contact the official support team if you have not yet resolved the problem. It is recommended that you contact Insignia's customer service department and explain what's going on. Your question will be answered once you've explained the problem to them.
So, that's all on how to fix the Insignia TV sound not working/ audio cutting out issue. We hope that this guide has helped you. However, further in case you still have any doubts or questions, comment below and let us know.