If you have a Steam Deck and want to play such games with your friends, Discord is the best platform that works great, as Steam Deck is not just for portable game consoles. Technically, it is a mini-computer that runs SteamOS, based on Arch Linux. Steam Deck is a popular console with several features allowing players to play games of better quality and experience.
Additionally, With Discord, you can stay connected with your friends and have fun while playing games. Now, you can install Discord on your Steam Deck, allowing you to stay connected while enjoying your favourite Steam games. With Discord on your Steam Deck, you can join in on conversations and keep up to date with your gaming friends without leaving your Steam game. In this guide, we will show how you can install Discord on your Steam Deck by following some possible and easy methods.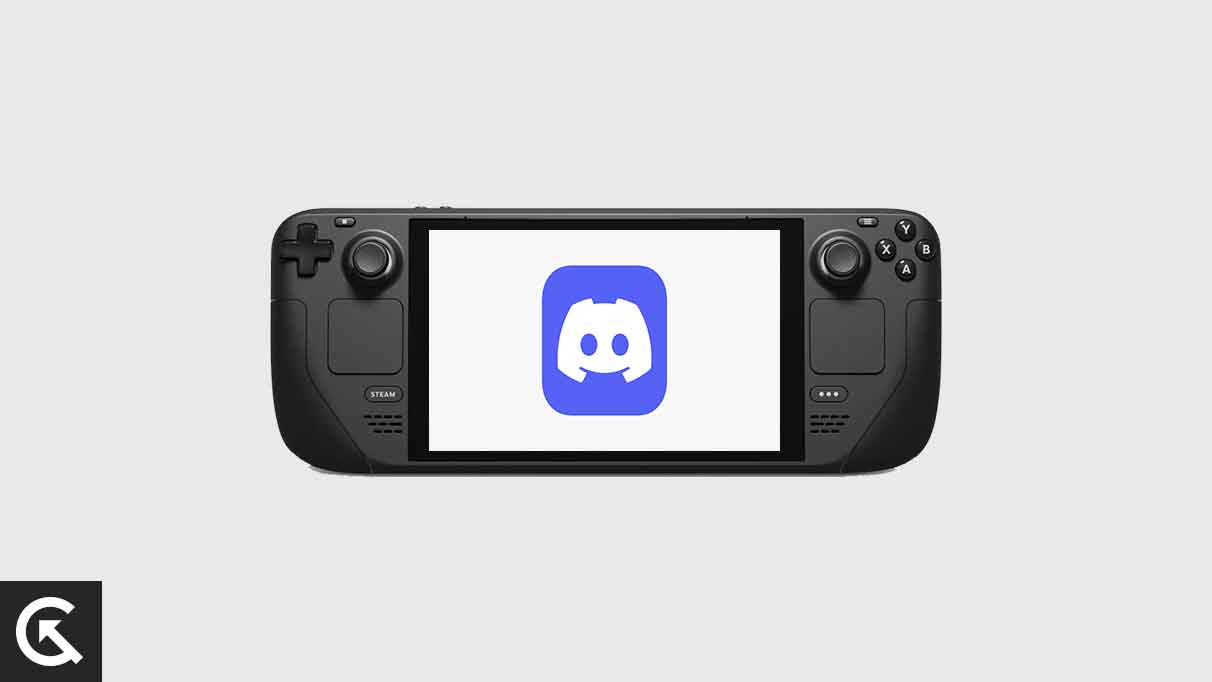 What is Discord?
Discord is a popular communication platform primarily used by gamers and communities of several types. It offers a variety of features, such as voice and text chat, server customization, and integration with other apps. Users can join or create servers, which are essentially chat rooms, and communicate with others using voice, text, or video.
Discord is available on many platforms, including Windows, Mac, Linux, iOS, and Android. It is also available as a web app, making it accessible from any device with a web browser. Discord has become popular due to its ease of use, a wide range of features, and strong community.
Steps to Install Discord on Steam Deck
Installing Discord on Steam Deck is easy, and if you want to download and install Discord on your Steam Deck, you can do this by following a few methods on your Steam Deck.
Step 1: Switch to Desktop Mode
You first need to download and install Discord on your Steam Deck to switch the Steam Deck into Desktop Mode. Follow the below steps to switch the Desktop Mode on your Steam Deck Console.
Press the Steam button and scroll down to select Switch to Desktop Mode option.
You can also bring this option by simply holding the power button.
Step 2: Open Discover on Steam Deck
Now you will need to launch the Discover app on your Steam Deck to locate and download the Discord. To open the Discover on Steam Deck, follow the below steps:
Open the app menu at the bottom left of the screen.
Now choose the Utility folder.
Here Launch Discover.
You can directly search for Discord using the search bar or go to the Internet tab and scroll down until you find the Discover app.
Step 3: Open Discord
Open Discord and enter the credentials to log in or sign in. However, you can also scan the QR code to sign in if you have a Discord account on your smartphone. Alternatively, enter your Discord email or password and click the "Log In" button to sign in.
Step 4: Add Discord to the Steam Library
Discord is needed to access the background to support communication with their friends while playing games. So, we must add it to the Steam library on the Steam Deck. To add Discord to the Steam library, follow these steps:
Open the Steam app on the Desktop.
Choose the option for "Games" at the top.
Now click on the "Add a non-steam game" to the library, scroll down to locate Discord from the list, and then add it.
Finally, choose the option to "Return to Gaming Mode."
Step 5: Launch Discord
Now you are able to access and open your Discord by locating it on the non-steam tab. Discord will run with a better experience and smoothly while you are enjoying your gaming session without any difficulty or interference.
You can also join the voice channel and start a call with your friends and families. You will communicate with them while using Steam Deck to enjoy the gaming sessions.
Final Words
Installing Discord on Steam Deck is a great way to have your favorite chat application and gaming platform together in one place. It is a simple process that requires you to make a few clicks and enter your Steam credentials. Once installed, you can fully enjoy the features of the Discord app, such as voice chat, text chat, and custom games. Installing Discord on Steam Deck ensures that your gaming and social experience is always up to date. Hopefully, this guide will help you to know how to install Discord on Steam Deck. If you have any further questions, leave them in the comment section below.