Minecraft is known for its sandbox-type video game set to an open-world environment to build, mine, battle mobs, and explore things. Although the game has many customizations, advanced players are always interested in modding things. If you're also interested in doing so, check out How to Install Minecraft Mods in 2023.
Minecraft mods have a variety of customizations and unlimited health or inventory that'll spice up your gameplay experience extensively. Installing mods are quite easy for most players. You'll need to check out the Minecraft version to get the one done if you're unaware. Additionally, it may also be possible that some older mods may stop working after the new update or so.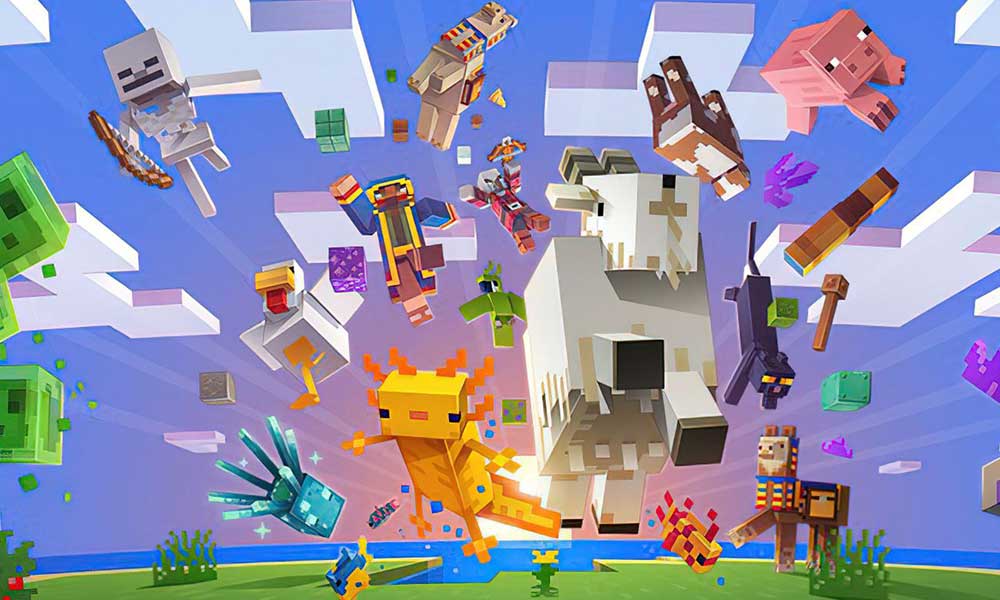 How to Install Minecraft Mods 2023
Now, without wasting more time, let's jump into the below steps.
1. Install Java
It's important to install Java on your Windows computer to add mods to Minecraft.
Head over to this link to visit the official Java website.
Next, click on Java Download > Click on Agree and Start Free Download.
It'll automatically detect your Windows OS version, and download the application. [However, if it fails to do so, click on See all Java downloads and then download the exact Java version that's compatible with your OS)
Once done, click on Save when the Save As window appears.
Java will be downloaded on your computer and install as usual.
2. Download and Install Minecraft Forge
Forge is a modding API that allows users to create and verify mods for Minecraft easily. So, you'll need to download and install it by following the steps below:
Head over to the Forge download link and get the latest version of recommended one.
Click on Installer from the Download Recommended section.
You'll find out 'Please wait … seconds…' notice at the top right corner of the screen.
So, just wait for it > Once the Skip button appears, click on it.
Now, click on Save from the Save As popup window.
Forge will start downloading on your PC.
Next, double-click on the Forge file to open the installer.
Select Install Client > Click on OK > Once installed, click on OK to close the installer.
3. Backup Minecraft Files
Although adding mod is quite easier and safer, it's recommended to backup your Minecraft.jar file before installing any custom mods. A corrupted or unstable mod can easily ruin the Minecraft gaming experience at any time.
Right-click on minecraft.jar > Click on Copy. [Press the Windows + R keys on your keyboard > Type %appdata%.minecraft\ and hit Enter]
Create a new folder there by right-clicking on the empty space of your desktop and click New > Folder.
Next, name the folder and paste the jar file into it as a backup copy.
4. Download Mods from a reliable source
You can download the Minecraft mods according to your own preference. But make sure that they're compatible enough with your installed Minecraft and Forge. It's better to download Minecraft mods from reliable sources such as CurseForge, Minecraft Mods, Planet Minecraft.
5. Add/Install Mods on Minecraft
Finally, once you've downloaded the Minecraft mods on your computer, make sure to put them on the installed Minecraft directory by following the steps below:
Press the Windows + R keys to open the Run dialog box.
Now, copy and paste %appdata%.minecraft\ and hit Enter open the directory.
Copy the .jar or .zip mod file that you've downloaded into the Minecraft subfolder.
Launch Minecraft and ensure that Forge is active.
Click on Play and you're good to go.
That's it, guys. We assume this guide was helpful to you. For further queries, you can comment below.