We have added the latest version links for Intel Iris Graphics 540, 550, 5100, and 6100 driver download and update for Windows devices. Keeping your device drivers up to date is a major part of keeping your system in good condition. It not only keeps up the performance of your PC but also helps to ignore major damages down the line. However, most users ignore this part of maintenance and later suffer negative outcomes.
Whether it is of your speakers, display, printer, graphics card, or whatsoever, it is a wise habit to keep your drivers updated with time. And the best way to do so is by enabling the auto-update feature in your Operating Systems so that the latest drivers get automatically installed without any hard work.
Today, in this article, we will discuss the Intel Iris Graphics Drivers, how to download and install them. We will also look at the major differences among these Intel Iris drivers and why we need them. So, if you are using an Intel Iris-powered device, here is everything you need to know.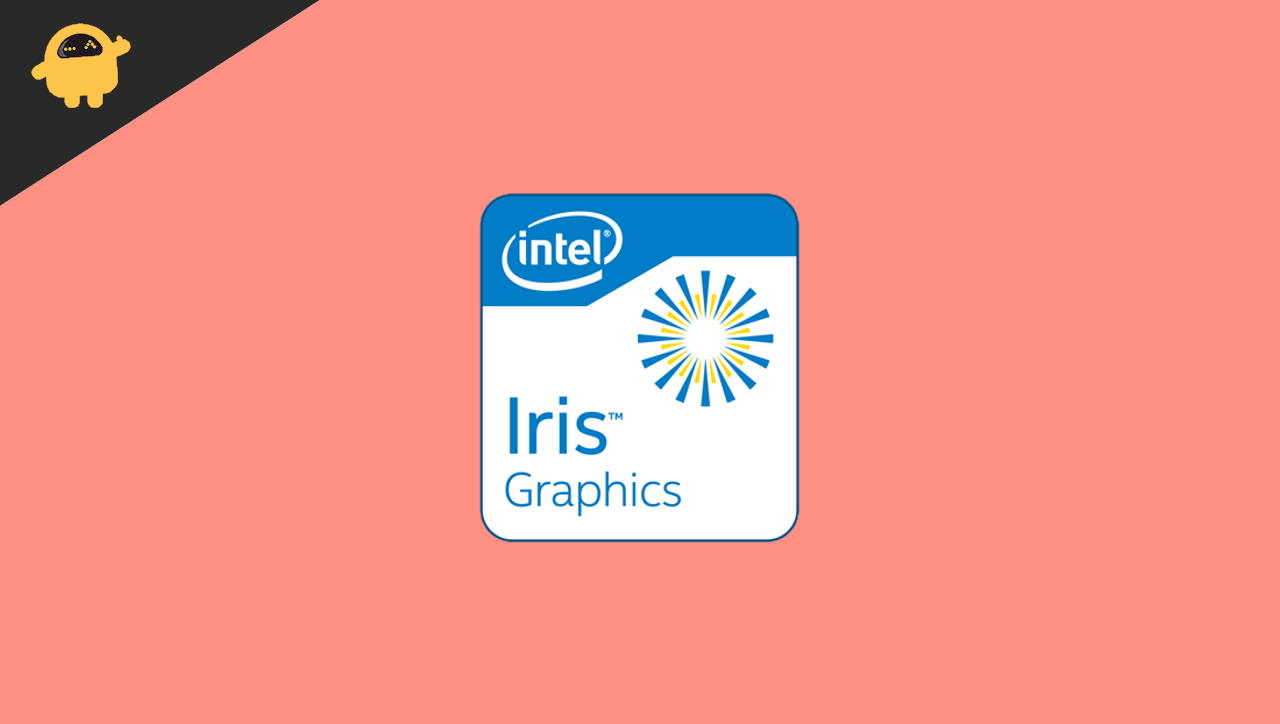 Intel Iris Graphics Features
The Intel Iris Graphics has put a very positive impression on the users. Each Iris graphics model comes with its own set of features, and each has its own requirements as well. Now let us put some light on the most highlighted features of the Intel Iris Graphics 540, 550, 5100, and 6100 in detail.
Intel Iris Graphics 540
The Intel Iris 540 is basically a mobile integrated graphics solution provided by intel. It comes with a 14nm+ process size and is based on the Skylake GT3e HD Graphics-M processor. Built on the Ring Bus Interface, the Iris 540 comes with satisfactory clock speed. The GPU operates at the base clock speed of 300MHz, which can be further boosted to about 1000 MHz. Moreover, Iris 540 features 384 shading units, 6 RPOs along with 48 texture mapping units. Other than this, the supported IGP variants include Core i5-6360U, Core i7-6560U, and Core i7-6650U. In addition, Intel Iris 540 also comes with device support for DirectX 12.
Intel Iris Graphics 550
Coming to the Intel Iris Graphics 550 comes with a base speed of 300MHz and can be boosted to 1.0 GHz. It comes with 4K support at 60Hz frequency. The max HDMI resolution for the Iris 550 is 4096 * 2304 at the rate of 24Hz. The Graphics video max memory is 32 GB, while it also comes with a 64MB eDRAM. Besides, it also features OpenGL 4.4 support, DirectX 12 support, and Intel quick sync video support. The Iris 550 comes with Intel InTru 3D Technology, Clear Video HD Technology, and Clear Video Technology, assuring a pleasant video streaming experience. It supports a maximum of 3 displays and comes with good compatibility.
Intel Iris Graphics 5100
The Intel Iris Graphics 5100 is also popular as the HD Graphics 5100. It comes with a base speed of 200 MHz that can be easily accelerated up to 1200 MHz using the Turbo Boost Technology. It features a maximum memory bus width of 64/ 128 bit and supports shared memory like most other Intel graphics. Moreover, it also supports DirectX 11.1 along with Shader 5.0. The 22nm 3D Tri-Gate process size ensures low power consumption. Besides, it also supports OpenCL 1.2 and OpenGL 4.0 and an improved 4K videos decoder, and a Quick Sync encoder.
Intel Iris Graphics 6100
The Intel Iris Graphics 6100 is among the top-end graphics version of the Broadwell GPU unit. It is available in three types, the GT1, 12EUs is low-end graphics, the GT2, 24 EUs represents the mid-range, and the Iris 6100 GT3e has two slices, 48EUs along with eDRAM. Apart from this, the Iris 6100 GPU also supports OpenCL 2.0 and DirectX 12. Its video engine has the ability to decode H.265 via its GPU shaders and fixed-function hardware. Moreover, the 14 nm process can be further utilized to specify the chipset at 28 W TDP, which can also be reduced to 23 W to observe significant changes in the performance.
How To Download Intel Iris Graphics Drivers?
Intel provides drivers for all its hardware accessories, and the latest driver versions are also updated from time to time. You can easily find all the Iris graphics drivers on the official website of intel. If you want to download any graphic driver for your system, here are the steps you need to follow:
Visit the official website intel.com.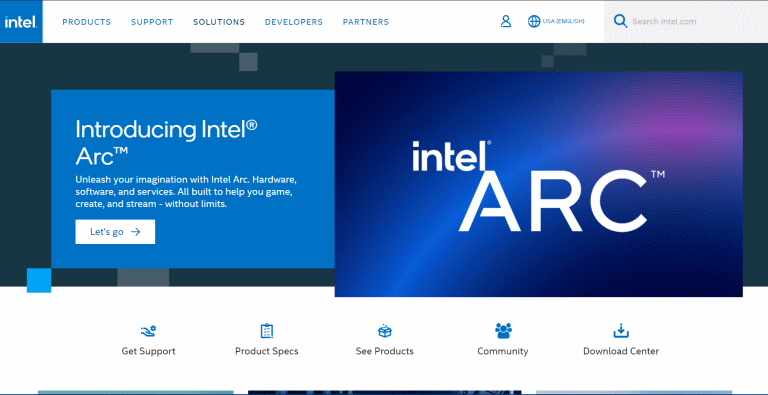 Click on the Download Center option.
Under 'Select your Product,' click on Graphics.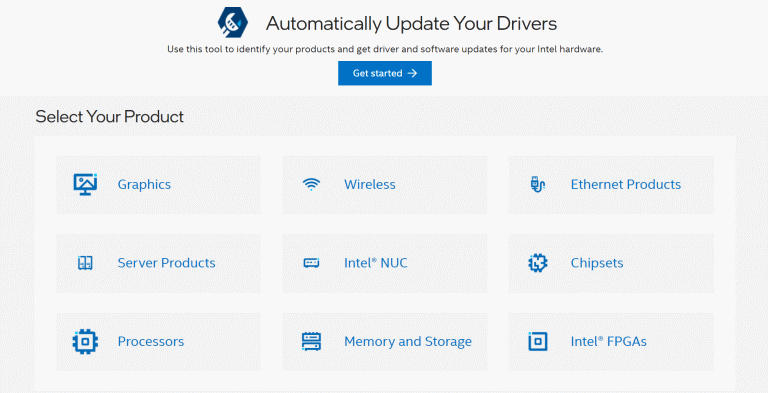 Now under 'Refine By, ' select category as graphics.

Next, select your Intel Graphics Family.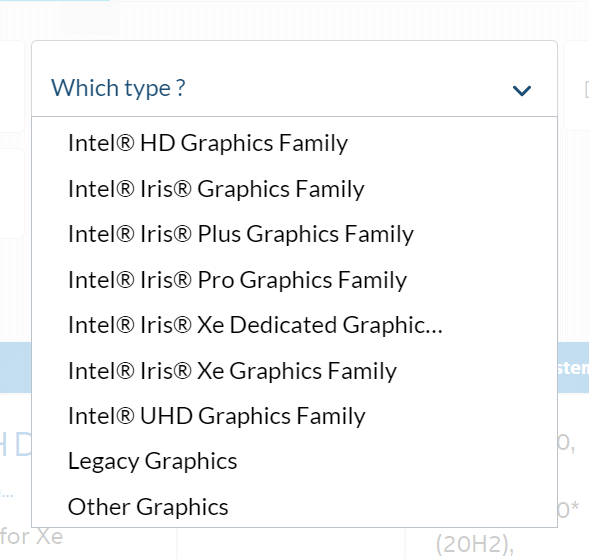 From the next option, select your Graphics model.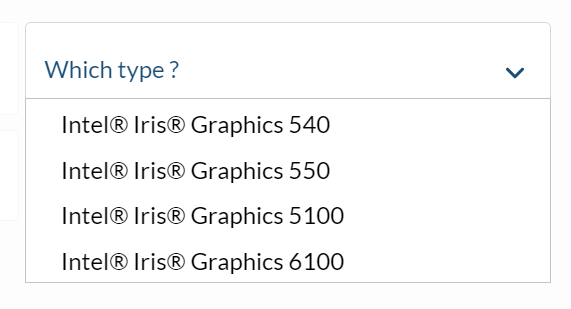 Under Download Type, check the Driver option.

Finally, select your Operating System.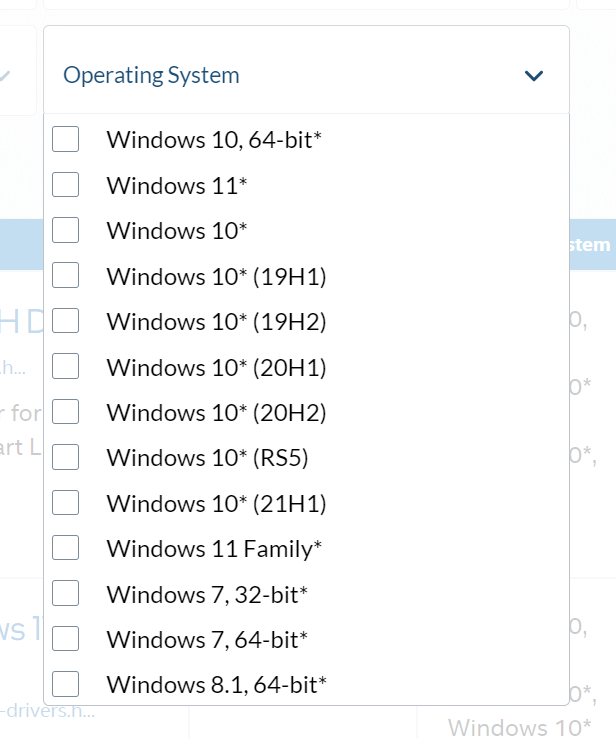 Now you can see all the matching results to your filter.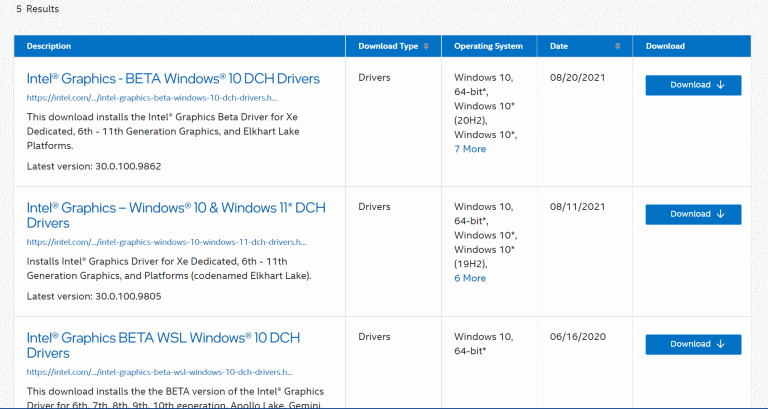 Look for the drivers you want to download and click on the download button beside it.
This will initiate the downloading process, and you can later install it on your system.
If you want to download the Intel Iris Graphics Drivers for the models 540, 550, 5100, or 6100, then you can also download them directly from the links below.
Intel Iris Graphics 540: Download Here
Intel Iris Graphics 550: Download Here
Intel Iris Graphics 5100: Download Here
Intel Iris Graphics 6100: Download Here
Conclusion
Finally, now we assume that you can download your Intel Graphics drivers easily and install them on your PC. You will also find the latest drivers for your other Intel accessories, such as Ethernet Products, Server Products, Chipsets, etc., in the Download center on the official website of intel. Feel free to reach out to us in case you find any problem downloading or installing the Intel drivers on your system.