In this article, we'll show you the options that you can do to fix when Cellular Data Not Working After Update on iPhone, and iPad in very simple steps.
Cellular Data is not working on your iPhone and you aren't sure why. Then this simple tutorial will give you the answer as well as the solution to the problem. Make sure to follow as mentioned in the steps.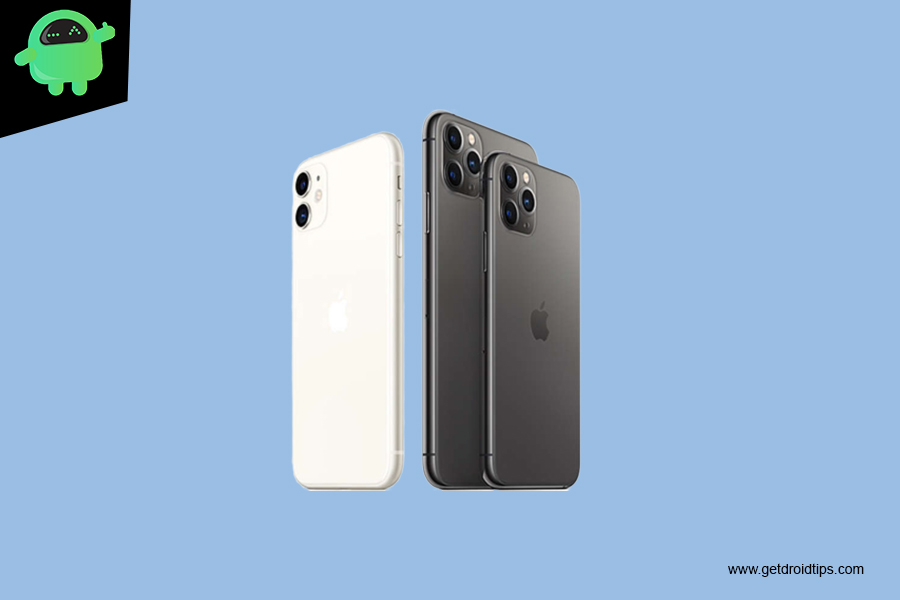 What is Mobile/Cellular Data?
Mobile data is what allows your phone to get online when you're away from Wi-Fi. Mobile-enabled devices can send and receive information over a wireless cellular connection. As long as you have a cellular connection, you can use the Internet.
Fix, Cellular Data Not Working After Update on iPhone, and iPad
Check Whether Airplane Mode is OFF
Airplane Mode automatically turns off the mobile/cellular data. So, make sure that your device's Airplane Mode is OFF. Follow the below steps to check it.
Open the Settings app from the home screen.
And toggle the slider next to Airplane Mode towards left to turn it OFF.
You also can turn OFF Airplane Mode from Control Center too, follow below steps to do so:
Open Control Center by swiping down from the top of the screen.
And tap the Airplane Mode button, if it is already ON.
You'll know Airplane Mode is off when the button is gray and white, not orange and white.
Check Whether Mobile Data is ON
Well, that is obvious, if Mobile Data isn't ON then you are gonna use it. So make sure that the Mobile Data is ON. Follow the below steps to check it:
Open the Settings app from the home screen.
Then tap on Cellular.
And turn on the switch next to Cellular Data at the top of the screen.
You'll know Cellular Data in on when the switch is green.
Verify signal strength
In a lot of network issues, poor or weak signal is to blame. If your Apple device is showing No Service all the time recently, be sure to check how the signal bars are showing on your device. Anything lower than 3 bars is not good and can indicate a network issue.
If you are inside a building, try to go out and see if No Service goes away. If you are traveling by car, it's possible that you may be transiting a dead spot. What you want to do is to move a known well-covered area. If No service remains, there may be an issue with your iPhone/iPad. Continue troubleshooting it by following the steps below.
Check whether voice calling works
Some carriers may have 4G LTE issues which can also affect other network services. Try checking if texting or voice calling is intermittent or having random issues. If they do have a problem even if there are excellent signal bars, there may be an issue with your network. You must contact your network operator for help.
Check the Error
Error codes or messages are usually key to solving problems. If your messaging app displays an error every time it fails to send texts, be sure to take note of it. Then, do a Google search about the exact message or code and see if there's any available online solution.
Verify Data Subscription
Mobile data is not free for subscribers so a sudden stop for this service can mean that you will have to settle your bills first. If you think that this factor can play a role in your situation, make sure to get advice from your carrier on what to do. In most instances, paying outstanding service will automatically restore the service.
Restart Your iPhone/iPad
To turn off your iPhone 8 or earlier, press and hold the power button until "slide to power off" appears near the top of the display. If you have an iPhone X or later, press and hold either volume button and the side button until "slide to power off" appears.
Update Carrier Settings
First of all, connect your iPhone/iPad to Wi-Fi or turn on cellular data.
Open the Settings app.
Go to General settings.
Then tap on About.
Tap on Update from the pop-up.
Remove and Reinsert Your SIM Card
All iPhones use a tiny tray called a SIM tray to hold your SIM card securely in place. To access your SIM card, the first step is to eject the SIM tray by inserting a paper clip into the tiny hole in the SIM tray on the outside of your iPhone.
After a while reinsert the sim and reboot your iPhone/iPad.
Reset Network Settings
Open the Settings app.
Go to General settings.
Now, tap on Reset.
Hit Reset Network Settings
Confirm that you want to wipe out all the existing network settings.
Restore Your iPhone As New
Disclaimer
But before going ahead with the following steps, don't forget to back up all of your data as it will wipe out everything that your device consists of.
Connect your iPhone to your PC
And launch iTunes/Finder (in macOS Catalina).
Now, locate your iPhone.
After that, click on Restore iPhone and confirm.
Once it has been restored, set up the device as usual.
And while setting up the device, restore the device from the previous iCloud/iTunes/Finder backup.
Check for a Hardware Problem
Even after installing the new firmware, the problem still exists that means it can be a hardware issue. Though third-party services charge a lot less, Apple Support is more reliable. So, if you don't mind spending a few extra dollars in favor of a trusted solution, contact Apple for help.
Do you own an iPhone, iPad or a Mac and need these types of simple tutorials? Then stay tunned to GetDroidTips' iPhone Tips & Tricks column.
If you have any queries regarding this, the comment section always available for you.