Like every other predecessor of the iPhone, it is not new that iPhone 13 also comes with loads of enhancements and upgrades. But with the positives, the iPhone 13 series has also shown some major issues with the devices. There had been many complaints by the users regarding various issues of the iPhone 13 and its other variants. Be it issues with the Wi-Fi connectivity, overheating of the devices, or getting stuck while setting up your Apple ID, day after day, fresh problems keep creeping out.
Lately, users have been informed about the iPhone 13 Wi-Fi connectivity issues. While the problem exists in all variants, iPhone 13 Mini users seem to be much more depressed with this problem. However, if you are having similar trouble with your iPhone 13 Mini as well, then worry no more. We will share all the iPhone 13 Wi-Fi issues and their possible fixes in this article.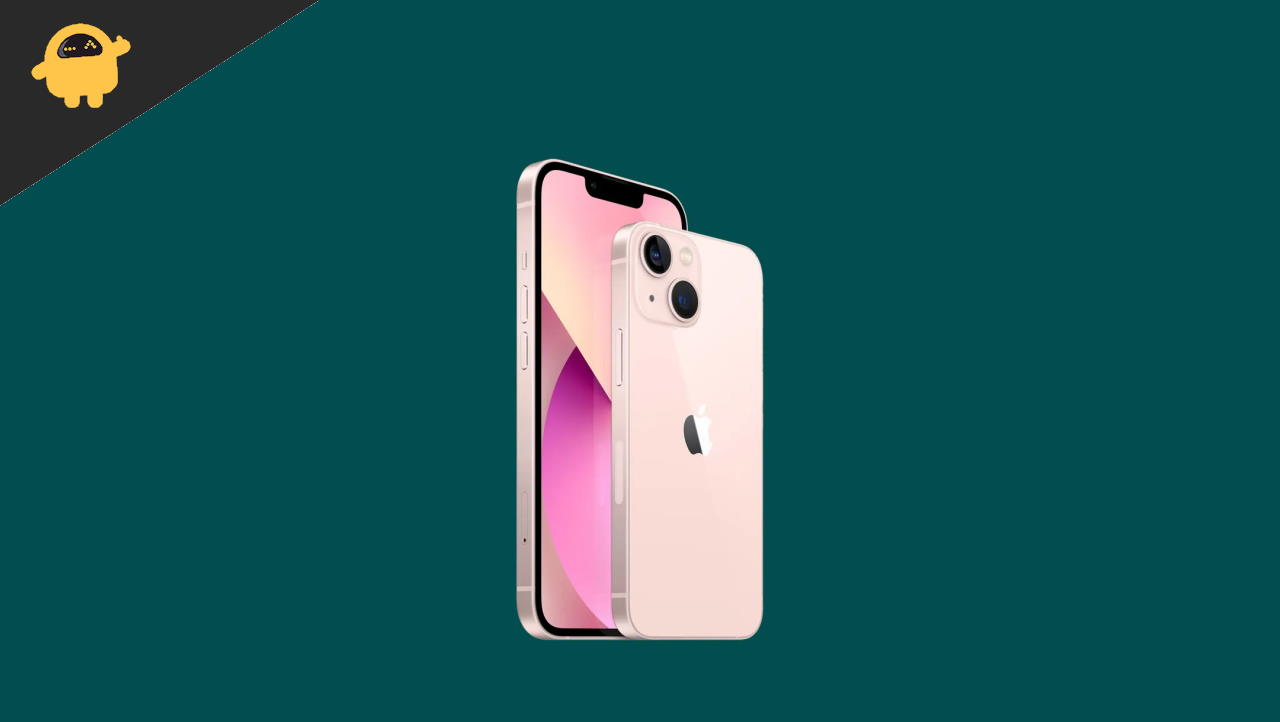 Fix: iPhone 13 Mini WiFi Connectivity Issue or Not Working
iPhone 13 Mini and probably the other variants of the iPhone 13 series have shown some issues with their Wi-Fi connection. Although the problem might seem to be a serious one if it keeps continuing, it is not a hardware issue. Perhaps there are other factors that might be causing such problems with the devices. As we go on finding a fix to our problem, let us first know what are the possible issues you might face with the Wi-Fi connectivity on your iPhone 13 Mini.
Here are the major Wi-Fi problems users are facing on their iPhone 13 Mini:
Could not connect to the Wi-Fi.
Wi-Fi automatically gets disconnected.
Speed issues with Wi-Fi.
Wi-Fi is not working.
Now that we know the common Wi-Fi problems with iPhone 13 Mini, let us look at some potential solutions to fix these problems.
1. Restart your iPhone
The most basic way to start is by restarting your phone. Restarting the device will solve any glitches within the software. So, if it is due to some minor software issues, restarting your device is worth a try for the starters. However, if that doesn't solve your problem, consider moving to the next steps.
2. Restart Router
Before moving on to the complex fixes and playing with the device settings, it is wise to first lay your hands over the basic possible solutions. Hence, if restarting the phone doesn't work out for you, try restarting your router. Sometimes there might be signal jams or connectivity issues with your router itself. In that case, your phone will not connect to the internet.
Restarting the router shall take care of all such problems, and you must help resolve the issue in no time.
3. Force Reboot iPhone 13 Mini
Performing a hard reboot fixes a lot of technical problems in your device. Therefore, if both the above tricks went in vain, you must give it a try. The steps to hard reboot your iPhone 13 Mini are as follows:
Press the Volume Up button.
Next, press the Volume Down button.
Now, press and hold the side button until the Apple Logo appears on your screen.
4. Update your Router Firmware
If by any chance, there are any issues with your router, then the best resort is to update your router's firmware. Doing this will resolve a lot of the issues with your router, and you shall be able to get a stable connection again.
5. Reconnect to your Wi-Fi Network
If your device is failing to connect to the Wi-Fi or showing 'Wrong Password' prompts even after entering the right password, try reconnecting to your Wi-Fi network. Firstly, forget the Wi-Fi network and then try to reconnect to the network by entering your Wi-Fi password. You can do it directly from your iPhone Settings. Once reconnected successfully, check if the problem still persists or not. If yes, then move to our next fix.
6. Enable Wi-Fi Assist Feature
The Wi-Fi Assist feature comes in handy when you are facing issues with your Wi-Fi or when you are having an unreliable Wi-Fi connection. It is a built-in feature that comes with iPhones. Wi-Fi Assist resolves most of the problems with your Wi-Fi connectivity. And the best part is, it lets you automatically access your cellular data when the Wi-Fi speed goes down, or the connectivity shows a temporary glitch.
Conclusion
So, that's all you need to know about the different issues with your iPhone 13 Mini Wi-Fi connectivity and their possible fixes. Here's another tip, make sure you are not connected to the VPN when you are dealing with such issues. Simply disable your VPN before testing your Wi-Fi network. Also, if the problem still persists even after trying all the resolves, you can factory reset your device to get rid of the problem too.