Apple has recently released iPhone 13 series, and interested people are already getting hands-on with it but the iOS 16 update seems to cause issues in some cases. Multiple reports are coming out that the iPhone 13, 13 Pro, 13 Pro Max CarPlay is Not Working on iOS 16 while trying to play songs via Apple Music or any other third-party music streaming apps like Spotify. If you're also facing the same, you can follow this guide.
Apple CarPlay is the Android Auto version for Apple devices that can easily connect to the car's infotainment system and allows users to get navigation, calls, music playback, and more. Another best thing is that you can use Apple Siri on your iPhone to access most of the functions while driving. It even supports WhatsApp, Waze, etc. But talking about the CarPlay on iPhone 13 series, there are some issues.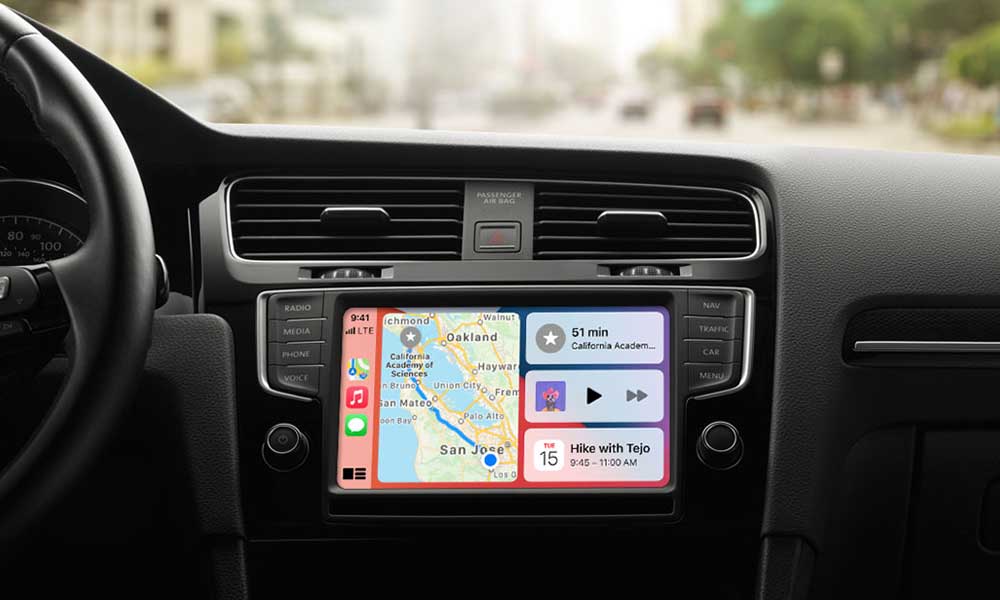 How to Fix iPhone 13, 13 Pro, 13 Pro Max CarPlay Not Working | iOS 16
No matter what music streaming or playback app you're using on your iPhone 13 series, the device suddenly gets disconnected from the CarPlay without any warning or notice. That's quite strange to the users because the iPhone 13 series is the latest & flagship smartphone from Apple right now. So, there shouldn't be an issue with Apple CarPlay. It indicates that iOS 16 didn't go through iPhone 13 series to test out all functions.
So, you may ask what the solutions are until the problem gets fixed by developers. Well, let's take a look at the workarounds below.
1. Disable Equalizer in Music
Although it's quite ridiculous for iPhone users, many iPhone 13 users have managed to easily fix the CarPlay not working issue by simply turning off Equalizer (EQ) in Apple Music. It's not acceptable though but there is nothing to do right now. To do so:
Open Settings on your iPhone 13 series > Tap on Music.
Tap on EQ > Turn it off.
Now, restart your iPhone and reconnect to CarPlay to check for the issue.
2. Set Dolby Atmos
In some scenarios, the CarPlay app doesn't crash only when you play music but also after ending a phone call on iPhone 13 lineup. So, you should also disable the Dolby Atmos feature to cross-check the issue. To do so:
Open Settings on your iPhone > Tap on Music.
Go for Dolby Atmos > Turn it off or set it to Automatic.
Restart your iPhone and reconnect to CarPlay.
3. Check Screen Time Restrictions
If you've enabled Screen Time on your iPhone, then make sure to check out the restriction for your CarPlay app and allow access or directly turn off Screen Time. To do so:
Go to Settings > Tap on Screen Time.
Turn on Screen Time if not enabled.
Then locate Content & Privacy Restrictions.
Enter the required password if prompted.
Now, scroll down to Allowed Apps > Enable CarPlay from the list.
Make sure to reboot your iPhone to apply changes immediately.
4. Turn On Siri
It would be best if you also turned on Siri voice assistant on your iPhone to make phone calls or play music without using the CarPlay app. So, follow the steps below to check whether Siri is turned on or not. If not, turn it on manually.
Go to Settings on your iPhone > Open Siri & Search.
Make sure to turn it on > Then set up Siri by following on-screen instructions.
Once done, restart your iPhone and reconnect to CarPlay to check for the issue.
5. Reset All Settings
As a final resort, you can easily reset all device settings on your iPhone by resetting the setting. Once done, you can again configure all the settings according to your preference. To do so:
Open Settings on the iPhone > Go to General.
Tap on Transfer or Reset iPhone.
Now, tap on Reset > Select Reset All Settings.
Enter the device passcode and confirm the reset process.
Wait for it to complete and then make sure to reboot your iPhone.
Finally, connect to CarPlay, and check whether the problem has been fixed or not.
That's it, guys. We assume this guide was helpful to you. For additional queries, you can comment below.