It can be quite annoying to test the beta version of any software. Because of the bugs and issues, you will not have a great time. Even for iOS, the issue is the same. When you try out the latest iOS beta version, then you may encounter some serious bugs that may want you to switch back to the stable version. To do that, you have to downgrade iPhone 13 and enjoy a stable version of iOS.
Don't worry, because today, in this article, we are about to explain how you can downgrade your iPhone 13, 13 Pro, 13 Pro Max, and iPhone 13 Mini smartphones without losing your data. But keep in mind that downgrading your iPhone will always result in data loss. So here, backing up them before is the only way possible.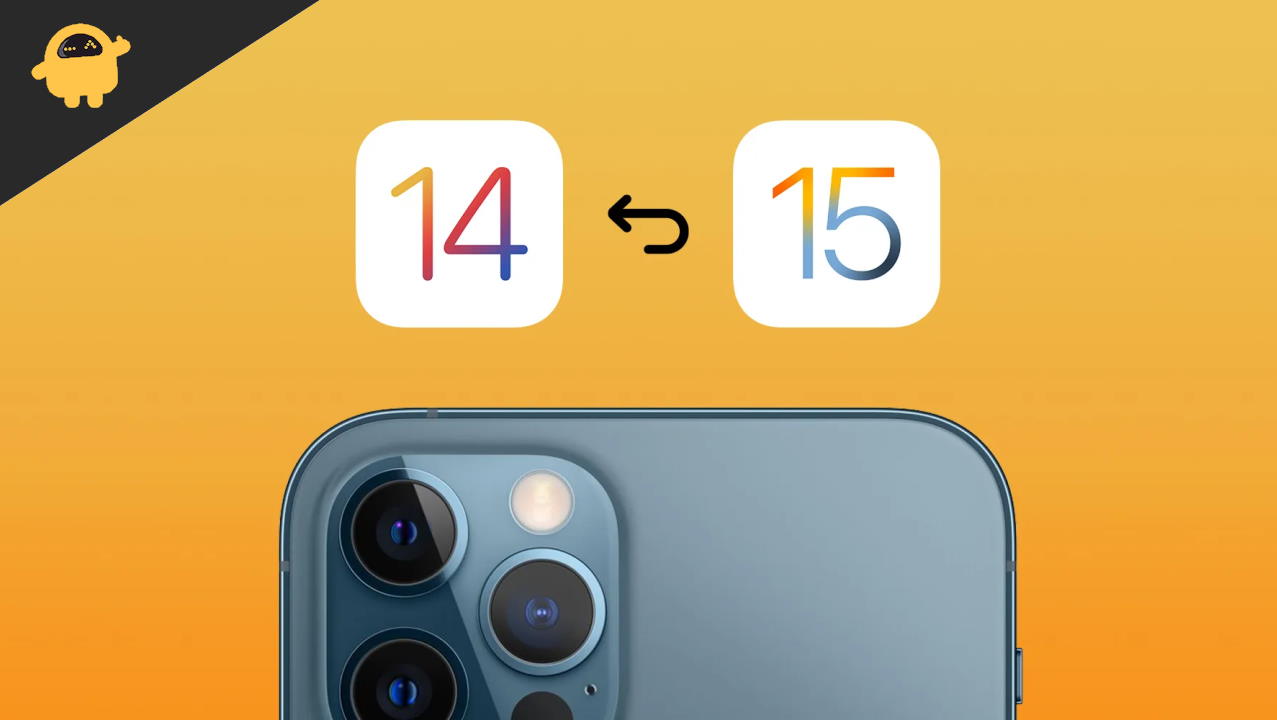 How to Downgrade iPhone 13, 13 Pro, 13 Pro Max and iPhone 13 Mini
There is an option in the latest iOS version that allows you to directly sync all your contacts, calendar safari bookmarks, etc directly to your iCloud. This can save some time if you are using multiple phones. So first check if the syncing is turned on, then you can proceed with taking other backups.
Open the Settings app on your iPhone.
Tap on iCloud and let it open.
Now check if all the items you need are enabled to automatically sync with iCloud.
Step 1: Take necessary backups
If you have some other files and photos that are important, then you can also take a full backup of the same to iCloud or save it locally on your computer either using iTunes (in case of Windows) or using Finder in Mac OS.
Note: You will need to have a PC with the latest version of iTunes installed. For the case of Mac, you need to have the latest version of Mac OS.
Connect your iPhone 13 device to your computer.
Now in Mac, you should open the Finder app and add "Trust" to your phone to add it.
Whereas in Windows, download and install the latest version of iTunes to use it. (Download from here.)
Under backups, click on Backup now and Select "Back up all of the data on your iPhone to this Mac."
Wait for it to complete, and you will have a backup of your phone that you can restore.
Step 2: Restore your iPhone using iTunes / Finder
Now here, we do not mean restoring your backups but restoring your iPhone to factory settings. This means the phone will be erased completely, and the latest version of the iOS will be installed on your iPhone.
Put your iPhone 13 into recovery mode.
For this, you have to press and release the Volume Plus button then the Volume Up button.
After that, press and hold the side button (Wake button) until the phone restarts.
Now connect your iPhone 13 device to your PC using the Lighting Cable.
Your PC should recognize the phone connected in recovery mode and will show you a pop-up.
In that, select restore and follow on-screen prompts to restore your iPhone.
Now the restoration will take much time since it will download the latest update and then install it. It depends mostly on your internet speed. So it should finish quickly if you have a faster internet connection.
Once it is completed, you will see a message on your PC saying that your iPhone has been restored to factory settings. It will automatically restart your iPhone, and you will be able to see your iPhone will be restored.
Step 3: Restore your Backups
Now that your iPhone 13 is restored to factory settings, you will not be having your data on your iPhone. Hence you will have to set up your phone from the beginning. You will be asked to restore your data on your way to set it up. Select "Restore from a Mac or PC" and continue with the steps to restore your iPhone. Now you must connect your iPhone to your PC or Mac using the lightning cable.
Conclusions
As you can see, downgrading your iPhone can be a tedious task. Although if done correctly, you should be able to get it working without any issues. But it is advised to take a thorough backup because restoring your iPhone back to an older version will always remove all of your data. So if you do not have proper backups, then you will definitely lose all of your data. So plan accordingly.