There is nothing to say more about Signal at the time of writing this article because unnecessarily WhatsApp Privacy Policy 2021 has brought this all of a sudden. The signal is a cross-platform centralized encrypted chat messaging service which is almost similar to WhatsApp except for privacy policy. The signal is a more refined and privacy-centric service that doesn't sell or leak users' data or showcase ads. Now, after becoming so much popular, Signal app users are experiencing server disconnection and messages not sent error notice quite often. Therefore, plenty of users are looking for proper info that Is Signal Server Down / Outages?
Well, some of the well-known personalities and privacy-centric brands have recently acknowledged that WhatsApp has a serious issue regarding its user data privacy apart from advertisements, etc. Needless to say that WhatsApp is owned by Facebook and there is a huge data leaking history connected with Facebook in a decade. Now, an increased number of WhatsApp users are shifting to Signal for the upcoming privacy policy of WhatsApp where you may have to forcefully give access to all of your data.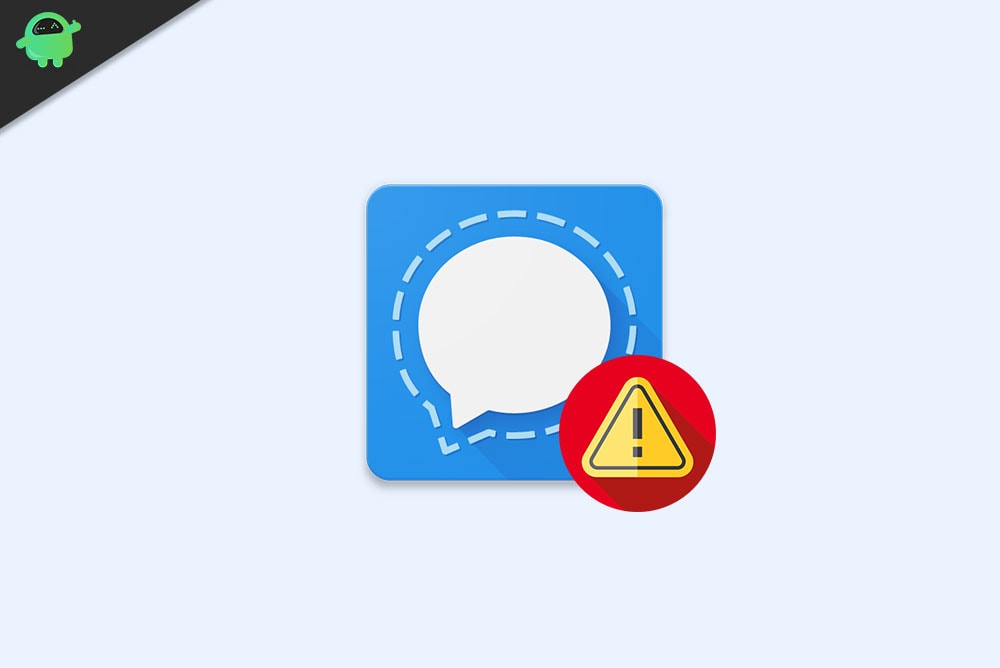 So, due to the millions of people are joining Signal every day, it seems that plenty of users are encountering the server error which is quite obvious. At the time of writing this article, there are some possible problems found at Signal. Almost every Signal user getting issues with either server connectivity or login to the Signal account. To be very precise, this particular technical issue is happening to the users for the last couple of days or so.
Signal is experiencing technical difficulties. We are working hard to restore service as quickly as possible.

— Signal (@signalapp) January 15, 2021
We have been adding new servers and extra capacity at a record pace every single day this week nonstop, but today exceeded even our most optimistic projections. Millions upon millions of new users are sending a message that privacy matters. We appreciate your patience.

— Signal (@signalapp) January 15, 2021
We're still working really hard to get Signal up and running for everyone around the world. We're making good progress. Thanks for your support & donations! They mean a lot to the small team who's been working long nights. pic.twitter.com/xEdGI3EKFw

— Signal (@signalapp) January 16, 2021
As an unfortunate side effect of this outage, users might see errors in some of their chats. This does *not* affect your chat's security, but you may have missed a message from that contact. The next Signal app updates will fix this automatically. Here's what you can do now…

— Signal (@signalapp) January 17, 2021
Is Signal Server Down / Outages?
The answer is Yes. There is a server downtime happening in the background and the Signal team is working on it. As you can find out from the official tweets above, the Signal team is increasing the server capacity as well as adding new servers.


So, if you're also getting message sending failed error or disconnected error then follow some of the possible ways to cross-check the problem.
Make sure to visit the Signal Twitter handle for further updates and server-related info. However, if you can't find anything useful, you can follow the next step.
Next, you can go to the DownDetector website and check for the Signal service status with all the real-time info, live outage map, last 24 hours details, most reported problems, and more.
However, if nothing wrong with your Signal server and it works fine for others then you should go through some of the possible workarounds below to check whether the problem is occurring at your end or not. To fix it:
Ensure that your internet connection is working properly and the speed or signal strength is well enough.
However, if you're using a Wi-Fi network, try a mobile data network to check for the issue.
As the server downtime or outage is happening worldwide, you should wait for a couple of hours or so, and then you can try running the Signal app again.
That's it, guys. We assume you've found this guide helpful. For additional queries, you can comment below.