Thanks to massive innovations in technology almost all businesses are getting online. This makes accessibility quite easier and payment much simpler. Now, in India the grocery business is flourishing over the internet. Taking advantage of that Reliance Industries has kick-started the JioMart online grocery portal. It means consumers can order their groceries online using their smartphones. Currently, the payment system is not online. You can pay by cash only after you pick up your grocery.
As of now, JioMart is only operational in Mumbai. To be more specific if you live in Navi Mumbai, Thane, or Kalyan you can use it for ordering groceries. The program is in its initial phase. We believe soon it will expand all over India. In this guide, I will tell you how you can order online from JioMart using WhatsApp. Yes, recently Reliance bought stakes of Facebook. As we know that Facebook owns WhatsApp so JioMart is making good use of the platform to nurture their partnership and business. Soon users can also have a dedicated JioMart app for both Android and iOS platforms. You cna see that in the poster below.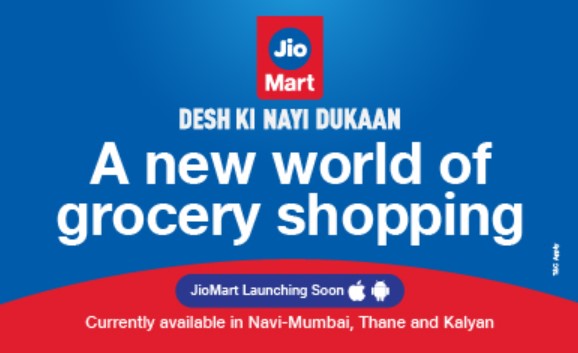 Advantages of Ordering from JioMart
When it comes to consumers they need assurance that their money is getting spent on the right service. They expect perfect service for the amount they spend. If you order online from JioMart then you will really reap a number of benefits. Let me list that for you.
Free Home Delivery without any extra charges
Over 50,000+ grocery products to choose from
Express Delivery Assurance
Flexible Return Policy
Do You Know | How to Get Verified on Facebook
How to Order Online from JioMart on WhatsApp.?
Again, I will remind you that these steps will work for the Mumbaikars living in Kalyan, Thane and Navi Mumbai. Here is what you have to do to order your groceries.
On your phone, you need to save this number +91 8850008000
This is the contact number fo JioMart
Open WhatsApp
Send a Hi on the above number you just saved

You may have to enter your area Pincode
Then you will receive a message with a link that will redirect you to place your order
Clicking on that link will first take you to a form where you need to fill your address and contact details.
Now, click Proceed after you completely fill the form
Then select your choice and amount of grocery.
After you complete choosing your groceries, tap Place Order.
After placing the order you will also know which nearby Kirana store is fulfilling the order. You will also get an online invoice listing your order details.
If you order before 7 PM, it may take 2 days to fulfill your order.
Digital Payments are not available at the moment.
If you are in some other area than the places where JioMart is active as of now, you will get a message that says the service is not supported in your area.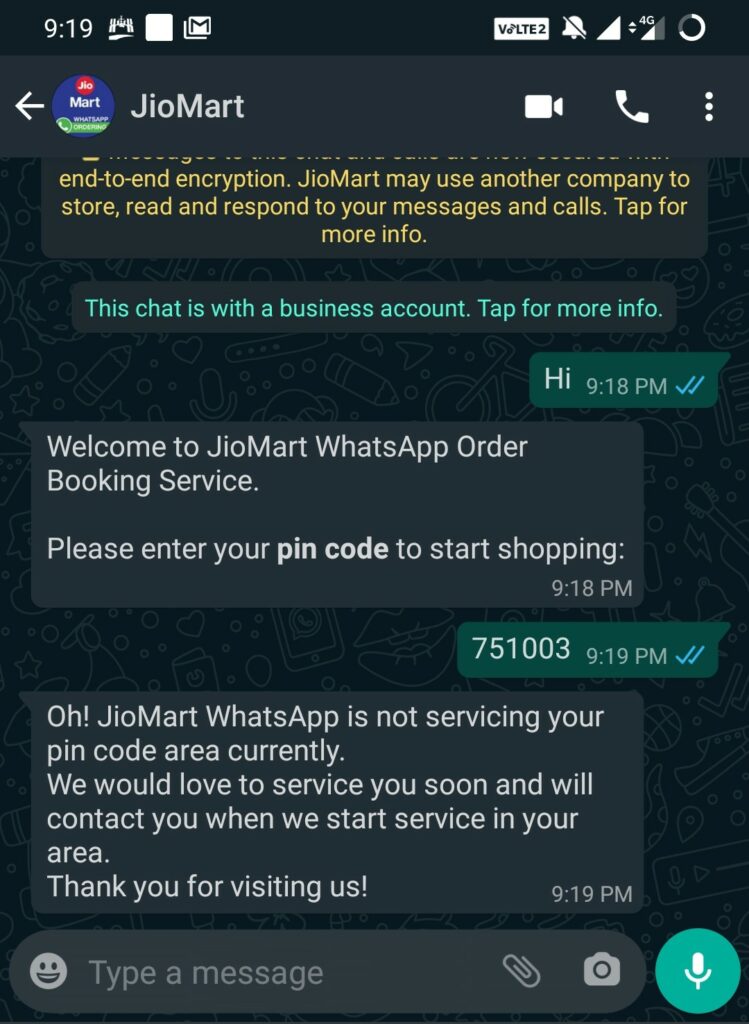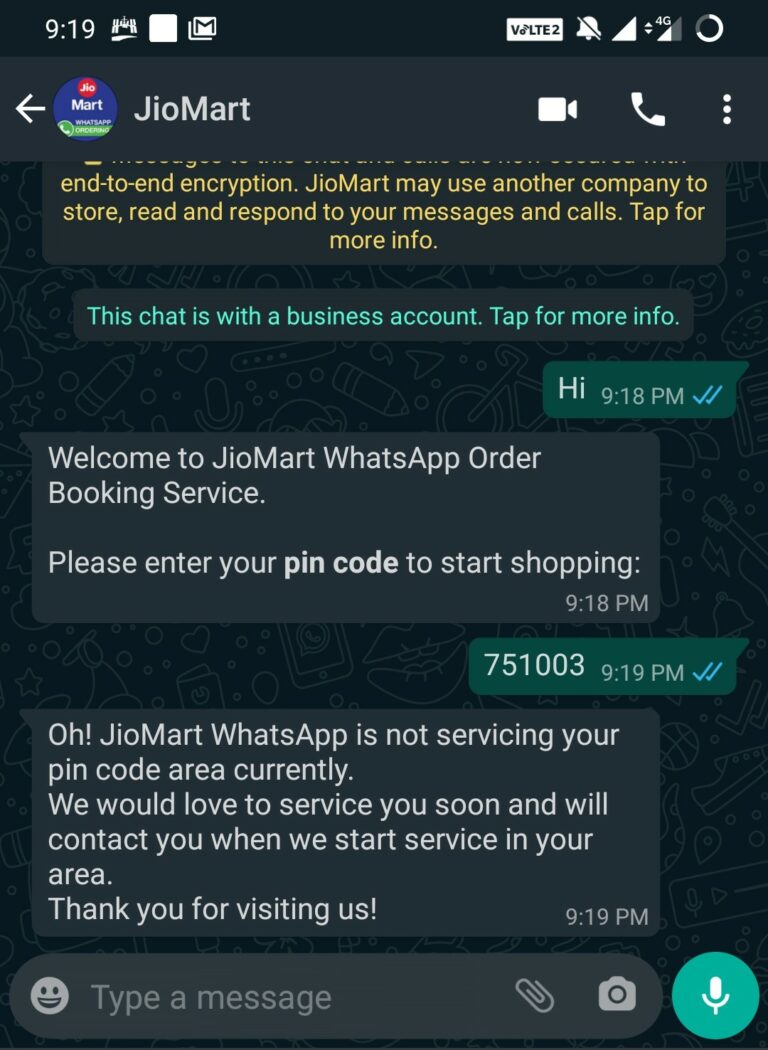 So, that's how you can order online from JioMart using your WhatsApp. Due to the ongoing nationwide lockdown regarding the COVID-19 pandemic, the operations of JioMart is probably slow. Also, as it's fairly new, so setting up things may take some time. We can hope that once the lockdown period gets over, it will get into action in full swing. Also, JioMart will most likely expand its operation in all other places in India.