Facebook is one of the most used and popular social media apps. Though the presence of Instagram and Snapchat has somewhat lowered the usage of Facebook still, Facebook has its own place among different social media apps. Now one of the things that can make you stand out from the crowd, is the blue or grey badge that you can get on your profile. This gives all the users of Facebook the proof that your ID is authenticated and is a legit account. And if you are also a popular celeb then, you can also request the Blue or grey badge on Facebook.
If you are also looking for ways how to get verified on Facebook then, you are at the right place as in this post, we will guide you on how to get verified on Facebook Page or Profile. Note that there are no shortcuts to it but an official method that you can follow to request for verification and will be provided the badge only if your account passes the verification. So, that being said, let us get straight into the article itself: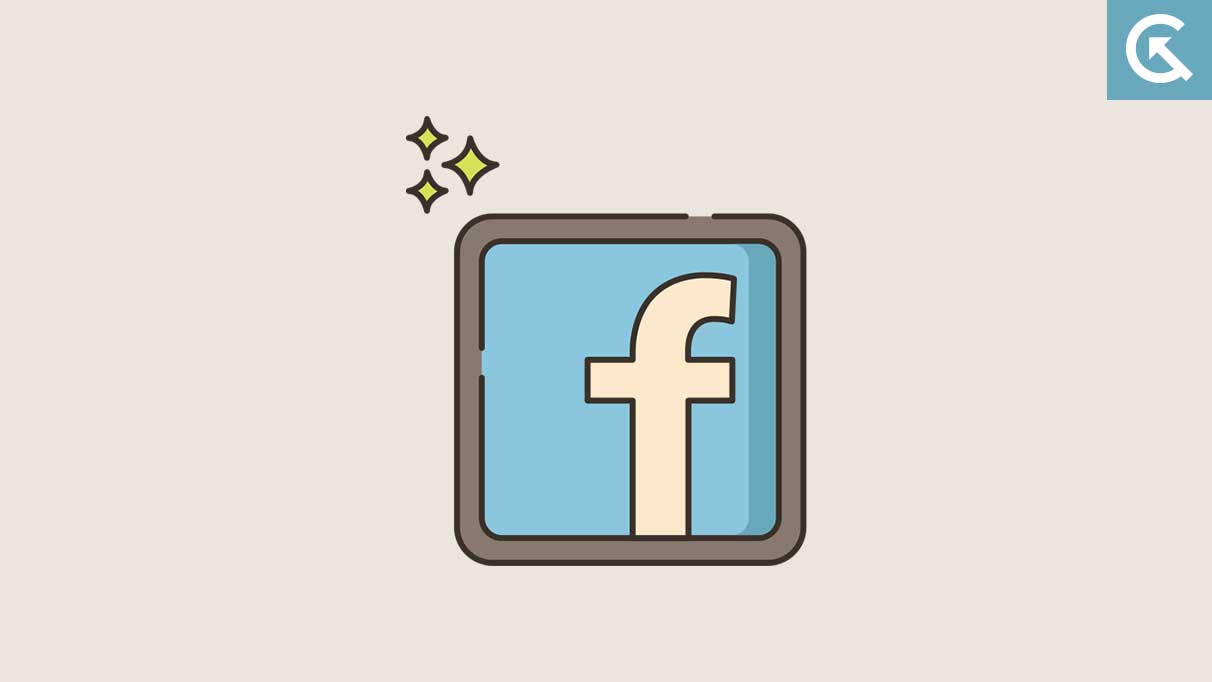 What is Blue or Grey Badge?
Now there are two badges that you can request from Facebook to be granted on your profile. Let us see the difference between Blue and Grey badges below:
Blue Badge
As per Facebook,
If you see a blue badge on a Page or profile, it means that Facebook confirmed that this is the authentic Page or profile for this public figure, media company or brand. Keep in mind that not all public figures, celebrities, and brands on Facebook have blue badges.
Below is the list of categories that can get the Blue Badge:
Select people (celebrities, journalists, musicians, athletes, etc.)
Select brands or businesses
Sports companies
Media companies
Entertainment companies
Government officials
Grey Badge
As per Facebook,
If you see a gray badge on a Page, it means that Facebook confirmed that this is an authentic Page for this business or organization.
Below is the list of categories that can get the Blue Badge:
Local businesses (for example businesses with a physical retail store)
Companies & Organizations
Public Figures
You can take a blue badge for the main official page of your company while taking the grey badge for the local stores of your company.
How To Get Verified on Facebook: Page or Profile?
Before you go ahead and request for verification on your Facebook page, make sure that you read the below-mentioned pre-requisites:
Your Facebook page has a profile photo and a cover image.
All details like a short description, phone number, website, email address, address, hours, Privacy Policy link, etc is mentioned on your profile.
Make sure that you have content on your page on a regular basis.
Request for Blue Badge
Fill the form by visiting the link here.
Select Page under the Verification Type section.
Select your Facebook page from the drop-down list.
You also need to attach any of the below documents:
– Your organization's phone or utility bill
– A certificate of formation
– Articles of incorporation (Tax or tax exemption documents belonging to your organization)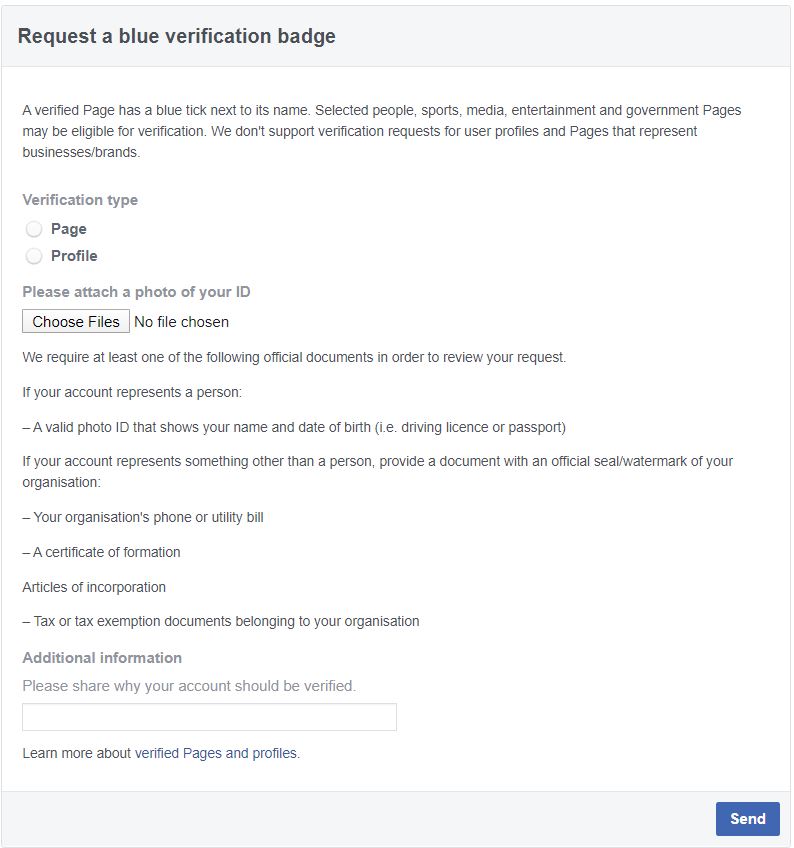 Request Grey Badge
Head over to the Pages Manager from your Facebook page.
Tap on Settings on your page.
Go to General>>Page Verification>>Edit.
Click on Verify this Page.
Now you need your registered phone number for your business.
And verify your phone number by entering the 4 digit code that is sent over to your phone number.
Send documents of your business like Business utility or phone bill, tax file, certificate of formation, article of incorporation, etc.
That's it!
So, there you have it from my side in this post. I hope you guys liked this post and were able to request for Blue or Grey badge on your Facebook page or profile. Let us know in the comments below if you come across any issues while following the above-mentioned methods. Until the next post…Cheers!