Are you looking for a reliable password manager to securely store and access all your login information? Look no further as we explore some top LastPass alternatives in 2023 for you to consider.
Passwords are everywhere; you name it in social media apps and phones. They are crucial in protecting one's identity and preventing anyone else from accessing the data stored in another person's space. We use passwords to log into our accounts, and almost everything personally related to us now has some form of a password or another. Be it social media apps such as Instagram or Twitter, email IDs, or even bank details; everything has a secure password. With the growing number of people using the internet and having access to all of the services above, there is also a growing need for you to have a strong and secure password that only you know about and no one can guess.
Some people tend to have the same password for their online login details, which is a really bad move. It only takes one account to bypass to put all of your other online details at risk, which might include your bank account and email ID. This is why it is highly recommended not to repeat a password for your login details and accounts. However, this poses a great problem for those with an account on several websites, which is most of us. Remembering every single password is quite a tiresome task to do. Luckily, this is where Password Managers step in and save the day.
Password Managers make it easier for you to sign in to all your accounts. Once you have a password manager set up, all you need to do is remember one single master password. The password managing service securely stores all of your accounts' passwords and auto-fills your credentials every time you need to log into any website or service. You might have already heard of LastPass, the most popular password manager. We have previously talked about LastPass on our website, and we highly recommend it. However, if you have been looking for something other than LastPass, we have you well covered. Read on to find some of the best LastPass alternatives in 2023!
Top 8 LastPass Alternatives in 2023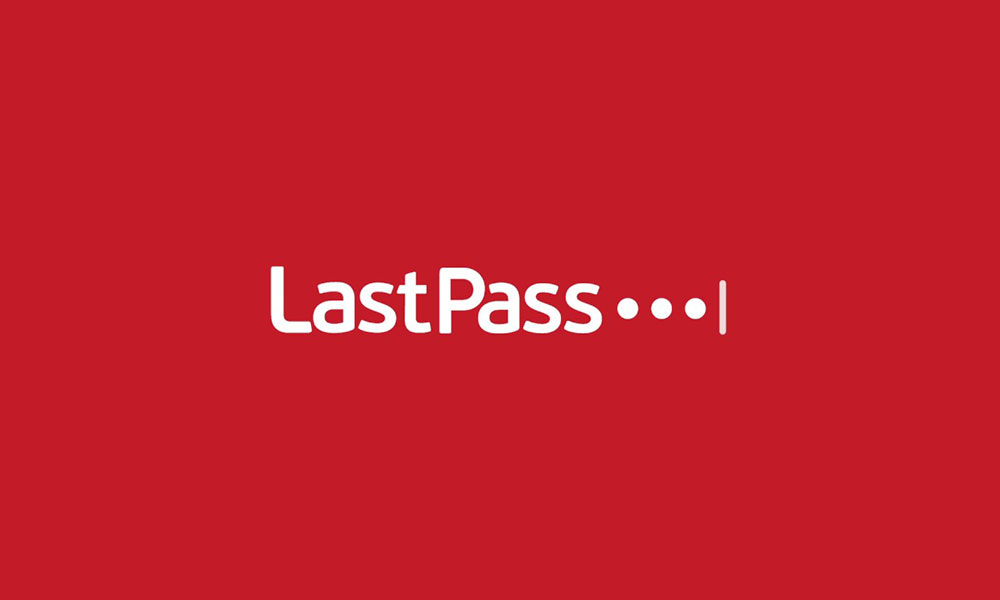 All of the apps mentioned below have been tried and tested by yours truly, and I recommend only those apps that provide a fulfilling user experience. As far as availability goes, most of the apps we've mentioned below are free, to begin with, but run on a freemium basis, which means users can opt into buying the premium versions which unlocks a whole lot of other cool features. Overall, if you don't plan on spending any money on LastPass Alternatives, you can still enjoy most of the listings here too! With that being said, let's take a look at our top picks!
#1 – Enpass Password Manager
First up on the list is Enpass Password Manager. This service is, for the most part, completely free, so you don't have to worry about ever running out of password storage or any other kind of limitations. Enpass Password Manager also has the family or friends sharing mode where you can securely share your login credentials to your loved ones without having to worry about privacy or identity theft. All of your passwords are also stored on cloud servers only, with high-level encryption based on AES 256 Bit keys, making it almost impossible to crack or breach. This password manager also gives you the ability to create additional vaults with your friends or family in collaboration, making it great for shared use or other such purposes. Lastly, we found the app's design and UI to be really materialistic and responsive to use. You can download and use the latest version of Enpass Password Manager on your Android, iOS, or web-based device by following the link below :
Download Enpass
#2 – Dashlane Password Manager
Dashlane needs no introduction to and should work as a great alternative to those looking for solid LastPass alternatives. Like any traditional password managing service, Dashlane is available on almost all the platforms and browsers out there. You can create unique and strong passwords for all of your favorite apps and websites, and even use biometric authentication to log in to any of those using a single tap. Dashlane also has a great user interface with easy to use options and functions. It also happens to be one of the most secure password managers in the industry and has no noticeable bad track record ever since it bloom into existence. It uses the top tier encryption in real-time to defend against any malicious attempts of hackers to breach into your login details as well. Dashlane also provides a few unique features, such as being able to share your password to a friend or family member securely and for a limited amount of time. You can also make use of the password health score to make sure all of your passwords are strong and aren't easy to guess.
With over 12 million users worldwide, we highly recommend Dashlane to those who want an easy to use and yet feature-packed to the brim password manager. Both the Android and iOS apps are free to use, and most users can get away without paying for the premium subscription. Even in a case where you might end up needing the few premium features that it offers, the pricing is really competitive and affordable. You can download and use the latest version of Dashlane Password Manager on your Android, iOS, or web-based device by following the link below :
Download Dashlane
#3 – 1Password – Password Manager and Secure Wallet
Coming up at the third spot, we have 1Password, which, just like LastPass, is one of the most highly regarded password managers available for Android and iOS devices alike. What makes 1Password different is its UI and clean design elements that make it a pleasure to use. It is highly optimized for phones, tablets, the web, and other platforms that it supports. Its features include a one-tap unlock using your fingerprint, which is a great addition and makes things much more secure and faster. You can also use the family or group share feature to temporarily share your login credentials, for things like lending your Netflix account to a friend. There is a super-secure vault feature too that you can store your credit card details, bank information, driving license number, and more. 1Password also has one of the best organization options to keep things neat, clean, and easily accessible. You can download and use the latest version of 1Password on your Android, iOS, or web-based device by following the link below :
Download 1Password
#4 – iCloud Keychain (only for Apple devices)
If you are highly invested in the Apple ecosystem and are looking for a rock-solid password managing solution that just works splendidly, try out iCloud Keychain. It isn't an app available on the App Store and is rather a service that comes built into your iPhones and Macs. iCloud Keychain is a really basic password manager who doesn't really offer many of the features that the third-party apps do. However, it works like advertised and is highly secure since everything is directly stored in your Apple account as opposed to a server in a specific location somewhere. The way it works is pretty simple. Every time you log into a new website or service using Safari on your iPhone or Mac, the password manager makes an entry for it and saves the username and password for you. So the next time you load up the website, you will be automatically logged in and wouldn't have to manually type in your password or username all over again. It works as a cross-platform service, meaning any of your Apple products that are connected to the same Apple ID will now be able to use the same credentials and passwords that you saved on your phone or laptop. Furthermore, thanks to the new Macbooks, MacOS can now also take advantage of seamless logins using just your fingerprint. To access all of your saved usernames and passwords on your iPhone, go to Settings > Passwords & Accounts > Website & App Passwords. Here, you can view all of the websites and services that you have your credentials and passwords stored for. You can edit them, view them, or even remove the ones you don't want to be saved.
While Apple's iCloud Keychain password manager isn't rich in terms of features, and only works with Safari or on your iPhone, we still feel it is worth a shot. This password managing solution is best suited for those who just wanted a seamless automatic login experience for the websites and services that they visit on a frequent basis. Lastly, we feel this solution is best for iPhone and macOS users because you don't need to download anything, and it comes pre-built. If you do want a more feature-packed password manager, then you are free to try out any of the other third-party apps on this list.
#5 – Sticky Password
Up next on our list is yet another great password manager to ensure that you never lose hold of you login credentials to important websites and services ever again. We are talking about Sticky Password, and the name is really suitable for the functions that this password manager performs. Just like any other password manager, you will be able to add and store your login information including your username, password or even a pin. You can add as many websites and services that you prefer, and once fully set up, you can finally give up on having to remember every single password and username to all your different social media accounts and other favorite websites. Easily the best part about this password manager is the fact that it is free to use, indefinitely. This is great news for those who hate apps that only run on a trial version and then ask for a monthly subscription fee later. You can add any number of websites, and add different accounts to store all your passwords and usernames.
So if you were looking for a password manager that does not have a limit to how many passwords you can save without having to pay for anything extra, Sticky Password is one you should consider the most. You can expect all the other premium features like a dedicated vault to store your most important login details, such as to your bank or online wallets. However the biggest drawback we could find with this password manager is the fact that you cannot cloud sync all your passwords between devices in the free version. It truly sucks that you have to upgrade to the premium plan to make sure all your passwords remain backed up to the cloud regardless of which device you were using. However, if you only want a good password manager for one device such as a family computer or a laptop that you are sure not to replace soon, this is still a great deal. You can download and use the latest version of Sticky Password on your Android, iOS, or web-based device by following the link below :
Download Sticky Password
#6 – RoboForm
Coming up next on our list of some of the best LastPass Alternatives to try out in 2023, we have RoboForm. This password manager is one of the best alternatives we could find to LastPast, and it is all thanks to the similar user interface and same set of features that gets carried over to RoboForm. However where it excels and even beats most other password managers is the wide compatibility list when it comes to various platforms and devices. RoboForm is not only available on the traditional operating systems such as Android, iOS, Windows and MacOS but is also available as a browser extension in most of the popular ones. This includes Google Chrome, Safari, Firefox, Opera and even Microsoft Edge. This fact alone is one great reason why you should rely on this password manager to get your life sorted out, since no matter which platform you end up using, you will have all of your accounts ready to roll without you having to remember any of your usernames or passwords again.
When it comes to the feature set, you can store an unlimited amount of passwords, even with the free plan. Other great features include a built in password generator, which is well appreciated if you have any sensitive data on your accounts, maybe related to your banking details or insurance. Once you have it set up on your devices properly, all your login credentials show up with just a single click or tap, so you do not have to manually prompt the website to launch RoboForm. While most people can get away with using just the free version, if you want access to features such as cloud sync between all your devices and to be able to share logins securely with your friends or family, then the premium version that costs only $1.99 per month is a great deal. You can download and use the latest version of RoboForm on your Android, iOS, or web-based device by following the link below :
Download RoboForm
#7 – Password Manager by Keeper
Next on our list of the best LastPass Alternatives in 2023, we have a popular Password Manager by Keeper. The app is trusted by millions of users all over the globe and has great inter-platform connectivity and compatibility, so you can use this on your Android device, iPhone, Windows PC, or a Macbook and not worry about any bugs or missing features. This password manager also has the same autofill feature like the rest of them, making one-click logins possible with high-end encryption and security. What makes Keeper so great, in our opinion, is the ability to enable a toggle that will notify you of any recent password breach exploits that have been released over the Dark Web. This feature is unparalleled, and will always ensure that all your passwords are kept safe and secure. If you still don't trust your own instincts, you can use the high encryption-based password generator within the app to create strong passwords. Overall, even the design and UI is really clean, and we feel this password manager is an all-around best experience for those looking for both security and convenience. You can download and use the latest version of Password Manager by Keeper on your Android, iOS, or web-based device by following the link below :
Download Keeper
#8 – KeePass Password Safe
Ending our list of some of the best LastPass alternatives in 2023 we have a slightly different type of password manager. If in case you've been looking for a simpler and free-to-use solution as opposed to the more complex and subscription-based password lockers on this list, allow us the introduce you to KeePass. It is good to note that KeePass isn't mean for everyone since it only works on a single device and has a rather clunky user-interface when compared to the others on this list.
However, the core benefits that you get with using KeePass is the fact that it is open-source and also completely free. If you're worried about your passwords being stolen or being sold, this password manager will be the end of your paranoia since it saves everything locally. This is also why KeePass is not going to fit everyone's needs especially if you want a cross-platform solution. However, when it comes to security, privacy, and price, KeePass is unbeatable.
It does take a bit of time to get used to the older UI but once you have it set up on your main device, you will no longer need to fear losing or forgetting your passwords ever again. You can download and use the latest version of KeePass Password Safe on your device by following the link below :
Download KeePass
#9 – Dashlane
Dashlane offers features similar to 1Password and LastPass, but it stands out with its automatic password changer, which can update certain passwords without user intervention. It also offers a VPN for online privacy.
Download Dashlane
That's all, folks! We hope you enjoyed our roundup of some of the Best LastPass Alternatives in 2023 that you must try! Which one among the list is your favorite, and how many of these password managers have you already known or have been using? Know other good LastPass Alternatives that you feel people might find interesting? Let us know in the comments section below; we'd be delighted to hear from you!