From this guide, you could download the unofficial LineageOS 18.0 GSI for Project Treble devices. One question that might come to your mind is what exactly is a Project treble device? So here's the thing. Before Android 8.0 Oreo, the lower level codes and the OS were both parts of the same framework. As and when Google updated the OS, they had to then wait for the lower level codes aka vendor implementation to get updated. The latter one wasn't in Google's hand.
They had to wait until the chipset manufacturer (Qualcomm, MediaTek, etc) updates the vendor. This usually took some time and hence the overall Android took ages to roll out. But beginning with Android Oreo, Google separated the two: i.e. the lower level codes and the OS. As a result, Google could provide the update to the OS without having to wait for the chipset makers to play their part. In other words, they were no longer dependent on silicon manufacturers.
All these straightway meant one thing- faster Android updates. Apart from that, there is another pretty useful advantage: the ability to boot AOSP Generic System Image (GSI). If your device doesn't have custom ROM support but is Project Treble compatible, then you could easily try your hands on one of these GSI images and enjoy the ROM's functionality. And as of now, the popular LineageOS 18.0 GSI is available for a bunch of Treble devices that you could download right away.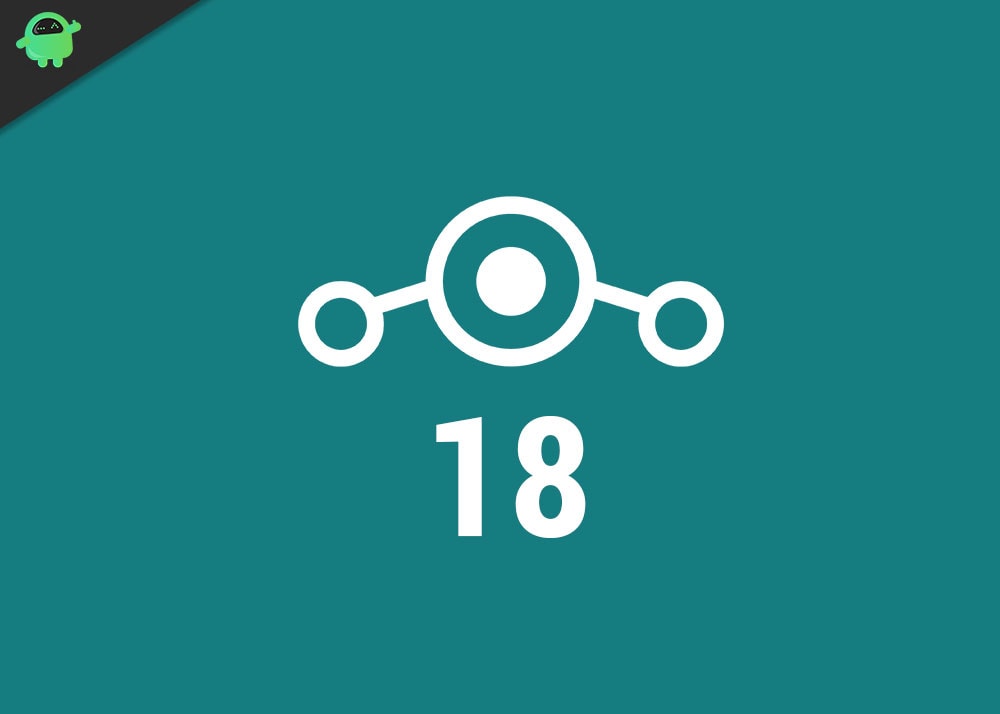 LineageOS 18.0 GSI for Project Treble Supported Device
Among the most popular custom ROMs, LineageOS has rightly carried forward the lineage of its predecessor CyanogenMod. They are always known to maintain an equilibrium between the features and stability. As a result, while you wouldn't be getting a plethora of customization options, you would still be able to get hold of all the important functionalities that one could have asked from a custom ROM.
And all this is equally reflected in this GSI Image as well. However, this is an unofficial build, at an early alpha stage and shouldn't be used as a daily driver. With that said, if you among the tech enthusiasts who are always ready to test the latest build, then this ROM is tailored made for you. So download the unofficial LineageOS 18.0 GSI for Project Treble device from below and get going.
Prerequisites
Download Unofficial LineageOS 18.0 GSI
You may now grab hold of this GSI build from the below link. We would like to thank XDA Recognized Contributor AndyYan for this GSI file. Furthermore, as mentioned before, it is still in the testing phase and you might have to go through a few bugs and issues.
Installation Steps
Connect your device to PC via USB cable. Transfer the downloaded ROM to your device (preferably SD Card).
Then head over to the platform-tools folder, type in CMD in the address bar, and hit Enter. This will launch the Command Prompt.

Type in the following command in the CMD window to boot your device to TWRP Recovery

adb reboot recovery

Once your device boots to TWRP, go to Wipe and perform a right swipe to Factory Reset.

After that, go to Install and tap on the Install Image button. This will make the IMG files visible.
Browse to the downloaded GSI ROM file and select it.
Under the partition selection menu, select System Image, and finally, perform a right swipe to flash the GSI build.
Wait for the process to finish. Once done, you may reboot your device to the newly installed OS. For that, go to Reboot and tap on System.

That's it. These were the steps to download and install the unofficial LineageOS 18.0 GSI on Project Treble devices. Do share your usage-experience about this ROM in the comments section below. Rounding off, here are some iPhone Tips and Tricks, PC tips and tricks, and Android Tips and Tricks that you should check out as well.