Airplay is one of Apple TV's most helpful features for screen mirroring. It allows you to share screens and play anything from multiple devices. You only need to connect your device to your Apple TV and stream on a big screen. Airplay is enabled when the devices are connected to the same WiFi network. If you're trying to connect the Airplay and facing some problems, then consider following the steps for smoothly using screen mirroring from your Mac to Apple TV. So, let's know how to fix if Airplay is not responding or loading after upgrading to macOS Ventura.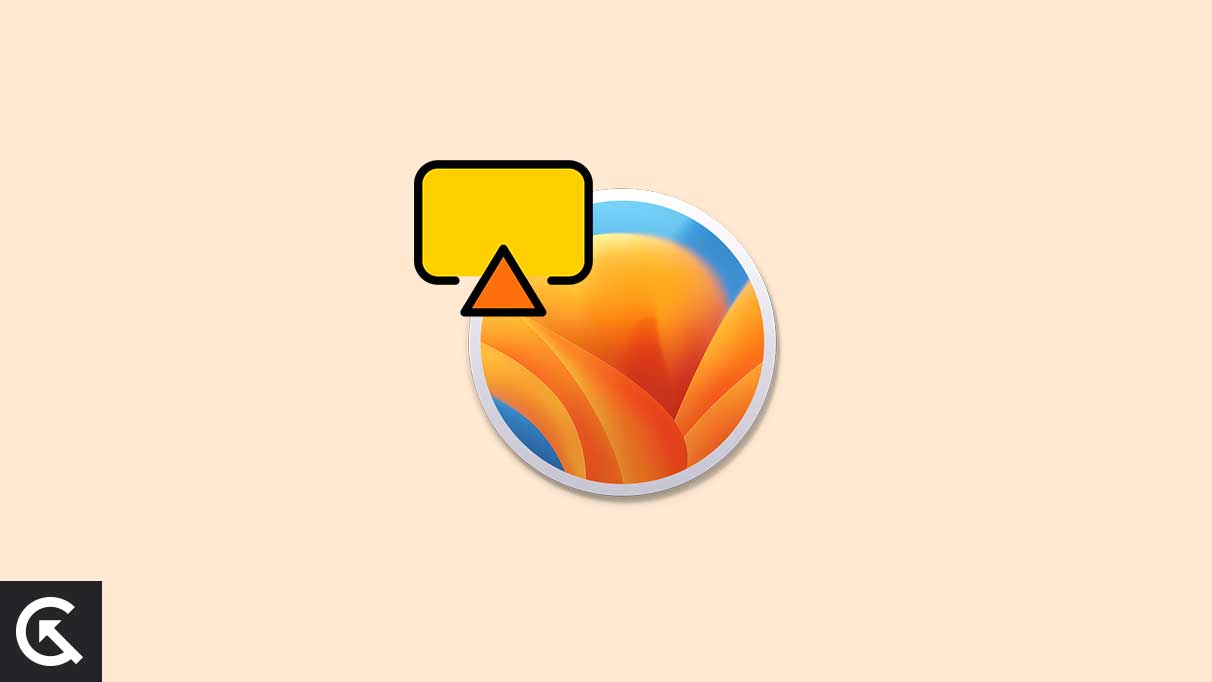 How can you access Airplay on a Mac?
Accessing Airplay from your macOS requires a few steps as you need an Apple TV. Open your Mac and select the control center icon and then click on the menu bar. Then you'll see the screen mirroring option and select the TV you want to connect to. First, ensure that the TV is connected to the same WiFi. Also, you may need to add a password if you set it, and in a few seconds, you'll be able to airplay.
Select the suitable HDMI output using your TV Remote to avoid any problems. Also, you can easily disconnect airplay using your macOS by entering display settings and selecting disconnect. The new operating system for Mac is causing some trouble, or the users want to use airplay. At the same time, you're trying to do Airplay to ensure that your firewall isn't blocking it.
How to fix macOS Ventura Airplay Not Working
There can be minor changes that you need to make and take care of to Airplay.
1. Check your connections
To access the Airplay, your Apple TV and your macOS must be nearby to connect and are connected to the same networks. It takes a few minutes to mirror your macOS to Apple TV using Airplay. If you cannot, consider taking them close to each other.
2. Check your settings
It's essential to ensure the settings of your airplay are correct, and your Apple TV is visible to everyone. You can go to the settings of your Apple TV and change the visibility to everyone.
3. Check your firewall settings
One of the most critical elements you must fix is checking your firewall settings. It's essential to keep your firewall off while trying to Airplay. So, if your firewall is on, follow the below-given steps to turn it off.
You need to open system preferences on your macOS and select security and privacy on your Mac.
2. After selecting the security and privacy option, you can see the firewall option.
3. Ensure that firewall is off on your phone, and if your firewall is on, you can click on the padlock icon.
4. After clicking on the padlock option, you must enter the password.
5. Go into firewall settings and ensure the incoming block connections is not on, and the Automatically allow built-in software to receive incoming connections option is clicked. Make sure your Mac has allowed incoming connections and restart your mac.
4. Look for the updates to fix macOS Ventura Airplay Not Working
There's a big chance that your device isn't updated, which is why you're facing problems. Check that the device is working and your macOS is updated. You can follow the below-given steps to check updates on your Apple TV.
Click on settings on your TV and select the system.
2. After that, choose the software updates option and choose to update the software on your Apple TV.
3. Download if you find any updates and re-start your Apple TV.
Using these methods, you can quickly fix the issue and use Airplay without interruptions. So, we hope you find this helpful and that you received valuable information from this post.
For more troubleshooting guides, follow GetDroidTips!