Video conferencing is one of the hottest pieces of tech in use right now, and multiple tech companies are rushing to take advantage of the situation and further promote the visibility and usage of their products and services. Facebook recently launched its take on the game streaming industry with its new Facebook Gaming application and has now taken on the video conferencing world with a feature addition to its main instant messaging application: Messenger Rooms.
Messenger Rooms is not a new app from Facebook but rather a new feature in the already-popular Messenger application from the company. Hence, you need not download a separate application to use the feature. A ROOM is simply a virtual space for meeting up with people online over video and offering not too different from Zoom, Microsoft Teams, Google Meet, Houseparty, and many others.
There are, however, a few things to note about Messenger Rooms before jumping in:
Messenger Rooms is a newly-announced feature and is not available to everyone yet. It's rolling out gradually, so keep checking your Messenger app to see if it has gotten to you yet.
You can video chat with up to 50 people in a Messenger Room.
Unlike Zoom, there is no time limit for Messenger Rooms.
A Messenger Room can be created only by someone with a Facebook account, but Messenger Rooms can be joined by anyone without a Facebook account.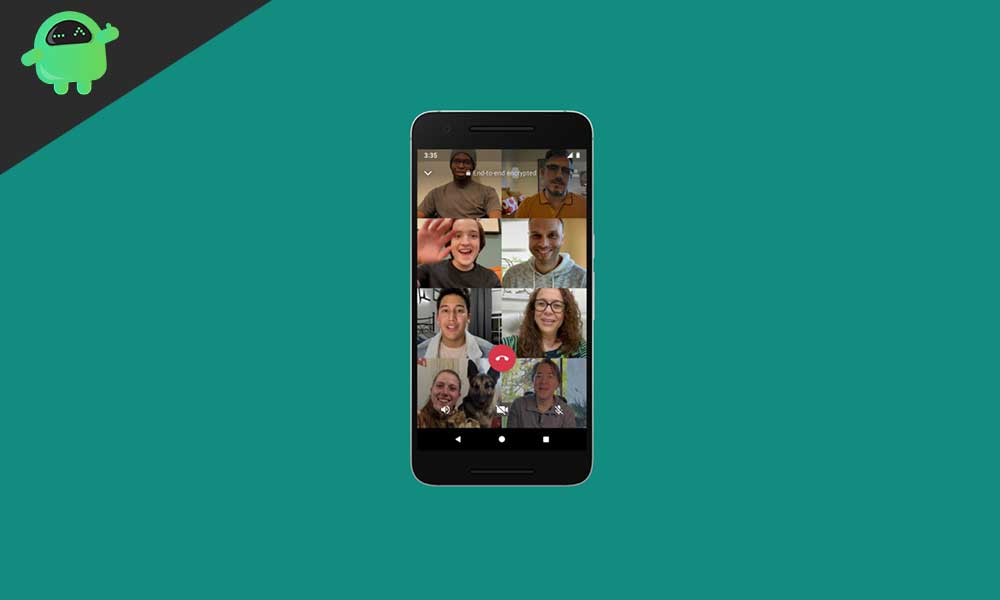 How to create a Messenger Room
Once the feature is rolled out to you, creating a Room on Facebook Messenger is quite straightforward. Here are the steps involved:
Launch the Facebook Messenger app on your smartphone.
On the home screen, select the "People" tab on the navigation bar at the bottom of the screen.
On the "People" screen, click the Create a Room option above the active friend's list. Note that this option will be available only if the feature has been rolled out to you, so if you don't find it there, then you'll have to be patient until it's made available for your account. ( This should happen in the coming weeks, as promised by Facebook.)
After clicking on the option in the previous step, your Messenger Room is automatically created. It can now be joined by anyone with the link to the room, which is the default privacy setting for every new Messenger Room.
To change this privacy setting for your Messenger Room, do the following:
On your Messenger Room screen, swipe up.
Towards the bottom of the screen, click on the "EDIT" button in front of the "Who Can Join" option to reveal the privacy options for the Room.
When this post was published, there were two privacy options: "People with the link" and "Only people on Facebook". The former allows anyone with the link to the Room to join, even if they don't have an account on Facebook or Messenger; they can visit the link in any browser app, and join the Room as guests. At the same time, the latter option allows only people with a Facebook account to join the meeting.
Whatever option you choose, you'd still need to invite your friends by sharing the link to your Messenger Room with them before anyone can join. So, here's how to do that.
Inviting People to join a Messenger Room
On your Messenger Room screen, swipe up.
Click on the blue "Share Link" button prominent at the bottom of the screen.
Several options are brought up to share the link via the applications on your phone. Select any of these apps to invite your friends and contacts on these platforms, or you can select the Copy Link option to copy the link to the Room to your device's clipboard, from where you can paste it as text anywhere you desire.
Asides choosing who can join your room, you have the option of removing people from the room and locking it altogether to prevent more people from joining it. People joining a room from the Messenger application can make use of the app's Augmented Reality (AR) and Artificial Intelligence (AI) features.
Messenger Rooms is one of many features recently launched by Facebook across its services, including the increase of the participant limit for group calls on WhatsApp from four to eight, improved Live Video for Facebook, Instagram and Facebook Portal, a new Virtual Date feature in Facebook Dating, and more.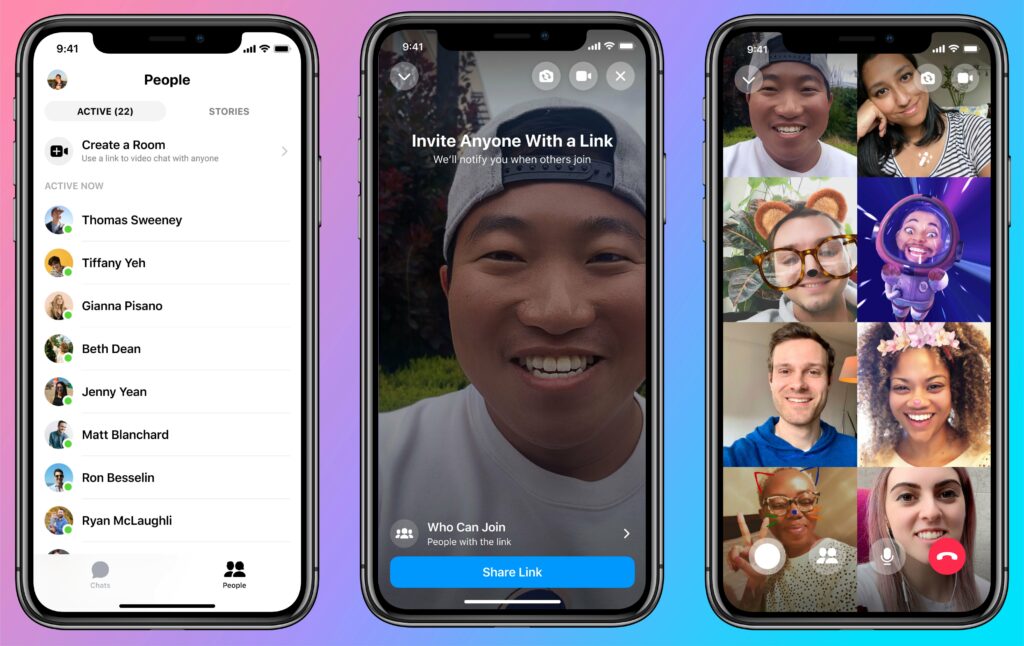 With the recent focus on video conferencing by tech companies big and small, it's interesting to see how this all plays out in the coming weeks. A positive effect of this is that users now have a plethora of options to choose from, and are no longer restricted to settling for mediocre videoconferencing services.