Netflix, as a streaming platform, only provides streaming services with content specific to a country. So the content you see as a Netflix user in India will be different than what someone in the US or UK will see. So does that mean that you will have to miss out on the content available in other countries? If you connect to your network without a VPN client, then evidently, you will only get content exclusive to your country. However, if you do use a VPN client and connect to a server from a different country, then technically, you should be able to watch content from that other country. But Netflix is well aware of it, and it, therefore, bans most of the VPN servers.
So does that mean you can't use VPN to watch other country's Netflix content? Well, not really. As we have stated above, Netflix only bans most of the VPN services, but not all. So if you use a VPN client that Netflix cannot detect, then you will easily be able to watch any country's content you want. So the question that arises here is which VPN client you should use for this cause? Well, ProtonVPN made by Proton Technologies AG is one VPN client that you can consider. So how does the ProtonVPN work? How can you use it to stream Netflix content from a different country? Let's find out in this article.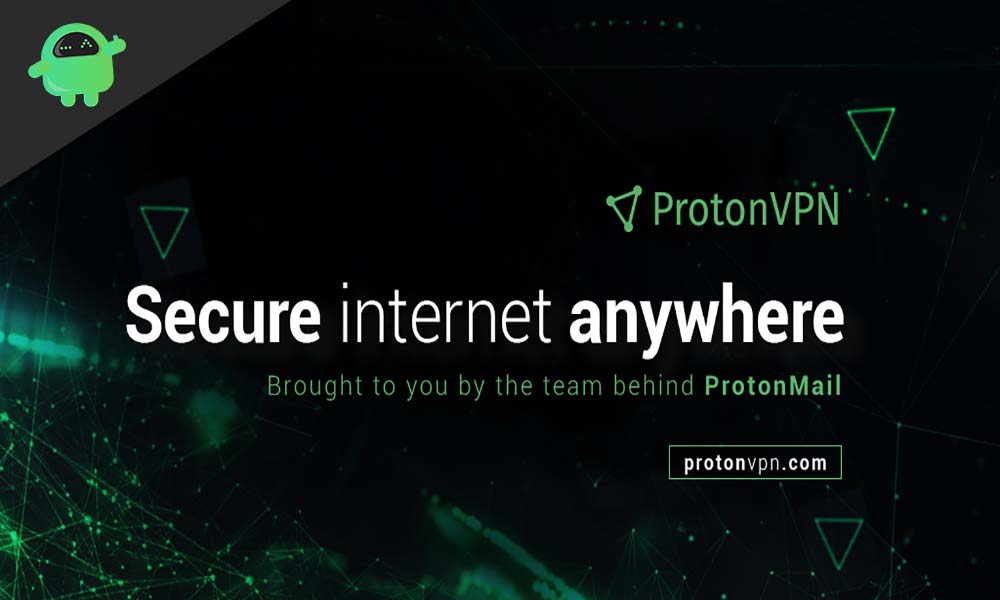 What is ProtonVPN?
The Swiss VPN solution ProtonVPN supports P2p traffic, which means that you use this VPN for torrenting as well as for the Tor browser. As to ensure protection, ProtonVPN maintains a strict no-logging policy assuring its customers that no amount of data from the VPN traffic is being monitored or saved. Besides this, ProtonVPN ensures security with a kill switch, DNS and IPv6 leak protection. It also offers an alternative routing mode to bypass firewalls and fix specific networking issues.
The ProtonVPN comes with two modes of subscription. One is the free plan that offers you a VPN service without any time limitations and any form of payment. The other is the premium or plus plan that gives you an additional set of servers that have their own set of benefits. We will come to this later in the article.
So does Netflix work with ProtonVPN?
Well, surely it does but it comes with a catch. To be precise, ProtonVPN claims support for only Netflix US, UK, Italy, and Germany. If you want content from any other country, then you will have to look for another VPN. Furthermore, ProtonVPN works with Netflix only if you are using the ProtonVPN Plus version of the program. The free version's servers don't work with Netflix. So if you want to keep watching Netflix from other countries using ProtonVPN, then you will have to subscribe to their premium plan. Now, as an introductory offer, ProtonVPN does provide a free trial of the Plus version of the application, but that is for a limited time. After that, you will have to pay the premium. But if you are someone who is looking for a VPN for Netflix for only a few days, then ProtonVPN would be the right choice.
How to use it to watch Netflix?
Now when it comes to how to watch Netflix in ProtonVPN, then the process is very straightforward.
First, you need the download the ProtonVPN from this page and then install it on your PC. The installation is just like any other software installation for your PC.
Next, Open the ProtonVPN application and in the search bar, search for the United States or any other country whose Netflix content you want to stream.
The country will show up in the search results, and there you will see a small downward arrow icon. Click on that icon.
Now you will see a list of servers from that country. Choose a server that has a P next to it.
Then click on connect and wait until the connection is established.
Once the connection with that server is established, just open up a Web Browser that supports high-quality Netflix streaming and go to Netflix's home site.
If you are logged in to your account, then you will see all the content exclusive to that particular country that you have selected in ProtonVPN. So go on and enjoy watching Netflix from the US or any other country you prefer.
Now some users have reported that the free ProtonVPN Plus version that you get when you first install it is very slow. Some claim buffering screen showing up on Netflix when they try to watch a particular show or movie. But till now, ProtonVPN could have already worked this out, so do give it a try before deciding that it is slow.
So now you know what the ProtonVPN has on offer for everyone and also how to use it stream Netflix. Besides just Netflix, this VPN solution from Proton Technologies AG will be useful to people looking for a free VPN service for day to day browsing too. Now, if you have any queries with this guide, then comment down below. Also, be sure to check out our other articles on iPhone tips and tricks, Android tips and tricks, PC tips and tricks, and much more for more useful information.