Omegle is an online chat platform that connects with you random strangers from all over the world. For chatting with a random stranger, you have to give your interest. So, when you give the interest, then you will be given the option of chatting in text mode or video mode. And, after it starts chatting. The Omegle is very famous due to the algorithm because you will be given a new experience every time and you will not get bored of it. You might have seen also many YouTubers streaming about Omegle these days.
The Omegle has two video chat options: Monitored Chats, and Unmonitored Chats. In the monitored chats, a moderator filters out explicit content for the safety of the users. Also, if they get into the unmonitored chats then they will be able to see every post which is shared by the stranger. There is also an option of Spy Mode. In this mode, a user can ask a question to two of the users who are engaged in it. But, the user will be not able to participate in it. For safety, the users are given anonymous nicknames, but when you are chatting, you can share whatever information you want. The platform has seen great growth in less time due to the idea.
But, many users are facing issues with running Omegle through the VPN. This issue might be happening because of the blocked IP Address, or the use of a Free VPN. Therefore, read the full article to know more about it.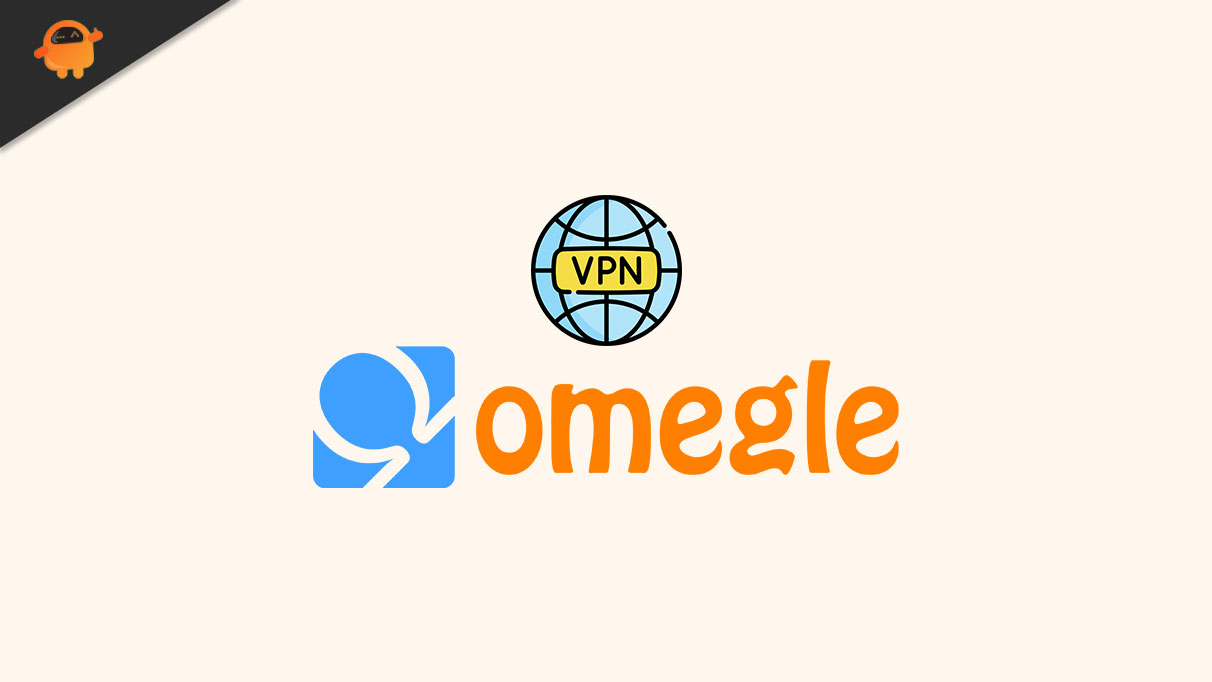 Reasons For Omegle Not Running Through the VPN
Many users use VPNs to access Omegle so that they can start chatting with random strangers in a short time. This is because the Omegle match random strangers through different regions, languages, interest, and much more. And, IP Addresses play an important role. So, many users use VPNs for this. But, Omegle is against this VPN use. So, they block some IP Addresses through which you will be not able to connect to the Omegle with that IP Address again. Therefore, check out the reasons for Omegle not working on VPN which are given below.
Use of Free VPN
Blocked IP Address
Violating Privacy Policy
DNS Issue
How does Omegle Block the IP Addresses?
If you are using a free VPN, or other paid VPNs which not provide different IP addresses for their users then your IP address is likely to get blocked. But, do you know how it happens and how Omegle analyzes that you are using the VPN? So, when you use any VPN, then VPNs provide you with an IP, and the same IP is also provided to other users too. Therefore, when the Omegle sees a number of requests for the same IP address then the Omegle gets to know that you are using a VPN. And, in this scenario, Omegle blocks that IP Address.
Why does Omegle Block the IP Addresses?
The main reason that Omegle blocks the IP Address is because of the users who are banned from using this service. If the user has violated the Privacy & Policy of the Omegle then the user is likely to get banned. And, the user is banned through the IP Address by which they are accessing the Omegle. So, most users use VPNs to access it.
Steps To Fix Omegle Not Running Through VPN
If you are facing this issue, then you need to change your VPN service and use the best VPN to prevent the blocking of your IP Address. The VPN which you are using is not able to prevent Omegle from blocking IP Addresses, and if they are blocked then it might be not able to provide you with different IP Addresses. Therefore, check out the best VPNs for Omegle that you can try. Also, make sure that you are not using a free VPN service because the free VPN doesn't provide a different IP address to the users. And, you will be blocked again and will face this issue.
ExpressVPN
ExpressVPN is one of the most reliable VPNs of 2022 that you can use for Omegle. The ExpressVPN comes with more than 3,000 servers with unlimited bandwidth, and 160 IP Locations in more than 90 countries. You can use up to 5 devices.
Pros
It provides fast servers
Different IP addresses
Good Connectivity
24X7 Live Customer Support
Easy To Use App
Cons
NordVPN
NordVPN is another most reliable VPN of 2022 which is providing trustworthy connections that you can use for Omegle. It comes with more than 5,000 servers with unlimited bandwidth and 62 IP Locations. You can use up to 6 devices.
Pros
Fast servers
Unique IP addresses
6 Device Supports
24X7 Live Customer Support
Easy To Use App
Cons
Private Internet Access
Private Internet Access is another great VPN that comes with more than 25,000 servers with unlimited bandwidth and 70 IP Locations in more than 70 countries. This is one of the best VPNs that you can use with the Omegle. The Private Internet Access comes with 10 device support which is good for the users.
Pros
Reliable servers
Thousands of Unique IP addresses
10 Device Supports
24X7 Live Customer Support
Easy To Use App
Cons
Conclusion
So, in this article, we have discussed how Omegle blocks the VPN and why Omegle does it. Also, we have explained the solution through which you can fix it by switching to another VPN. Therefore, choose the best VPN service for you, and avoid using Free VPN because you will get blocked easily. Also, if you have fixed this issue through any other method then do share it with us in the comment section.