Paramount Plus is one of the trusted online streaming services that people use to watch their favorite shows and movies. Recently support for NFL shows has also been added, which is great news for sports fans, especially football fans. However, many users with a premium subscription report complaints regarding Paramount Plus NFL not working or streaming issues. In this article, we will investigate the possible reasons behind this and address some of the troubleshooting steps you can take to fix this.
Paramount Plus has different premium tiers, including ad-supported essentials plans, ad-free premium plans, and a legacy limited commercial plan. It's good to know that all of these subscriptions have access to watch or stream NFL shows and channels. So this would naturally beg the question of why the NFL shows are not working in your particular case or device.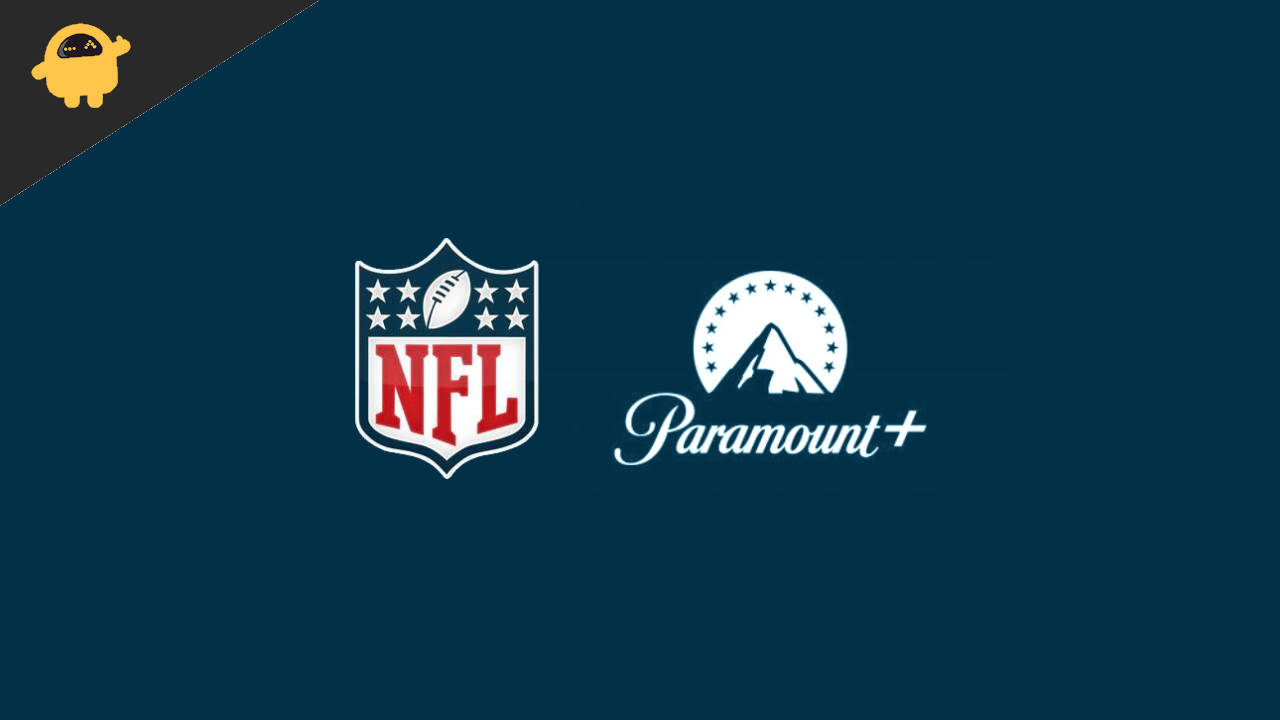 Fix: Paramount Plus NFL Not Working or Streaming
Paramount Plus is quite popular among sports fans with their recent merge of commercial plans, as users can now stream most sports matches live and have access to recorded commentary shows. However, the issue of some of these matches being unable to run is a headache for many users. Read below to learn some of the troubleshooting methods to fix this.
Method 1: Restart the app
In most cases, the issue of not being able to stream your favorite football shows might be due to app internal issues. Such issues or temporary software glitches can happen from time to time. And the best way to deal with it is to restart the app. So first, close or terminate the app and then restart it to see if it helps.
Method 2: Check Paramount Plus Servers
All shows or your favorite documentaries & movies are being streamed using Paramount's dedicated super-fast servers. But whenever any famous game or any specific team is playing, the servers might face excessive pressure or load on these servers.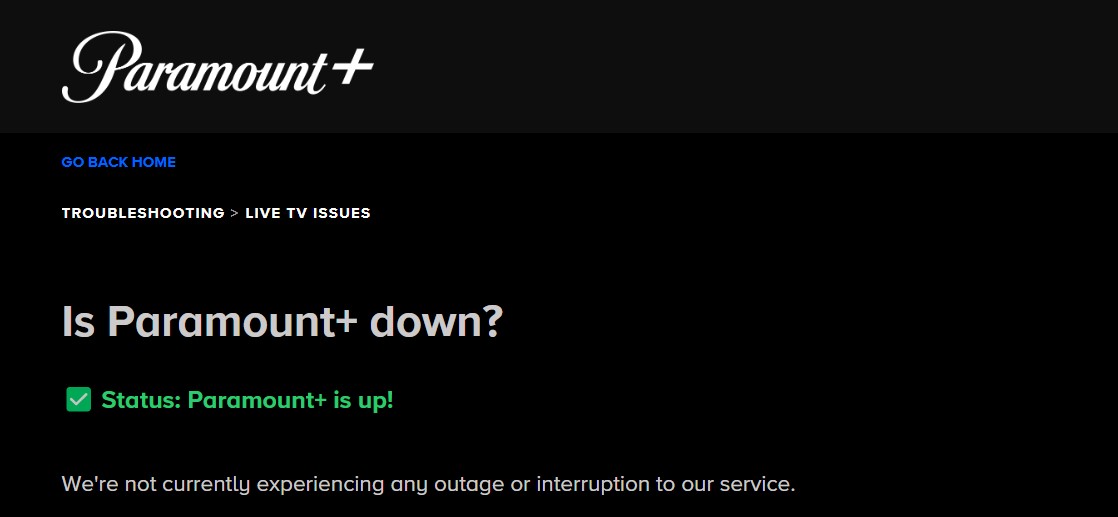 In such cases, the developer usually reconfigures these servers and might shut them down for a limited period of time. So check if the servers are working from the Paramount Plus status page.
Method 3: Check Internet Connectivity
It is obvious that you would need internet connectivity to use the Paramount Plus streaming service. Still, sometimes we forget that the internet bill is due or the internet is temporarily unavailable. We recommend you crosscheck your internet service and make sure you have high-speed internet to enjoy watching football shows on Paramount Plus.
Method 4: Check Official Alerts
Paramount Plus is quite active on social media handles, including Facebook & Twitter. And in case of any guidance alert regarding any particular show or service, they usually announce that on their social media handles.

For instance, Paramount Plus recently acknowledged that many essential plan subscribers cannot stream NFL games-related shows, and the issue is now solved. So keep an eye on such social posts, as it might help answer any concerns regarding Paramount Plus NFL not working or streaming issues.
Method 5: Restart Streaming Device
Maybe you are using the Paramount Plus on your smartphone, tablet, or smart TV. However, these devices can have glitches that might freeze the device and the app.
So make sure you restart your devices and see if it helps. We recommend that smart TV users unplug the TV plug and restart it to see if it helps.
Method 6: Re-log-in account
Sometimes, the issue can be due to the app's internal cache mismatch, which usually arises when you frequently change location or use VPN services. You can fix this by logging out of your account and logging back in.
Method 7: Logout multiple devices
There is a limit on how many times or devices you can log in with your Paramount Plus subscription. According to the official support page –
You may only use a maximum of three simultaneous streams (measured across all content available on the Paramount+ Service) at any time regardless of the number of devices that we permit you to access the Paramount+ Service with.
So make sure you are not logged in to multiple devices. If you are, log out from them or choose the logout from all devices option from the apps settings section.
Method 8: Remove any adblocking service
Since Paramount Plus has multiple subscription tiers, their most affordable ad-supported essentials subscription plans work on multiple adverts. But in case you are using any adblocking service, Paramount Plus will detect that and may disable the streaming service to your account.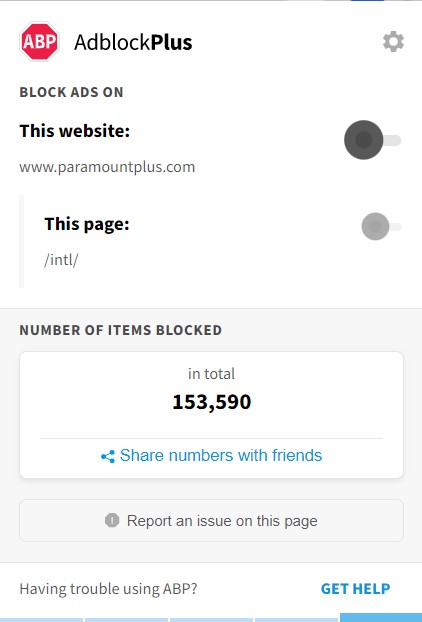 So make sure you disable any adblocking service if you use any. Also for Android users, make sure you are not using any Adblocking DNS or firewall options.
Method 9: Use VPN service
It's quite possible that NBL has restricted viewing rights to certain American and Canadian regions only, and that's the reason why you're facing Paramount Plus NFL not working or streaming issues.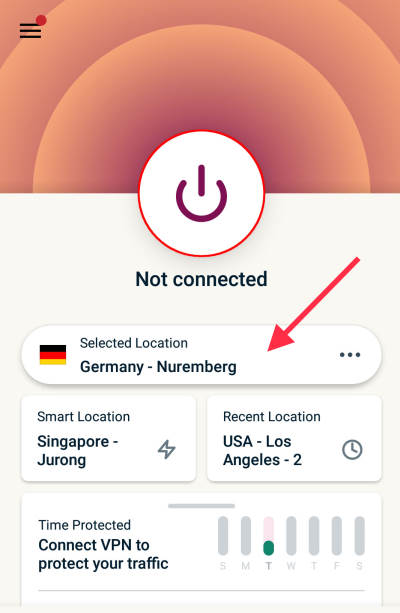 Don't worry, as you can use any free or paid VPN services to bypass this geolocation restriction and watch your favorite NBL matches & shows.
Method 10: Check Billing Cycle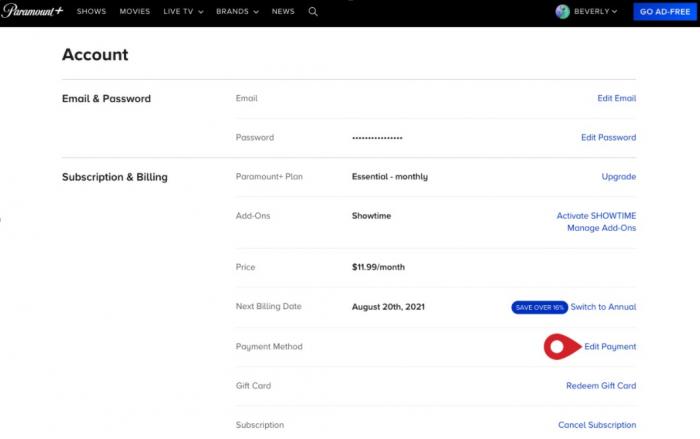 When you buy any subscription from Paramount Plus, your credit or debit card will debit with the subscription amount. But in case your debit or credit card is declined, or the transaction is not authorized then your plan will cancel automatically. So please check your Paramount Plus account regarding any billing issues and fix them if necessary.
Method 11: Reinstall the app
It is quite possible that the issue is with the app itself as it might be not updated for a very long time. So, check if any updates are available and install them. If you don't find any updates, then try to uninstall the app and reinstall it again from the official Play store to see if it helps.
Method 12: Contact support
If none of the above methods helps you, then the best way to fix is to reach out to the official Paramount Plus support channel.
In some cases, the issue might be account specific and they will be able to help you out. You can either raise a ticket via the in-app help & support center or contact them via email.
Method 13: Change Streaming Partner
If none of the above methods help you, then you might have to think about switching to other streaming platforms such as Hulu, ESPN, E-Sports, etc. In some instances, you can even watch the match for free on NBL TV.
Conclusion
This brings us to the end of this guide for fixing the Paramount Plus NFL not working or streaming issue for your subscription account. Please note that such issues can be temporary or may arise due to the billing cycle. So make sure to follow the above methods to fix the issue, and keep your account billing in check.