Streaming video services are becoming so plentiful that it can be hard to track them all. The Peacock service (owned by Comcast) was launched last by traditional media giants NBCUniversal and Comcast. In addition to NBC network shows, original series, movies, and some live sports, Peacock offers a wide variety of NBC shows.
It's nice to have an easy-to-use pricing structure, but we find the Premium plan too restricted; it still has ads and doesn't allow you to download titles. However, unfortunately, for some users, the Peacock TV is not working properly. Yes, they get an error message while using Peacock TV as it says sorry something went wrong error. Therefore, if you are facing this, here you come to your destination. So, let's check out the fixes.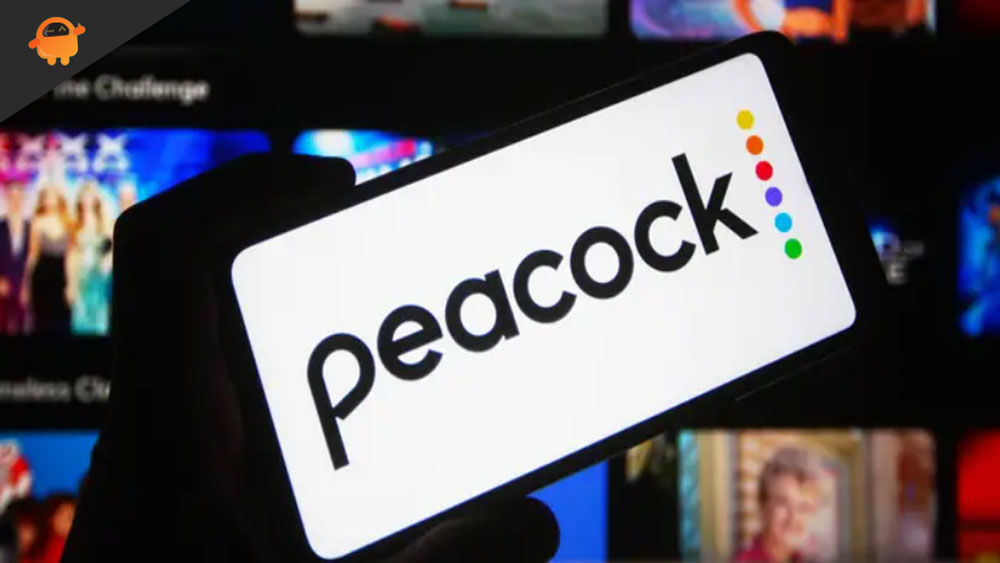 How To Fix Peacock TV Sorry Something Went Wrong Error
So, here are the fixes that will help you fix; Peacock TV, sorry something went wrong. Therefore, if you face the same, make sure to perform these fixes.
Fix 1: Reload the Page (For Browser Users)
There is a possibility that Peacock TV may stop working due to a random server glitch, so you may want to try reloading the page first. You will automatically be able to see the fix when you reload your page. Therefore, you must investigate this and see if it helps you resolve the Peacock TV; sorry, something went wrong error.
Fix 2: Check If the Internet is Working
You may have problems loading content, or it may not even work if you have a bad WiFi signal from your router to your TV. To determine whether your Internet connection causes the problem, you can run a speed test on your phone connected to the same WiFi network as your TV.
If you want the best connection speed, you may want to disconnect and re-connect your WiFi network using an Ethernet cable.
Nonetheless, if these steps don't solve your problem, try rebooting your router to see if this fixes the problem.
Fix 3: Re-login To Your Account
Have you tried this before? The good news is that many users report that they can permanently fix this issue by logging out and back in. This is also important to try since there is a possibility that the problem might be caused by an account glitch. So, give it a try and see if it helps.
Fix 4: Check The Servers
In some cases, you may not be aware that Peacock TV servers are down due to maintenance. It is possible to experience this kind of issue despite having an active Peacock TV app and network connection.
DownDetector can help you determine if this error only affects you or if everyone suffers from it. This error will update in DownDetector for users who experienced it within 24 hours.
The only way to know whether other people have reported the same issue is by waiting until other people report it. Furthermore, Peacock TV officials can be followed on Twitter for updates in the event of a server problem.
Fix 5: Reboot Your Device
If you are experiencing the error Peacock TV app sorry something went wrong; try rebooting your devices. There is a possibility that your app's cache files are corrupted, and they won't operate properly.
Since restarting your device will flush the RAM, you must do so in order to fix the problem. I suggest that you restart your device to determine if the problem persists.
Fix 6: Check For Browser Update
It is important to check your browser for updates if you haven't yet done so. A faulty browser may sometimes cause this error because it faces compatibility issues.
Updates to the browser patch should be checked manually regardless of whether you are using the app or the browser version. In any case, it should be immediately installed on your device. If you check again after that, you should see that the Peacock TV app's sorry something went wrong error gets fixed.
Fix 7: Clear Cache Data
You should clean your device regularly is always a good idea (put your wipes down, this is an inner cleaning procedure). It is important to clear the Peacock TV app's cache data using these steps:
To do this, go to your device's Settings.

From the menu, choose Apps.

Find Peacock TV by scrolling down the list.

Navigate to the application information for Peacock TV.

Delete your cache and data.
Fix 8: Try Another Device
Using a different device may solve the problem if the issue persists. The Peacock TV sorry something went wrong error can be fixed faster by using this method rather than trying other methods.
Fix 9: Contact To Peacock TV Officials
Unfortunately, we were not able to assist you with the Peacock TV sorry something went wrong error. This problem may still be resolved by another option. In order to resolve this issue, you should contact Peacock TV's customer service.
It's important to get confirmation from them as to whether the issue is coming from your end or the developers. To fix the problem, Peacock TV officials might also suggest some other fixes that you should try.
So, that's how to fix the Peacock TV sorry something went wrong error message. We hope that the fixes we have discussed earlier in this article has helped you. But, in case you have any doubts or queries, comment below and let us know.