NBCUniversal's streaming platform Peacock has experienced a surge of growth since its launch in July 2020. Although not as large as some competitors, this platform features a tiled interface populated by popular network shows like Netflix, Hulu, Disney Plus, and HBO Max.
However, Peacock has a free version with ads, unlike those other services. There are some similarities with free streaming services like Pluto TV, Tubi, and Roku Channels, but there are also many differences. But, unfortunately, for some, the Peacock TV is stuck on the loading screen, and it won't work properly because we are here. In this journey, you will learn how to fix Peacock TV stuck on the loading screen.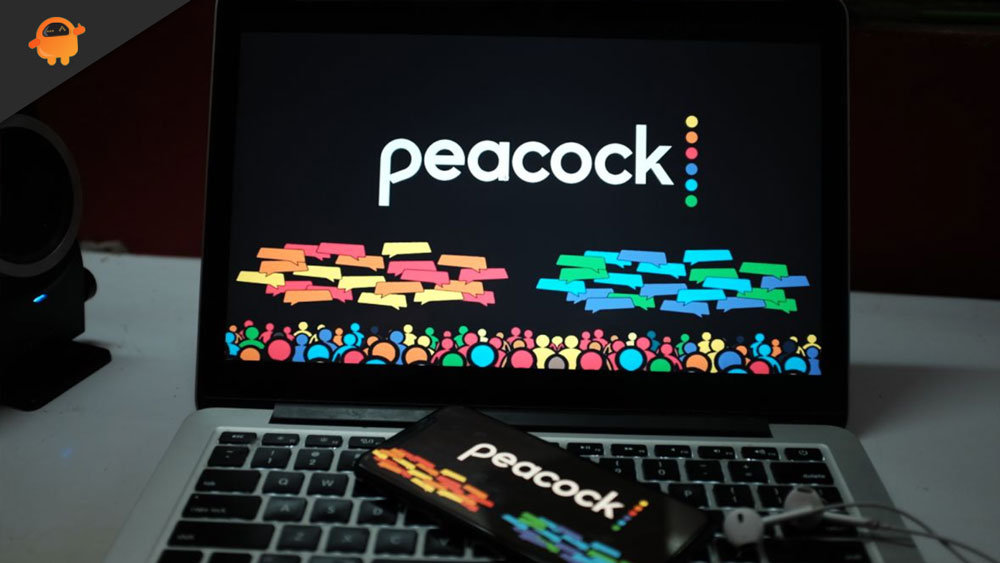 How To Fix Peacock TV Stuck on Loading Screen Issue
Although fixing the Peacock TV stuck on loading screen issue isn't a big task, you just have to perform a few fixes. But, few users are familiar with those fixes, so we made this work easier for them. So, let's get started with the fixes:
Fix 1: Check The Server
It is possible that Peacock is not available in your region because it is an on-demand service app. Suppose you want to watch TV shows or movies only available in the northwest region, but you live in the southeast region. Check the down detector page to know whether other users reported the same.
Fix 2: Make Sure Internet Is Working
Streaming videos online require superfast internet, so Peacock TV requires access. It's also possible for the app to not load and be stuck on the loading screen if your internet fails to work properly or there is a bandwidth issue. You need a high-speed internet connection to stream videos.
Furthermore, you should cross-check the network to see if it is working. Sometimes internet access is not active despite connected wifi due to DNS configuration errors or a bad local internet account.
Fix 3: Restart Your TV
It may be necessary to restart your smart TV if the problem persists. Due to the number of apps running simultaneously on smart TVs, apps like Peacock TV rarely get enough resources to run. You shouldn't have any problems running the app after restarting your TV.
Fix 4: Rerun The App
Most of the time, the problem is caused by an internal glitch in the app. As a result, once you relaunch the application, all issues will be resolved automatically.
Fix 5: Sign-Out From All Other Devices
It is not possible to sign into more than one streaming app at the same time on all streaming apps. Using the same account on your Smart TV won't work if you've already signed in on another device, such as your Android tablet. Your Android Tablet must be logged out of your account before you can access the streaming services from your Smart TV.
Fix 6: Clear Cache Data of Peacock TV
Peacock app can also be stuck on loading screen due to corrupt data or cache. It's not a big deal if you don't know how to access the settings menu. This is because your Peacock app's cache can be cleared via the Settings menu. If you want to clear the cache, find the Peacock app and going to Storage > Clear cache.
Fix 7: Update Peacock App
The Peacock TV developers constantly update their apps to ensure the streaming services can be enjoyed without interruption. Auto-updates for apps are, however, disabled by default on Smart TVs. If you're using an old version of Peacock TV that's not supported anymore; it's quite possible that you're using an older version of Peacock TV. You can update the app by going to the App store on your Smart TV.
Fix 8: Turn Off VPN
It is very important that the app has access to the internet for the app to run smoothly, as we discussed above. VPNs, however, can also suffer from server downtime issues, as many people use them along with their internet service. Meanwhile, in case you are using a VPN service, make sure to disable it.
Fix 9: Contact Peacock Officials
The only other option is to try contacting the Peacock TV officials and ask them about this issue. However, depending on the situation, they can certainly help you get rid of this situation.
So, that's how to fix Peacock TV stuck on loading screen issue. I hope you find this article useful. Meanwhile, in case you have any suggestions or queries for us, comment below and let us know.