Instagram is like a lifeline for a few people these days. The features it offers, like reels and sharing photos and short videos with the world, are fun nowadays. But sometimes you want to focus on your studies and goals or maybe take a break from your social life. In that case, you have to delete your Instagram account permanently.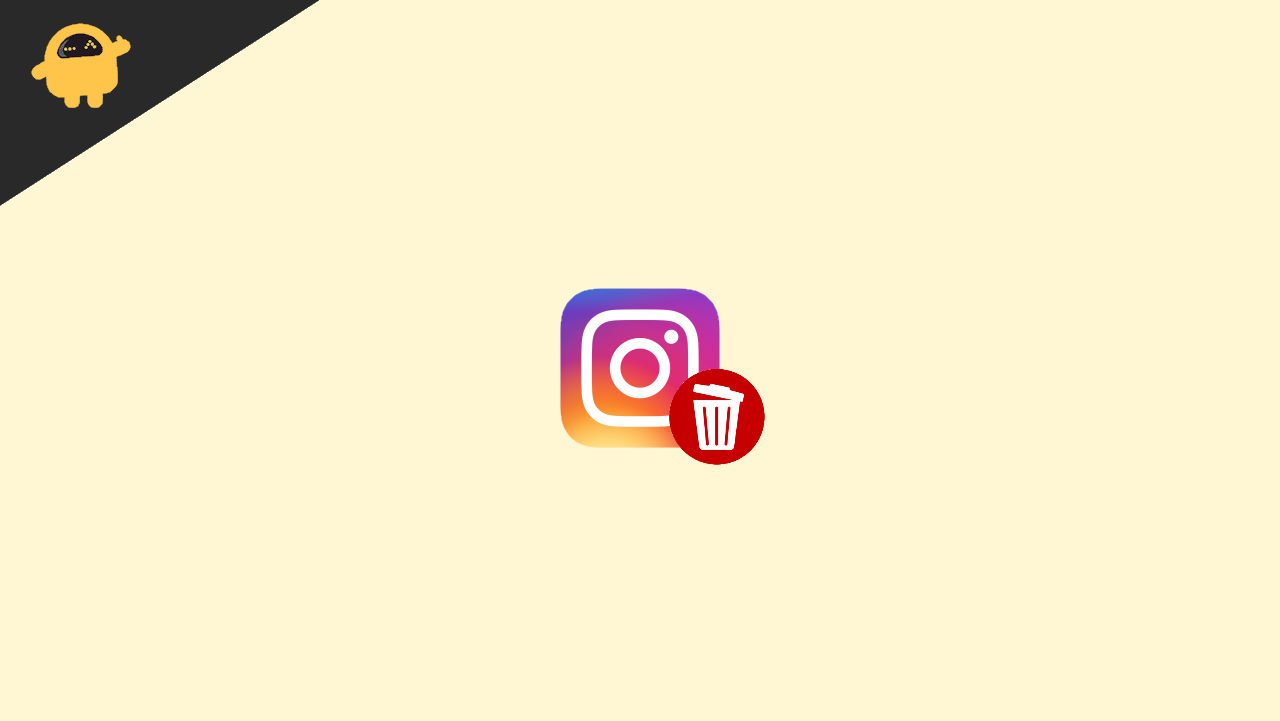 How to Permanently Delete Your Instagram Account (2023)
Permanently deleting your Instagram account may sound like a tough task, but it is very easy. This process will completely delete your data from the Instagram server. And you will never get access to your account ever. So, it is a clever process to download your Instagram account data before deleting it.
Save Instagram account data
It is highly advisable to download your account data before deleting your Instagram account because you will never be able to access your account data, such as posts, stories, and reels saved in your Instagram account.
Here are a few steps to download your Instagram data to your storage.
Open the Instagram application.
Tap on your profile in the lower right-hand corner.
Tap on the menu option in the upper right corner and open Settings.
Select security in the menu.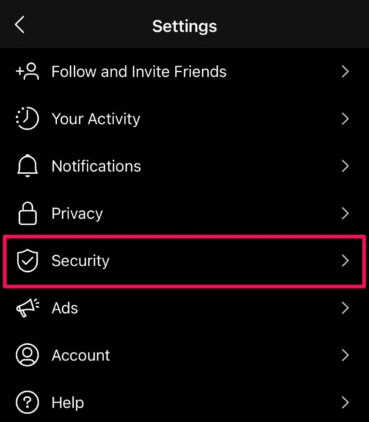 Tap on "download data from the option."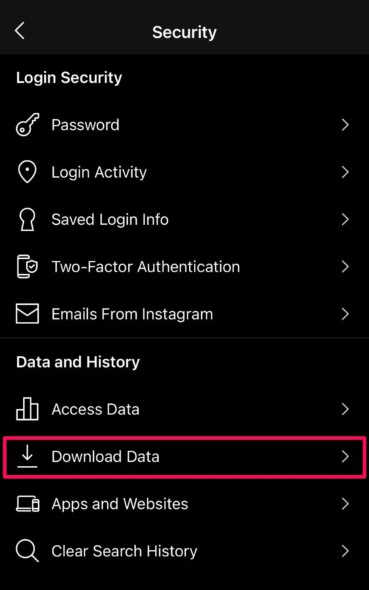 Enter an email address and tap on "Request Download"
Now, Instagram will look into your account and create a data folder for your account, which will include the comments, photos you have posted, stories, etc. And it will be in your mail in under 48 hours. This process is highly recommended as you won't be able to access the important data saved on your Instagram account. Once you have deleted your account,
Steps to delete your Instagram account
Now you have saved your account data sent directly to your inbox. After downloading that data, you can now delete your Instagram account. Instagram gives their users two options when you go on their "delete your account" page. Either you can deactivate your account for a short time if you need a break, or you can permanently delete your account from the Instagram server.
You can permanently delete your account using the Instagram application. It can only be done using a web browser, either on mobile or desktop. When you choose to delete your account, your account will become invisible for 30 days.
In addition, your account will be activated again when you log in before 30 days have passed. Here are the steps that will help you delete your account.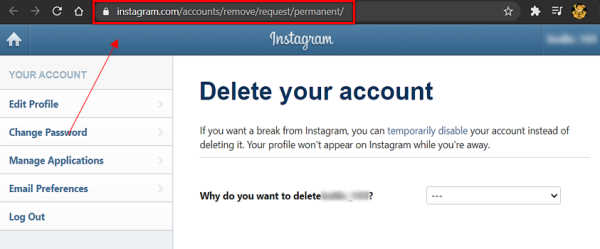 Go to a special "Delete Your Instagram Account" page after logging in to your account on the same browser.
Now Instagram will ask you for the reason for deleting your account. Select the appropriate reason from the list.
Click or press on the "Delete" button to permanently delete your account.
If you need a short break from Instagram and you want to disable your account for a few days, you can opt for "Deactivate My Account." You can follow these steps.
Log in to instagram.com on a computer.
In the top right corner, click on your Profile and tap on Edit Profile.
You can temporarily deactivate your account by clicking "temporarily deactivate my account" at the bottom right of the page.
Next to "Why are you deactivating your account?" Select an option. Enter your password again. The option to deactivate your account will not appear without selecting a reason from the menu and then enter your password.
Click Temporarily Deactivate Account. Click "Yes" to confirm or "No" to cancel.
Conclusion
Remember that deleting your account permanently is an irreversible process, and you will not get access to your account again. However, by deleting your account, you will reclaim your personal time and be able to interact with the real world. And focus on your day-to-day activities. But deactivating your account is also a good option when you want a short break from the social world.