After the complete ban of PUBG Mobile in India due to data privacy-related restrictions, South Korean game developer Krafton has reconstructed it in the name of Battlegrounds Mobile India (BGMI) specific for the Indian market. Initially, the game was in the beta phase and now it's officially available on the Google Play Store for Android devices. Here we've mentioned How you can Play Battlegrounds Mobile India (BGMI) on PC and Laptop.
Well, that's quite obvious for most of the Windows PC and Laptop users tho who've previously used to play PUBG Mobile using emulators. Apart from that, plenty of newcomers are also now interested to check out the rebranded BGMI game on their computers. Although Microsoft has recently announced Windows 11 and assured that it'll natively support Android apps and games using the Amazon App Store, it may take some time.
Whereas the Windows 7/8/8.1/10 users are still not gonna get the Android apps and games support from Microsoft for sure. That means if you're on the Windows 10 OS or any other previous generation of Windows OS then you'll need to use a third-party Android Emulator tool to do the job just like BlueStacks. At the time of writing this article, only the BlueStacks 5 tool supports BGMI (Battlegrounds Mobile India) game as an Android emulator app.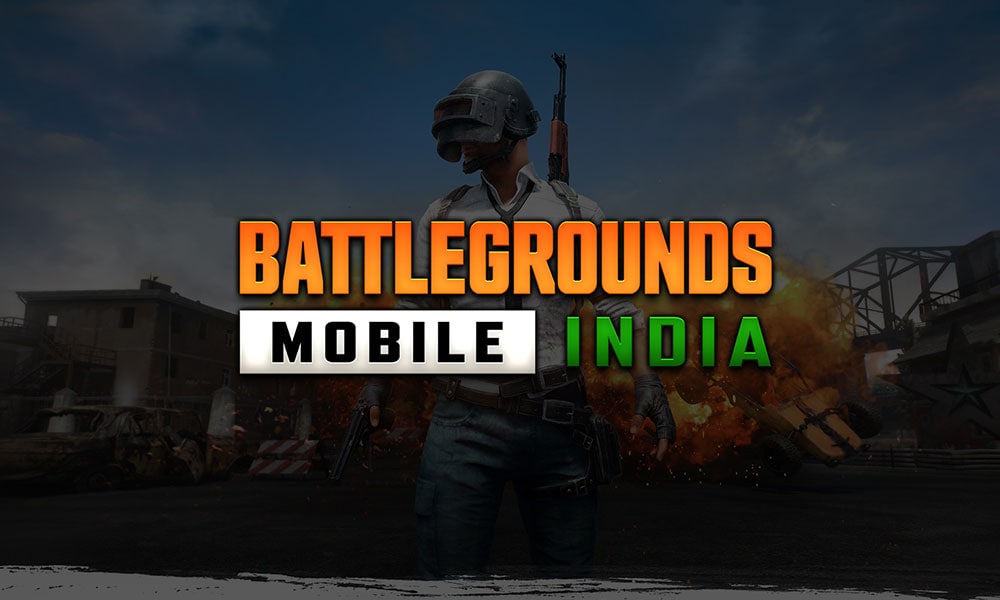 How to Play Battlegrounds Mobile India (BGMI) on PC and Laptop
Yes! BlueStacks 5 is officially supporting the BGMI game on Windows PCs and Laptops whatsoever as of now which is a really good thing. Keep in mind that even if you try downloading the BGMI game on your computer using any other Android emulator tool, you'll mostly receive the 'Server Busy' error or any other errors whatsoever.
Therefore, having a BlueStacks (latest version) tool on your Windows computer was a better option to play Android games or using Android apps and it's still one of the better ways to date. So, without wasting any more time, let's jump into it.
1. Download and Install BlueStacks 5 on your PC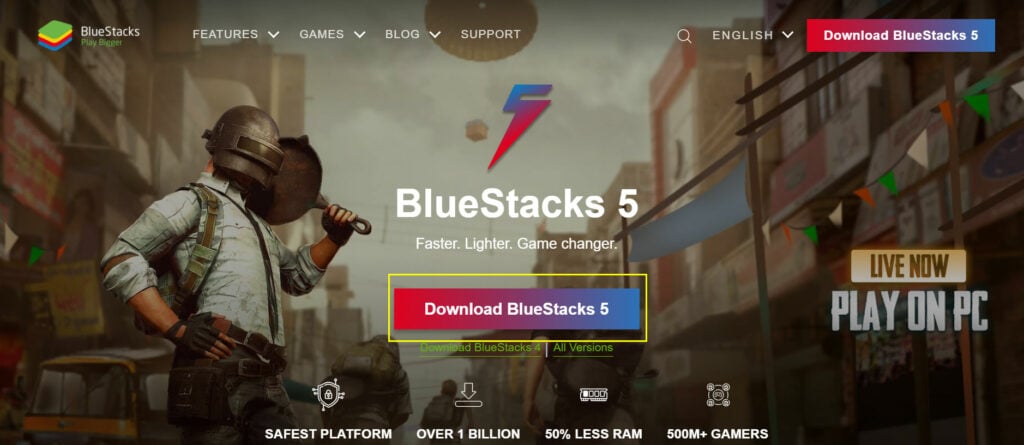 Please Note: If you're already using any previous version of BlueStacks on your computer then make sure to update it to the latest v5. Otherwise, you may get error notices while installing or playing BGMI.
Once downloaded, double-click on the BlueStacksInstaller (exe) file to launch it.
2. Install BGMI (Battlegrounds Mobile India) on BlueStacks
Click on the Install now button to install BlueStacks on the PC.
Once installed, open BlueStacks 5 application > Sign into your Google account.
Now, open the Google Play Store link from the home page of the BlueStacks 5.
Click on the search bar and type Battlegrounds Mobile India then search for it.
Next, click on Install to download and install the BGMI game on your PC.
Once the installation completes, click on Open to start BGMI on the PC using BlueStacks. [You can also go back to the home page of the BlueStacks 5 and click on the BGMI icon there]
Like the mobile version, you'll have to sign into the game using any social media account.
You'll also need to download additional content (graphics resources). [You can either choose to Low-spec Resource Pack: 381.3 MB or HD Resource Pack: 619.8 MB according to your PC's hardware specification]
After selecting, click on OK to proceed further.
Then make sure to follow the on-screen instructions to accept terms & conditions, privacy policy (over 18 years old), and more. Additionally, if you want to transfer your previous PUBG Mobile data to BGMI then you can also do that.
Finally, you're good to go.
3. Remape Keybinds and Adjust Settings on Emulator
Now, if you want to remap specific keys or actions on the gameplay according to your ease on the keyboard as well as a mouse then you can also do that using the BlueStacks advanced editor option. To do so:
Head over to the Settings menu of the BGMI game by clicking on the small upward icon.
Next, go to the 'Controls' section from the right pane.
Select Customize to access the control remapping buttons for the gameplay.
Click on the 'Game Controls' button from the right-side panel of BlueStacks 5.
Choose the 'Open advanced editor' option > Simply assign your favorite keys to access any of the gameplay controls right away.
Head over to the BlueStacks Settings using the keyboard shortcut 'Ctrl+Shift+I' keys and switch to the 'Graphics' tab.
Select the GPU in use to the dedicated GPU for improved graphics performance by clicking on the 'Prefer dedicated GPU' toggle.
From the 'Device settings' menu, change the 'Device profile' to a flagship device to run the game more smoothly. Make sure to click on the 'Save changes' button to apply changes.
Next, select the 'Performance' tab from the left pane again > Turn on the 'Enable high frame rate' toggle.
Set your preferred frame rate by using the slider option.
Additionally, you can enable VSync if required. [useful for screen tearing issue]
Whereas turn on the 'Display FPS during gameplay' toggle to check how the BGMI game runs on the PC using the BlueStacks emulator.
4. Fix "Error Code: Restrict-Area" Error in BGMI PC (Bonus Tip)
Sometimes it may possible that you're getting a 'Server is busy, please try again later. Error Code: Restric-Area' error message while trying to get into the match or game itself. So, either you can try playing the game later as there may be some server outage issue happening in the background or you're trying to play the game using any other Android Emulators.
If that's the reason, make sure that you're only using the BlueStacks 5 version on your computer to play BGMI. Otherwise, emulators like LDPlayer, Gameloop, or Nox Player don't support BGMI right now.
That's it, guys. We hope this guide was helpful to you. For further queries, feel free to ask in the comment below.