POCO, the sub-brand of Xiaomi, has been gaining popularity among smartphone users. POCO devices come with MIUI Android skin, which Xiaomi develops. The company has recently started rolling out MIUI 14 update based on Android 13 for its eligible devices.
However, many POCO users might wonder if their device will get the Android 14 update. In this article, we will discuss the release date and features of Android 14 and the list of POCO phones that will get the update.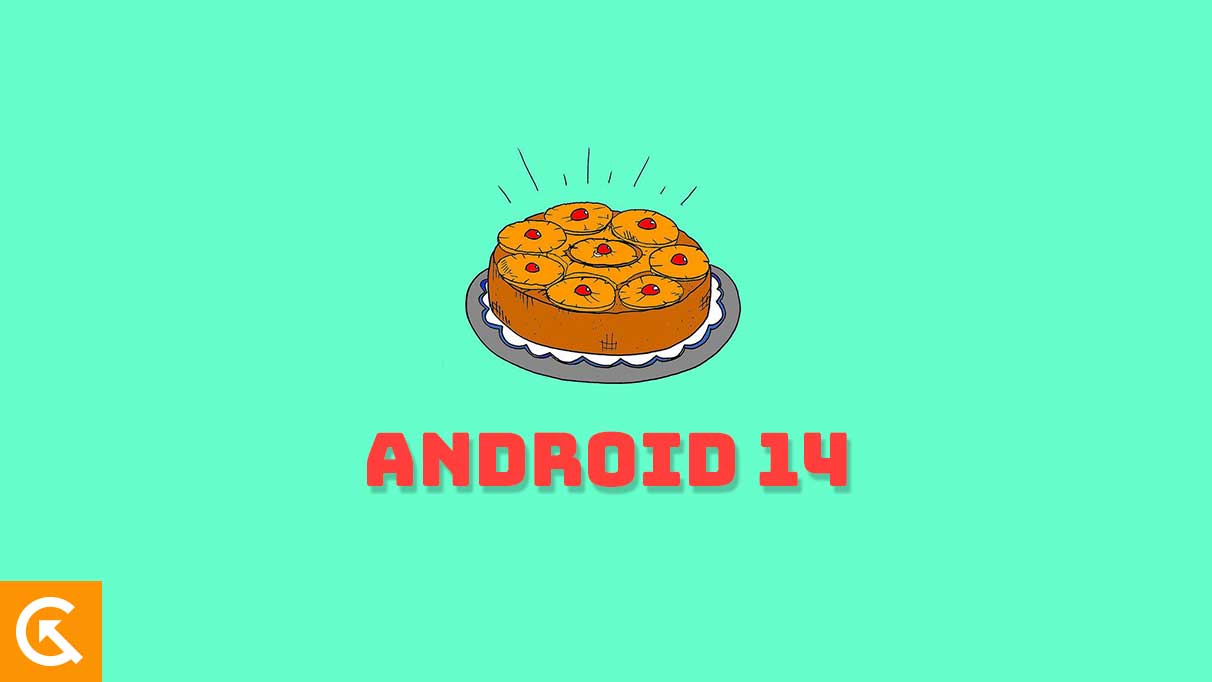 Update May 29, 2023: Google has launched the Android 14 Beta 2.1 update for its Pixel devices. This new update addresses various bugs present in the previous version and offers significant improvements for Pixel devices. Users who have already installed the Android 14 Beta 2 can update their devices to minimize bugs and enhance performance.
Update May 10, 2023: As of May 10, 2023, Google has unveiled the Android 14 Beta 2, and numerous original equipment manufacturers (OEMs) have joined the beta program, with more expected to join in the near future. This beta release introduces a range of new features and enhancements to the operating system, providing a glimpse of what can be anticipated in the final version. However, at present, POCO has not yet participated in the beta program. We will keep you informed and provide an update if POCO decides to join the beta program.
Update April 16, 2023: After weeks of waiting, the Android 14 Beta 1 has finally been released on April 12, 2023. The first Android 14 public beta brings new features and gives a glimpse of what could come in the final version of Android 14. It is available to download and install for compatible devices.
POCO Android 14 Release Date
POCO may release the Android 14 update in Q4 2023 or Q1 2024.
Google has already released the Android 14 Developer Preview for its Pixel devices, which gave us a glimpse of the Android 14 features. Google is also planning to release the Android 14 beta updates starting next month, i.e., April.
Since POCO is dependent on Xiaomi for its software updates, we can expect POCO to release its Android 14 update as soon as Xioami does. We expect Android 14 to release for POCO devices by Q4 2023 or Q1 2024.
If we look into the past, POCO did not release the Android 13 update for its devices until February 2022, which is very late when we look at the release date of other brands in the competition. Sadly, we will likely see the same trend with Android 14 as well.
POCO Android 14 Features
POCO's Android 14 is expected to offer new features and improvements such as predictive back gestures, improved battery life and performance, enhanced privacy and security controls, satellite connectivity, and a new sharing menu. Although these features are currently rumored for the stock Android 14, we can expect some of them to be included in POCO's Android 14-based MIUI.
Android 14 Developer Preview 1 Features
In the Android 14 Developer Preview 1, there are some notable changes, including adjustments to the Security and Privacy section, the return of the Screen-On-Time tracking feature, taskbar icons with text labels, the inclusion of Fast Pair by Google, and improved Basic Color options. These changes are not considered major for MIUI as each OEM has a unique design for this section.
Android 14 Developer Preview 2 Features
Android 14 Developer Preview 2 introduces several changes and improvements, including a brand-new system icon inspired by NASA, changes in gesture navigation, an improved security and privacy menu, changes to the lock screen widget, unique regional changes, flash notifications, wallpaper preview, new clock settings, and a new monochrome theme. These updates provide users with a more personalized lock screen experience and complete control over the localization of their devices.
Android 14 Beta 1 Features
This Android 14 Beta 1 includes a number of new features and improvements, which give us a glimpse of what we can expect in the final version of Android 14. Some of the notable changes and additions include:
Transparent Navigation Bar Toggle: One of the new features is the ability to force the navigation bar to have a transparent background color, making it easier to see hidden information without scrolling further.
Lock Screen Customization: There are rumors that the lock screen in Android 14 could be more customizable, allowing users to change the clock's appearance. However, there are minor lock screen additions in beta 1, such as the ability to disable the weather within the lock screen.
Enhanced PIN Animations: There are also new animations when dialing in numbers for those who use a PIN as their lock screen method.
Live Wallpapers for Lock and Home Screens: Another exciting feature in Android 14 is that users will be able to set a different live wallpaper for their lock screen and home screen. However, this feature is not yet enabled in the software and needs to be enabled within the code.
Improved Authenticator App Security: One of the most important changes is the new security feature that authenticator apps can use to stop malware from stealing two-factor authentication codes. Android 14 restricts which accessibility services and apps can interact with, preventing certain malware from accessing authentication codes.
Modem Upgrade for Pixel 7 and 7 Pro: If you use the Pixel 7 or 7 Pro to update to Android 14, the modem will be upgraded, improving phone calls and cellular network connectivity.
Other Changes: Other changes include a new Bluetooth LE audio toggle and new under-the-hood changes like new configuration files for external touchpads.
Android 14 Beta 2 Features
Some of the notable changes of the Android 14 Beta 2 include:
Languages & input split: The settings menu for "Languages & input" has been divided into two sections, making it easier to access language-related settings and keyboard preferences separately.
Font size Quick Settings tile: Android 14 Beta 2 introduces a dedicated Quick Settings tile for adjusting the font size directly from the notification shade.
New uninstall/trash icon: The update includes a new icon for uninstalling or deleting apps, providing a refreshed visual representation for this action.
App info line separation: The layout of the app info screen has been modified to remove line separation between different sections, resulting in a cleaner and streamlined look.
New animations: Android 14 Beta 2 brings new animations for specific interactions, such as accessing Wallpaper & Style settings and performing long-press actions on app icons, enhancing the user experience.
New Security & privacy icon: The Security & privacy icon has been redesigned in Android 14 Beta 2, offering a visually appealing and intuitive representation of related settings and features.
List of POCO Phones that will get Android 14
As of now, there is no official information regarding the list of eligible POCO phones for Android 14. However, we can make some predictions based on POCO's past trends and the software update policies of its phones. Here is a list of POCO phones that will get the Android 14 update:
POCO F Series
POCO F4 GT
POCO F4 5G
POCO F5 (Upcoming)
POCO X Series
POCO X4
POCO M4 Pro
POCO M4 Pro 5G
POCO X5 Pro 5G
POCO X5 5G
POCO M Series
POCO M4 5G
POCO M5
POCO M5s
POCO C Series
POCO Android 14 Ineligible Phones
Here are the POCO phones that might not get the Android 14 update:
POCO F3
POCO F3 GT
POCO X3 GT
POCO X3 Pro
POCO M3 Pro 5G
The POCO F series will be the first POCO phones to receive the Android 14 update. The update will then be rolled out to other devices in a phased manner in the coming months.
It should be noted that the above list is just a prediction based on POCO's software update policy. This means that some smartphones may be added or removed from the list when the official list is released.
That's all we know about POCO's Android 14 update. The update will likely be delayed until the end of this year or even the first quarter of the next year. What are your thoughts on this? Are you excited about the update? What features do you expect? Let us discuss this in the comments section below.