Project Zomboid is a zombie simulator game where you have to fight and survive against a city full of zombies. The challenges in the game are quite real and fascinating, and that's the reason why this game is getting more popular. One of the most important things about Zombie survival is food and energy. But without energy, you won't be able to do basic necessities. So, it's quite important to understand Project Zomboid Generator Guide for their locations, the noise range, and their consumption level.
Since there are no active electricity authorities in the game, players are responsible for maintaining and scavenging electricity. Just like any real world scenario, it is quite important to have a generator in your game as it will help you with a constant supply of electricity. In this guide, we will discuss all about these generators, where you can find them, and their consumption levels.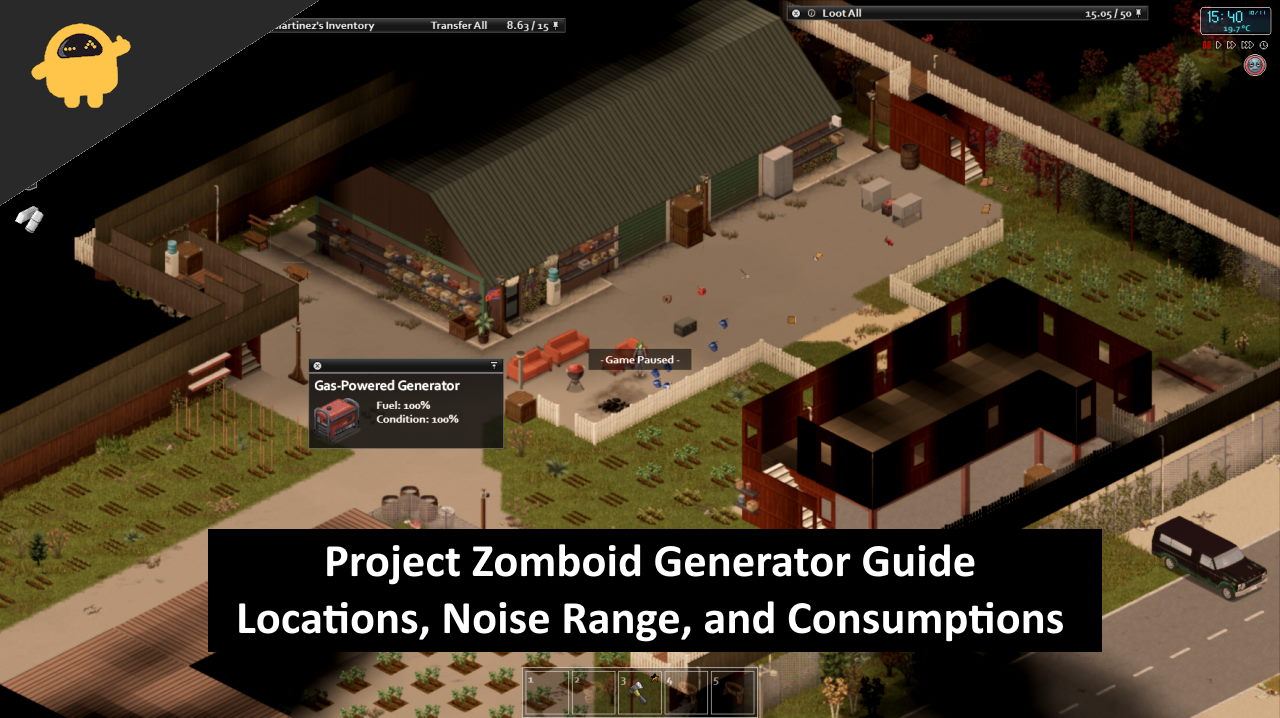 Project Zomboid Generator Guide – Locations, Noise Range, and Consumptions
If you are a fan of Project Zomboid, you would have realized by now that the electricity is not going to last forever in the game. You, as a player actually have to find generators and generate electricity in order to power appliances, cook food, and other means of survival. Down below, we will discuss Project Zomboid Generator Guide in detail.
Project Zomboid Generator Locations
In the Zombie apocalypse, there are no supermarkets open for you to just buy a generator at your disposal. There are several locations in the game, where you can find these generators. In most cases, they will be active and running. Here are four main places where you can find generators in Project Zomboid.
West Point Generator Locations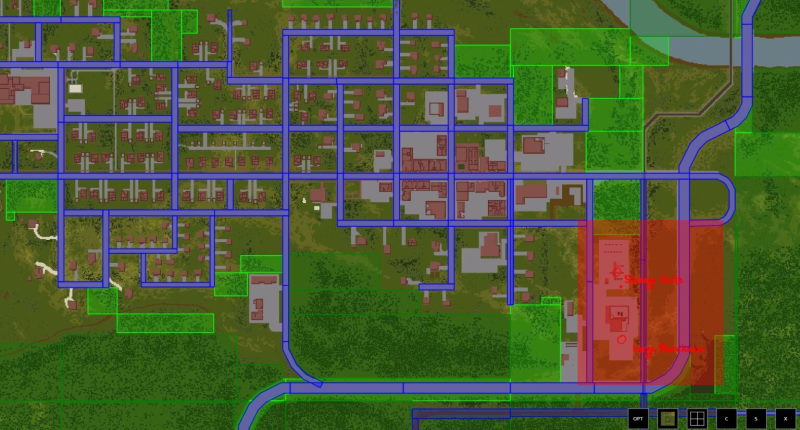 West point is the best and easiest way to find generators in the game. You have to break into their unit one by one, and in most chances, you will be able to find generators in one of those rooms.
There is also a big warehouse near the storage units, if you're not able to find any generators there, you will be able to find them in the warehouse also.
Muldraugh Generator Locations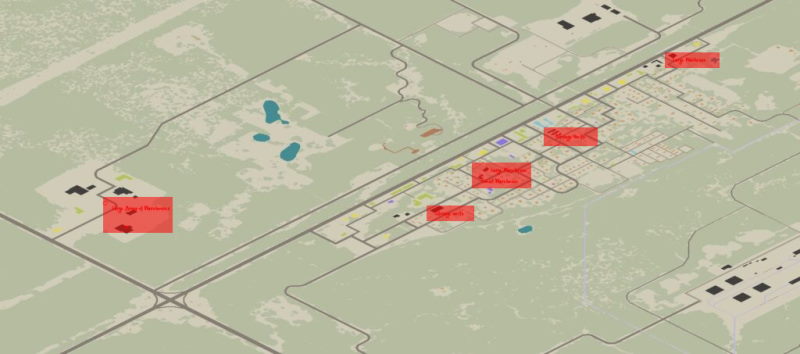 In Muldraugh, you will find many warehouses in a straight line, so it increases your chances to stumble upon a generator. In many cases, you can spot small generators in shops, which are also a good source of power in the game. Apart from multiple warehouses, there are two storage facilities in Muldraugh where you can spot vacant generators.
Riverside Generator Locations
Although the chances of finding generators near Riverside are low, but if this is the nearest place to your base, it's worth a try. In Riverside, there is a small industrial area where you have some chances to find a working generator in the game. If you dont find any generators here, dont lose hope as sometimes you will find generators near riverbank as well.
Louisville Generator Locations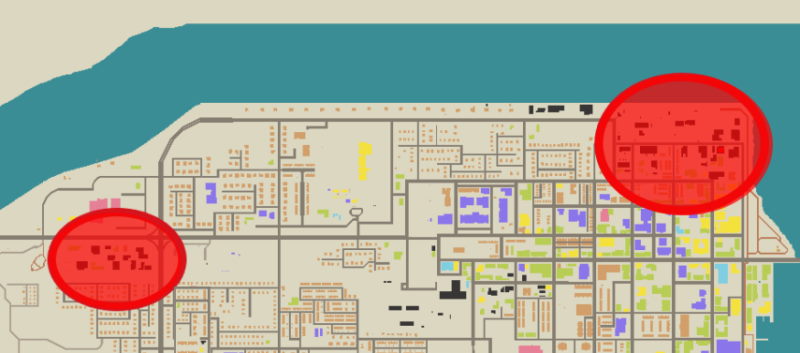 Louisville has two groups of warehouses where the chances of finding working generators are pretty high. Also, these places are very safe to search for as well. Just go to the riverbank areas in the city, and you will find multiple storage and warehouse where you can spot some generators.
Project Zomboid Generator Noise Range
Generators are very complicated in the game, as if you dont use them, your character will die without energy. But if you run a generator, it will create noise and will attract zombies for sure.
Since there are multiple types of generators available in the game, their noise level is also different and varies from generator to generator. But if you need a rough idea of Project Zomboid Generator Noise Range, then they can be heard from 20 tiles and 5 floors above. This means if you plan to run a generator on a school building, zombies will hear it.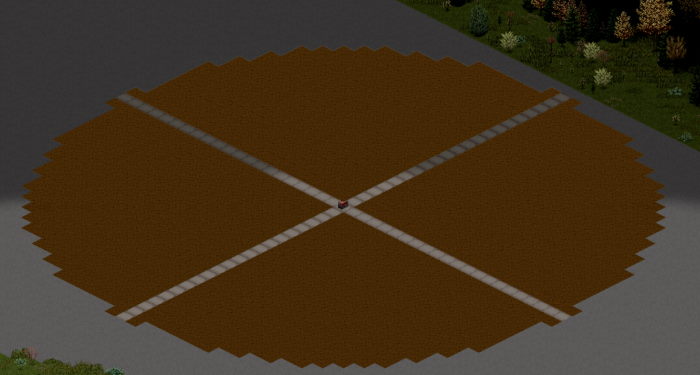 If you want to safeguard your generator from zombies, you can build a 1×1 room without a roof which can dampen the sound a lot. Make sure not to cover the space, and the generator needs to emit fumes in the open air which can be poisonous to your character's health.
If you really need to safeguard your generator, then try to run it near a riverbank, as water will dampen the sound. If you can build a small 1×1 room, it will be very quiet then.
Project Zomboid Generator Consumptions
Just finding and setting up a generator is not the end of the story. A generator needs fuel to run, and also, there are certain limitations of generators, such that they cannot generate infinite electricity.
Usually, a generator can hold about 12.5L of fuel max. With minimum consumption of 1.5L per day, you can use this generator for 8 days without refueling. But this is only when you have minimum appliances to run. In case you have heavy appliances such as a fridge, then the consumption will increase.
You may also check out this mini-guide from a Reddit user which beautifully explains generator consumption and how you can full advantage of it.
Conclusion
Project Zombied is a fantastic game, and challenges like this will definitely keep your gamer blood boiling for more. The above guide will help you to find generators in the game and will also guide you with their noise range and consumption. After all, you need to have access to multiple generators if you plan your character to survive and thrive in the game.