Project Zomboid is an open-world isometric survival horror video game. It was initially launched in 2013 and was developed and published by The Indie Stone. The game is set in a post-apocalyptic, zombie-infested world where the player is challenged to survive for as long as possible before dying. You can play Project Zomboid on Microsoft Windows, Macintosh operating systems, and Linux.
However, the game has both Single Player and Multiplayer availability. But, it is hard to play multiplayer. Each player who wants to play Project Zomboid as a multiplayer needs to do a few things as pre-requisites. Alongside, Some players are looking for some pathway to play multiplayer in the same game. So, keeping in mind that concern below, we are sharing a guide to help you.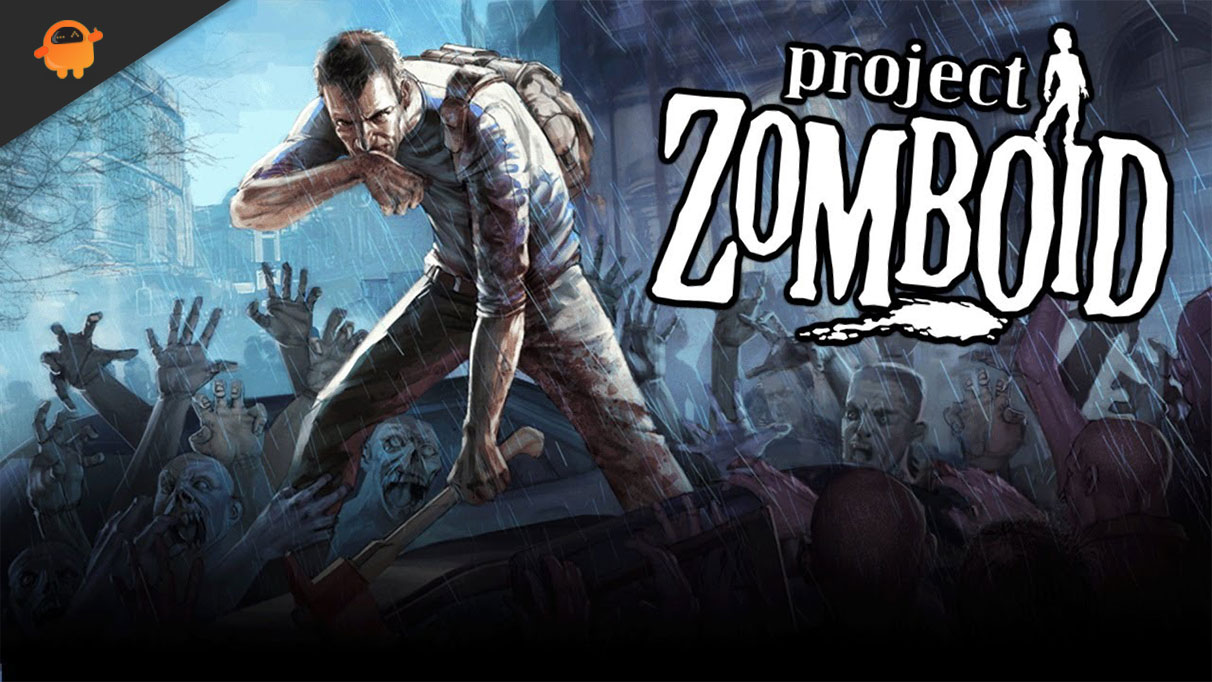 Everything You Need to Know About Project Zomboid Build 41 – Multiplayer Server
The popular survival Indie game Project Zomboid has had no multiplayer since its initial launch. But, later on, the developer announced a build 41 to test multiplayer availability on it. However, there are some more things that you need to know, such as maximum players limit, multiplayer joining procedure, and more. Initially, The game does not have any multiplayer availability; since its launch, it has run over solo-player gaming.
But, As time passed, the developers started expanding the game. Among them, Multiplayer availability is the major update to the game. Developers released a build 41 in December 2021 so that players can play Project Zomboid with their friends. After announcing build 41, the multiplayer feature allows only 32 players to play. Later, the same limit increased to 100 players. However, the developer said it might be a shaky performance if that number of players play.
Pre-Requisites For Playing in Multiplayer
Project Zomboid has a multiplayer server, but there are some pre-requisites that you should know before doing the further procedure. In there are two things that you are required to do. One is to join the multiplayer server. Or, either host the server if your PC Permits that action. So, below we are sharing both the things to understand clearly.
How to Join Project Zomboid Build 41 Multiplayer Server?
With this procedure, players need to join an existing hosted server. To do so, you need to open the game and proceed with on-screen instructions. To ease you more, below, we are sharing some instructions to join the multiplayer server.
Note: if you are using a Steam client then make sure you can only connect to Steam servers. For joining a LAN or WAN server, you need the Public IP in the right column.
Firstly, Open Project Zomboid on your PC.
Then, Head to your main menu and Choose the Join option.
Following this, A new window will open on your desktop.
Now, You will see two tabs – Favourites and Internet.
Next, Click on the latter option.
Then, All the available servers list will appear.
Click on the server you want to connect to.
Now, Enter a username and password for it.
That's it; You will shortly join Project Zomboid Multiplayer Server.
Moreover, While entering the username and password make sure that no one else using the user's username. Also, Use a generic password to make it easier to log in several times. So, In such a way you will join a dedicated multiplayer server where you can experience the game with your friends.
How to Host Project Zomboid Build 41 Multiplayer Server?
If your PC system permits then you can even host your own server for playing Project Zomboid as multiplayer. Luckily, You can host this server for free from the same main menu. But, As joining the multiplayer server, hosting also requires a few instructions to do it wisely. So, below are some instructions to successfully host a server for playing as multiplayer in Project Zomboid.
Note: Here, You have numerous settings to customize for multiplayer servers. However, it depends on your gaming experience and how much customization you exactly need.
Simply Launch Project Zomboid on your device.
Navigate to the main menu page.
Then, click on host a server.
Choose the name for your server and RAM you want to assign.
Now, click on manage settings next to the server name.
Then, Manage server settings if any are required.
Next, Click on Start Server.
That's it; You have successfully hosted a Multiplayer server for Project Zomboid.
Furthermore, With these instructions, you can join a server or host. It depends on you what exactly you prefer. However, Project Zomboid has a 24×7 help page you can enter through the chat option. You will get a dedicated link like a discord server where you will get real-time tips for joining, hosting, and other relevant things relating to Project Zomboid.
Wrapping Up
Conclusively, Project Zomboid now has a multiplayer server which means you can play with your friends. However, It's upto you whether joining a server is better for you or hosting one. To ease, we have given instructions for both of them. Even though, if any Project Zomboid player has doubt then ask your all queries in the below stated comment box.