WhatsApp is an integral part of our lives these days, and it is hard for us to lose messages and media that we receive on it, right? Some messages are special, some important, and some that we just want to keep. This is why the app comes with facilities like backup and restore. This way we can save our messages and media on different accounts so that even if we lose those messages and media, we can get them back. Backup and restore is a part of a person who is using WhatsApp.
Whenever you switch to a new device, lose some messages, or just delete a few, whatever may be the case, the only thing to rescue is restoring messages on WhatsApp. In the process to restore WhatsApp messages, backup plays an important role. It is easier to restore WhatsApp messages from backups, and you don't need to worry about losing them. Though you must remember that ways to retrieve messages on Android and iPhone are different. Today, we will be talking about how to do it on the iPhone. Keep reading to know more: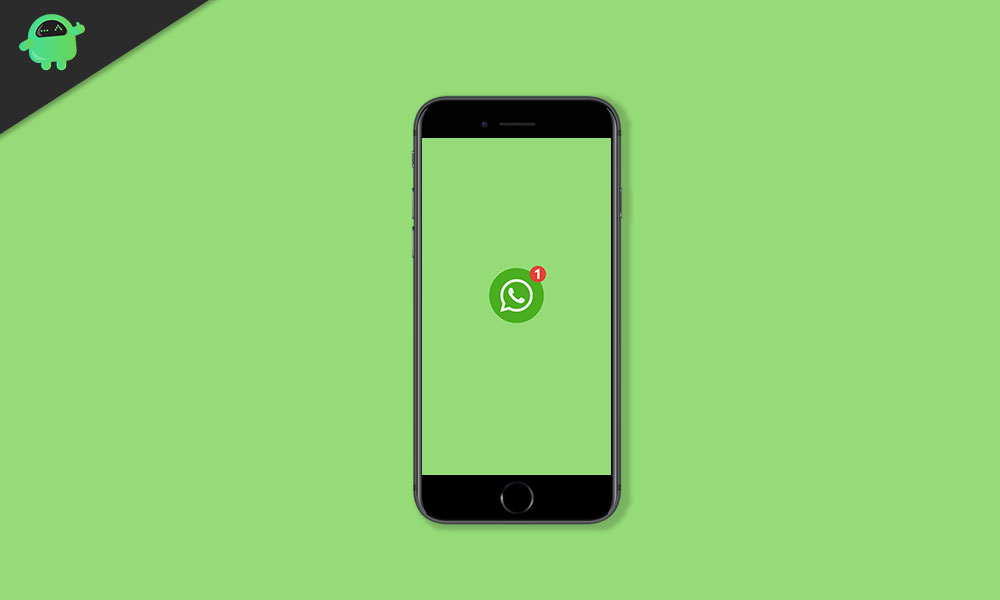 [lwptoc min="3″ numeration="decimalnested"]
How to Restore WhatsApp Messages on iPhone
Solution 1: Restoring messages via iCloud
iCloud is the place where our WhatsApp backup is created so that we can retrieve it later, using the same account. WhatsApp takes automatic backup once you enable Auto Backup and choose the frequency. However, if you want to do it manually, then it is easy to do as well. Just go to WhatsApp > Settings > Chats > Chat Backup > Back Up Now.
The process of restoring messages from iCloud is also simple. Just follow the steps below to do so:
Step 1: First and foremost, before restoring, you must have a backup on iCloud. You can verify this by going into WhatsApp > Settings > Chats > Chat Backup.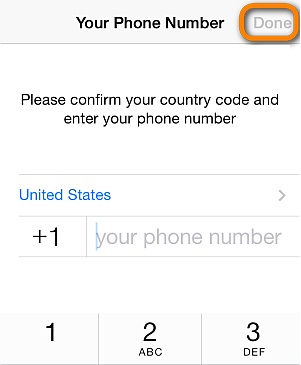 Step 2: Now, uninstall and reinstall WhatsApp to restore messages.
Step 3: Sign up on WhatsApp using the number you backed up chats with.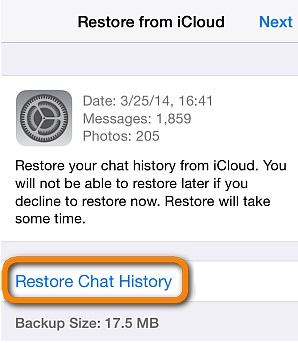 Step 4: After your sign-in is complete, you will get an option to restore chats from iCloud. Just tap on Restore Chat History, to do so.
Solution 2: Restore From iTunes Backup
You can also store your WhatsApp messages on iTunes. To backup messages, follow the procedure:
Step 1: Open iTunes and connect your device to the PC.
Step 2: Click on the Summary tab, once your iPhone is connected to the PC.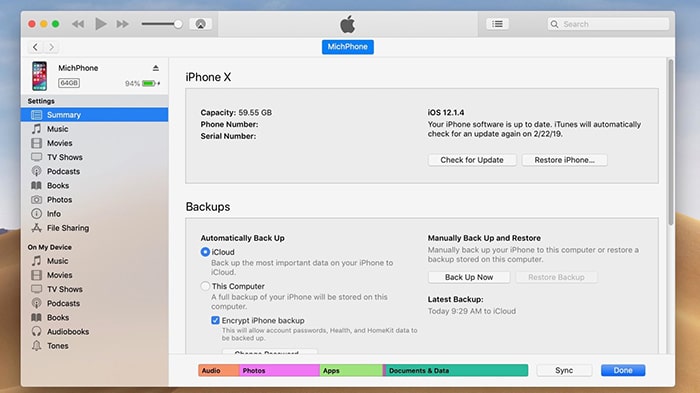 Step 3: To take a backup, click on the Backups section, and choose the device. Make sure to untick the iPhone Backup.
Step 4: Finally, tap on Back Up Now.
How To Restore WhatsApp Messages From iTunes
Once the backup is done, you can restore WhatsApp messages from iTunes with ease. However, you will need an additional app to do so.
Step 1: You need an app called iTransor for your computer. Now, by entering the app, you can select Restore Backup to Device.
Step 2: You can select the WhatsApp backup to restore. After that, tap on Next.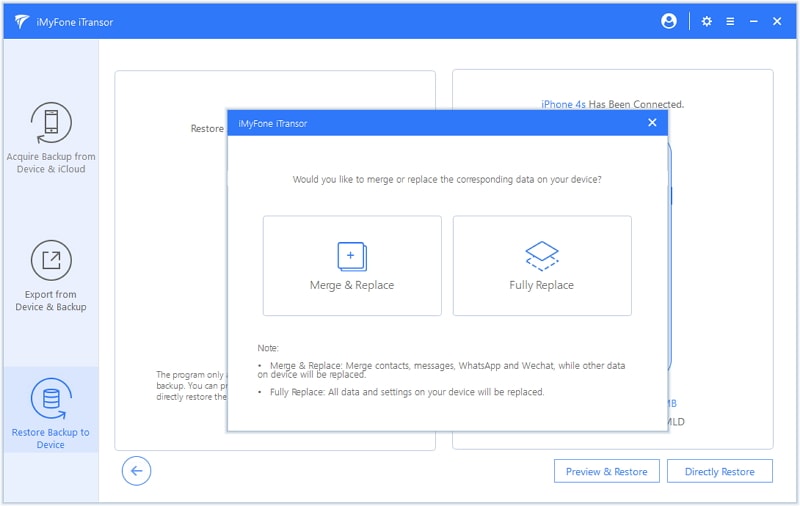 Step 3: You then get two options to restore messages. Restore Full Backup or Restore Partial Backup. Select on Restore Partial for messages.
Step 4: Next, decide if you want to merge the data or replace the existing one. Tap on Restore to finish the steps.
These methods are tried and tested by us, and we hope that they will work for you. If you face any issue, then let us know by writing in the comment section; we'd be happy to help.