Roku OS is a very simple operating system. Easy navigation, four quick launch buttons on the remote, and direct access to the most common functions are among its strengths. The process of adding another Roku player to your collection is incredibly simple if you already have an account setup. You should be able to set up the new player within five minutes, and the old one should look identical.
The new Roku Express 4K+ is proof that, over time, technology has become more and more affordable. But, things were not going well for the Roku Express 4K/4K+ users as they regularly face a different types of issues while using this device.
Recently some users reported that the Roku Express 4K/4K plus is no sound issue. Therefore, when our team investigates about this, we have found some potential causes and their fixes to this issue. So, if you are also facing the no sound issue with your Roku device, make sure to perform these fixes.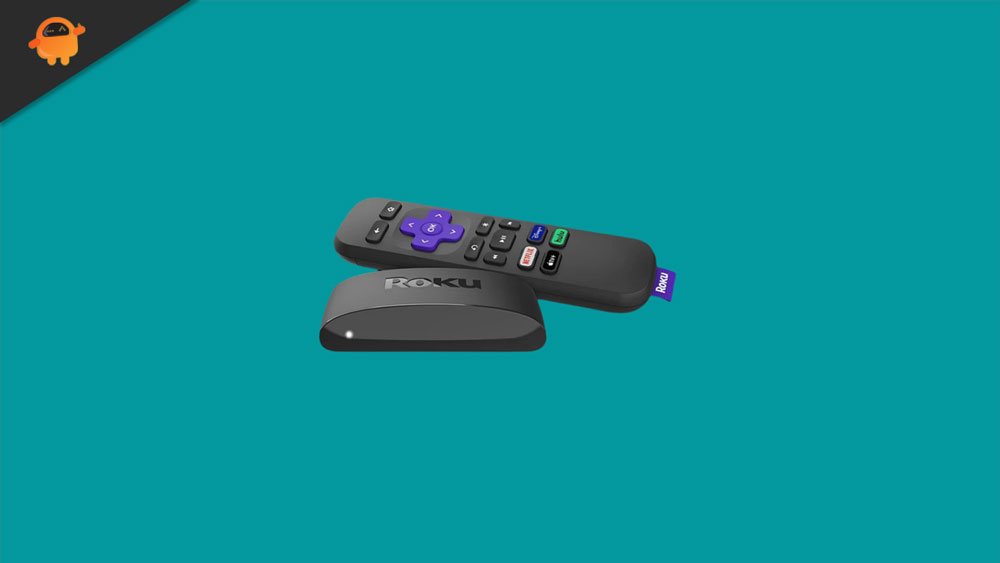 How To Fix Roku Express 4K/4K+ No Sound?
Here are some troubleshooting fixes to resolve the Roku 4K/4K+ no sound issue. Therefore, make sure to read and apply the fixes exactly as we mentioned below.
Fix 1: Plug-In/Out Your Roku Express 4K/4K+
Initially, the best option to fix the Roku Express 4K/4K+ no sound issue is to plug-In/Out your Roku device from your TV as there might be possible that this issue may occur due to some random bugs or glitches which prevent your device to function properly on your TV. This will only be fixed when you plug in and out of your device as it breaks the working state of your device and gives it a fresh new start to function properly. Therefore, you must do it and check if it helps.
Fix 2: Restart Your Device
If you are still facing the issue, we suggest you reboot your device as it will help you resolve this type of error. Therefore, you must try rebooting your device as it has the potential to resolve this kind of issue. Moreover, many users there have reported that they successfully fixed this error just by rebooting their device. So, you must also try this out and check if it helps.
Fix 3: Check Your Sound System
Did you check if your sound system is working properly or not? There are possible chances that you may face this issue just because your sound system is not working properly. So, we suggest you to check if your sound system has any type of issues.
To check if it is working properly or not, try reconnecting it several times; if nothing gets changed, then make sure to try it to connect to any different device and check if it is working on a different device or not.
Fix 4: Update Your Device OS
You should check if your device is updated with the latest OS if you haven't already done so. Check if the issue has been resolved and make sure the update is updated as soon as possible. Many Roku Express 4K/4K+ users have already reported that the sound issue on your TV has been resolved, however, just by updating their system OS.
Fix 5: Make Sure The Firmware OS is Updated
Did you check if your Roku device firmware is updated or not? Well, possibly, chances are there that your Roku Express 4K/4K+ doesn't have updated the firmware OS, this type of issue is common. However, many users there have reported that they successfully fixed this error whenever they updated their Roku device firmware. Therefore, try this and check if it helps.
Fix 6: Check The HDMI Cable
Have you checked if the HDMI cable you are using is functioning properly? In some cases, a faulty HDMI cable can also lead to this issue; therefore, you must make sure to check the HDMI cable thoroughly for any type of damage or cut. Once it has been replaced, make sure to retest the HDMI connection. If the no sound problem still exists, repeat the steps above.
Fix 7: Verify If The Content Has Any Issue
Did you check if the program that you are watching has some issues? The possibilities are there that the problem is with the content you are watching.
Therefore, make sure to play the same content on a different device using Roku Express 4K/4K+. After that, if you find that the issue is not occurring, then this means that the issue is with your device, not the content.
Fix 8: Check The Servers
It's possible the Roku servers are down for maintenance; even if the Roku Express 4K/4K+ app is connected and active, you can't avoid the servers' malfunctions. You can, however, determine whether this server error affects just you or everyone by using the DownDetector.
There is an error page in DownDetector that lists the users who have experienced the same error in the last 24 hours. As long as there hasn't been an update, we can wait for others to report it in order to find out whether others have encountered the same issue.
You can also follow them on Twitter to stay up to date with Roku news. In addition, if a problem arises with the server, you will be notified as soon as possible on Twitter.
Fix 9: Reset Your Apps
Are you still having trouble? No worries! It's still possible for this problem to be resolved. The Roku channels app can simply be installed again by resetting your TV. By doing so, you will be able to fix the no sound problem. Therefore, you must try it and see if it works.
Fix 10: Contact Roku Official
Are you sure you've tried all the solutions outlined here? Contact Roku's officials if the issue is not resolved since only they can help. However, the developer may be responsible for fixing the issue. Contact them if there is a problem in that case. They can assist you.
So, that's all on how to fix the Roku Express 4K/4K+ with no sound issue. We hope this guide was helpful. Please let us know if you have any doubts by commenting below.