Samsung Galaxy S23 is the company's latest and most powerful flagship smartphone series. The devices have a great display, high-performance chipset, and an impressive set of cameras. While Samsung has done a pretty gob at improving the rear cameras since the last year's Galaxy S22, that does not seem to be the case with the selfie camera. Many users are struggling to take a good selfie with their Galaxy S23 series. We are not just talking about the vanilla Galaxy S23, even the Plus and Ultra models are reportedly taking bad selfies.
Many Samsung Galaxy S23 users have reported that the photos taken with the front camera are oversaturated, blurred, or washed out. A user on Samsung Community wrote that the photos taken with the front camera on Snapchat are pretty bad compared to the last year's Galaxy S22 Ultra. The problem is not just with the default camera app, even third-party apps like Snapchat and WhatsApp are affected.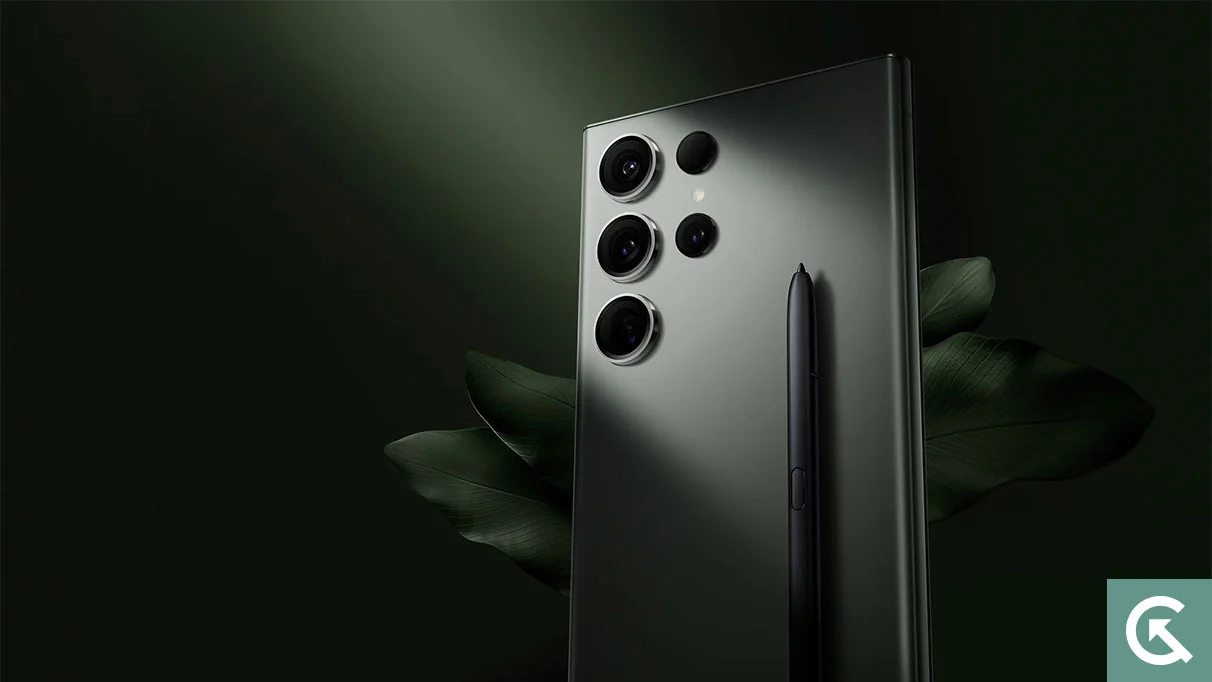 "S23 Ultra Front Facing Camera Blurry on WhatsApp calls, but fine for anything else. Like if I go to take a photo or video in WhatsApp its not Blurry front or back. Then when I answer a video chat it's Blurry on the front facing and not the back.", a user wrote on Samsung Community.
"Has anyone else been experiencing oversaturation when using the selfie camera? I just got the Galaxy S23 ultra and wish I could tone it down.", another user wrote on Samsung Community.
Unfortunately, Samsung is yet to acknowledge the poor front camera quality issue on the Galaxy S23, S23+, and S23 Ultra. However, since, dozens of Samsung S23 owners have reported a similar issue to the official community, it should not take too long for the problem to reach Samsung's officials. Once they acknowledge the problem, we can be pretty sure that a fix will arrive soon in the form of a software update.
However, there exist several workarounds that could potentially fix (or at least improve) the front camera quality of your Samsung Galaxy S23. So, while you wait for an official fix, why not give them a try? Go ahead, try them, and do let us know how much improvement you notice after trying the solutions.
Samsung Galaxy S23 Series: Camera Overview
Samsung Galaxy S-series is the flagship smartphone series from the South Korean giant. With every new generation, they get better, especially the cameras. The Galaxy S23 Ultra has got praised so much among the tech community for its superior rear camera quality and astonishing zoom capability. The performance has also taken a leap from the last generation.
Samsung Galaxy S23 and S23+: The regular and plus models have a triple camera setup on the rear side. It includes a 50MP primary camera with optical image stabilization (OIS), a 10MP telephoto shooter with OIS and 3x optical zoom, and a 12MP ultrawide lens with a 120-degree field of view. The rear cameras can take up to 8K videos at 24/30fps. On the front, we have a 12MP punch-hole style selfie camera that can take 4K videos at 30/60fps.
Samsung Galaxy S23 Ultra: The Ultra model is highlighted by a 200MP primary camera sensor with laser autofocus and OIS. It is further joined with the same 10MP telephoto lens and a 12MP ultrawide lens that you see in Galaxy S22. Additionally, the Galaxy S23 Ultra has a 10MP periscope telephoto lens with OIS and 10x optical zoom. You get the same 12MP selfie camera on the Ultra model as well. For comparison, the Galaxy S22 Ultra has a 40MP selfie camera.
Samsung Galaxy S23 Series Poor Front Camera Quality Issue, How to Fix?
If you are struggling to take a good selfie with your Galaxy S23, try these solutions to improve the front camera quality.
Solution 1: Update Your Phone
Samsung regularly releases new software updates to their phones. Generally, it contains device stability improvements, fixes to security issues, and bug fixing. The software rollout speed is much quicker for newly released high-end phones. Samsung may have included a fix for the front camera quality issues in the latest update. You should therefore update your phone.
Here's how to update your Samsung phone:
Open the "Settings" app on your phone.
Scroll down to "Software update" and tap on it.
Tap on "Download and install". Your Samsung phone will now look for new updates.
If a new update is available, download and install it.
It's recommended to connect to Wi-Fi to download the update as the package size could be large. After you've updated your phone, launch the camera app and check if the front camera quality has improved.
Solution 2: Use a Third-Party Camera App
There could be an issue with the default Camera app on your Samsung Galaxy S23. Probably, the app is not optimizing the images or can't take full advantage of the selfie camera. When such things happen, you can try using a third-party app. Some best camera apps for your Samsung phone include Adobe Lightroom, Camera FV-5, Cymera, and Filmic Pro. To use some of these, you will need to spend some money.
Solution 3: Clean the Camera
Most of us do not have the habit of regularly cleaning our phones. If you travel frequently, there's a good of dust or debris accumulation in many areas on your phone. Take a soft cloth and gently clean the front camera and the areas around it. Now, take a photo and do let us know if the quality has improved.
Solution 4: Remove the Screen Protector
A low-quality screen protector is one of the common reasons for a poor front camera quality issue. Make sure you are using a high-quality screen protector. The more clear the screen protector is, the better will be the photos. Not just better photos, a good screen protector is also good for your eyes.
So, if you know that the screen protector applied to your Samsung phone is not good, remove it. If you have not done it before, go to a repair shop to get the screen protector removed to avoid any damage to the screen.
Solution 5: Factory Reset Your Samsung Galaxy
If you are still getting bad photos or videos from the selfie camera on your Samsung phone, try factory resetting the device as the last resort. Please note that factory resetting will remove all data from your phone including installed apps, photos, videos, documents, etc. So, before going ahead, take a complete backup of your phone to avoid any data loss.
Follow these steps to factory reset your Samsung phone:
Open the "Settings" app.
Scroll down to "General management" and tap on it.\
Tap on "Reset".
Click "Reset" and then tap on "Factory data reset".
Click the "Reset" button and confirm your lock screen (if prompted).
Now, tap on "Delete all".
It may take a couple of minutes for the factory resetting process to complete. Once it is done, you will have to set up your device.
Final Thoughts
What do you expect from a flagship phone like Samsung Galaxy S23, Galaxy S23, or Galaxy S23 Ultra? High-quality cameras and good performance. But, you can't take a good selfie from these high-end phones, it could be frustrating as you're not getting the value of paying a hefty price. But, you don't have to worry much. We hope the front camera quality has improved after you've tried these solutions. However, if the problem persists, you can always contact Samsung support.