The Samsung Galaxy S23 series device bootloader runs when the device turns on, which decides whether to load the recovery mode or load Android OS. It includes many boot files that help your device to boot as smoothly or faster. In this guide, we will show you how you can unlock the bootloader on your Samsung Galaxy S23/S23 Plus/S23 Ultra device.
Suppose you are tired of using the old stock UI or recovery and want new customization or flashing custom firmware. In that case, you need to unlock the bootloader, which will help you download recovery or custom firmware. Without bootloader unlocking, you can't proceed to the next step. Also, note that unlocking the bootloader might dismiss the warranty if available.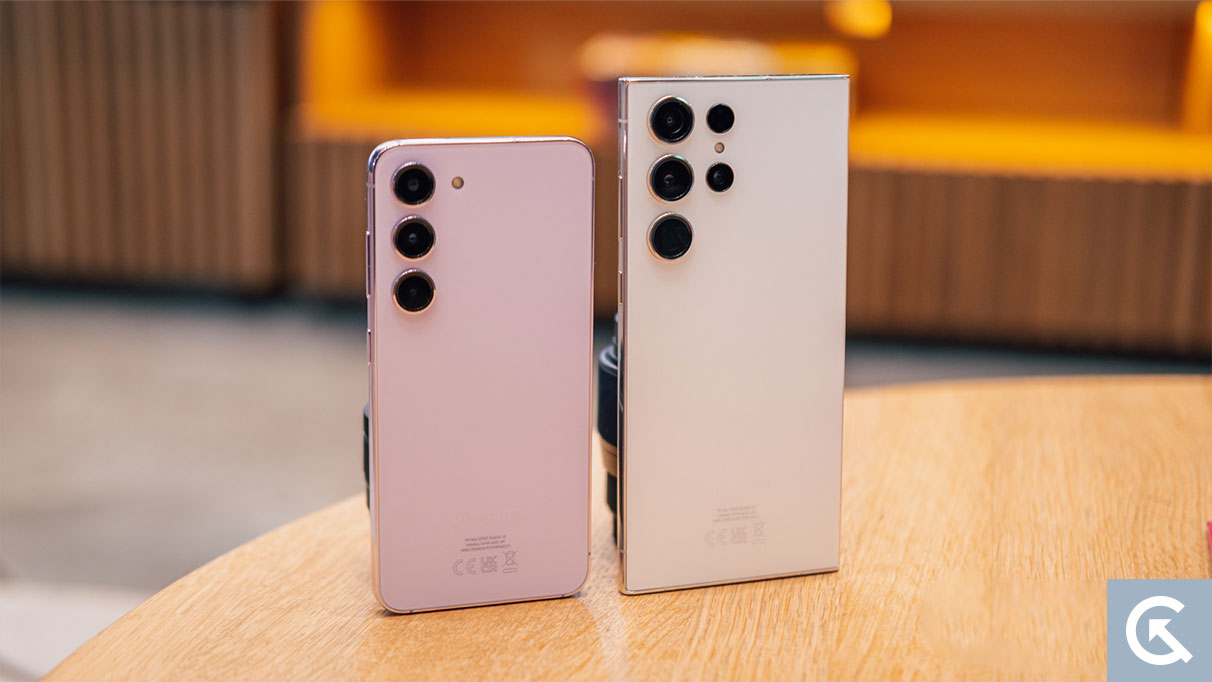 What is Bootloader?
A bootloader is a program that loads and starts with the boot process of an operating system. It is responsible for initializing and testing the hardware components and loading the operating system or application software.
On a Samsung Galaxy S23 series, unlocking the bootloader is allowing the device to download and install custom software, such as rooting the device or installing a custom ROM or firmware. It's worth mentioning that the device bootloader can be found on the operating system running devices or gadgets such as smartphones, tablets, PCs, etc.
What is Bootloader Unlock?
A Bootloader is usually disabled or locked due to some privacy security policy on an Android device. As Android OS is an open-source platform and it allows one to do anything, that is why do smartphone OEMs always stick to their skin and OS version, which was specially developed for their device models. That's why most OEMs don't provide an unlocked bootloader out-of-the-box.
Unlocking the bootloader on the device allows users access to the Android device system towards its unlimited ways for customization and additional features. However, users can quickly access the custom recovery files, root access, third-party modules or software, custom firmware, and more after unlocking the bootloader. So, it's necessary to unlock the bootloader on the Samsung Galaxy S23 series if you want to flash custom files.
Benefits of Unlocking Bootloader
Access to Flash Custom ROMs.
Download and Install Custom Recovery (TWRP).
Install Different Root access.
Deficit of Unlocking Bootloader
The process may void the phone warranty if applicable.
It might affect your performance on your phone.
Your phone might also lose the data which is available on your phone.
It might affect the security of your smartphone.
Handset privacy may get affected.
Steps to Unlock Bootloader on Samsung S23, S23+, and S23 Ultra
If you want to unlock the bootloader on your Galaxy S23/S23 Plus/S23 Ultra device and you don't know how to unlock the bootloader, don't worry. You can unlock the bootloader on your Galaxy S23 series by following the below steps.
Additionally, the below process will erase all of the data, be sure to backup any important files and media beforehand. GetDroidTips and its members won't be responsible if any issues appear after unlocking the bootloader. So, before proceeding, think carefully about unlocking the bootloader. So, let's start with the steps below that show how you can unlock the bootloader on your device.
Step 1: Enable Developer Option on Galaxy S23/S23 Plus/ S23 Ultra
Open the Settings app on your Galaxy device.
Choose About > Software Information.
Now tap on Build Number 7 times to enable the developer option.
You'll get a message "You're now a developer."
Now Developer option has been enabled.
Step 2: Enable OEM Unlock on Galaxy S23/S23 Plus/ S23 Ultra
Go to the Settings app again on your device.
Navigate to the Developer option.
Enable the toggle next to OEM Unlocking.
Tap YES to turn on the confirmation dialog box.
Step 3: Boot Your Galaxy S23/S23 Plus/ S23 Ultra to Download Mode
Power off your Galaxy device.
Press and hold Volume Up + Volume Down simultaneously and connect your device to the PC via a USB Cable.
You can see the warning message on your device and release the pressed keys.
Finally, press the Volume Up key once, and you will be booted into Download Mode.
Step 4: Unlock Bootloader on Galaxy S23/S23 Plus/ S23 Ultra
As of now, your phone will be booted into Download Mode.
Now, press and hold the Volume Up key for a few seconds.
This will head to Unlock mode.
Here, you'll get a confirmation whether you are sure to proceed.
Use the Volume Up button to reply to the confirmation.
This will erase all the data on your device and unlock the bootloader.
Once completed, your device will automatically boot up to the OS.
Step 5: Bypass Vault Keeper on Galaxy S23/S23 Plus/S23 Ultra
You must notify the Vault Keeper that you unlocked the device bootloader.
So, connect your phone to the internet connection.
Here, go to settings and enable the Developer option, as mentioned at the start.
Make sure to check that OEM unlocking toggle is enabled.
That's it. These methods were to unlock the bootloader on your Samsung Galaxy S23/S23 Plus/ S23 Ultra device. If you have any other queries related to the unlock bootloader, let us know in the comment section. We will try to answer the questions as soon as possible.