These days security has become very difficult to manage. Online accounts are getting hacked, people are getting infected by malware, viruses, and whatnot. And recently we have seen a lot of cases in which Twitter accounts of many renowned personalities are being hacked and their personal data are being posted online. Follow the below article in which we have discussed a number of ways with which you can secure your Twitter account.
The below ways and methods are officially instructed by Twitter itself so that we can be 100% sure that our account is safe. Follow them carefully and secure your Twitter account right now.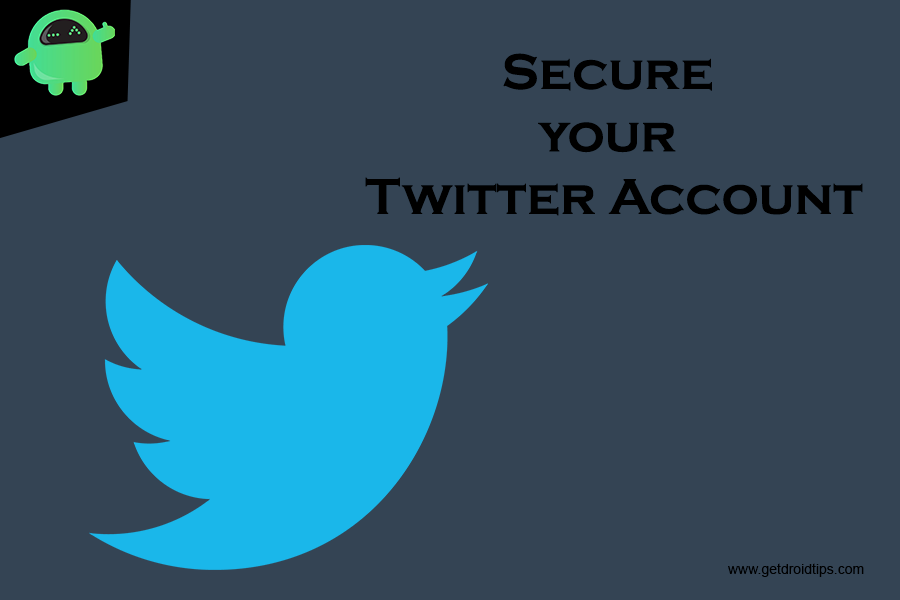 How to Secure your Twitter Account?
Follow the below practices to secure it:
Use a strong password that you don't reuse on other websites.
Use login verification.
Be cautious of suspicious links and always make sure you're on twitter.com before you enter your login information.
Never give your username and password out to third parties, especially those promising to get you, followers, make you money, or verify you.
Make sure your computer software, including your browser, is up-to-date with the most recent upgrades and anti-virus software.
Precautions while Password Setup
Do create a password at least 10 characters long. Longer is better.
Do use a mix of uppercase, lowercase, numbers, and symbols.
Do use a different password for each website you visit.
Do keep your password in a safe place. Consider using password management software to store all of your login information securely.
Do not use personal information in your password such as phone numbers, birthdays, etc.
Do not use common dictionary words such as "password", "iloveyou", etc.
Do not use sequences such as "abcd1234", or keyboard sequences like "qwerty".
Do not reuse passwords across websites. Your Twitter account password should be unique to Twitter.
Always Use login verification
Other than the regular password, you should use the login verification to give an extra layer of security for your account. Login verification is actually known as Two Factor Authentication(TFA), instead of relying on a password only, login verification introduces a second check to help make sure that you, and only you, can access your Twitter account. It may be your mobile number, email address or authentication application like Google Authenticator, Authy, etc. that can be used as your second-factor verification.
[googleplay url="https://play.google.com/store/apps/details?id=com.google.android.apps.authenticator2″]
[googleplay url="https://play.google.com/store/apps/details?id=com.authy.authy"]
[googleplay url="https://play.google.com/store/apps/details?id=com.azure.authenticator"]
Keep Checking for Phishing
Phishing is when someone tries to trick you into giving up your Twitter username, email address or phone number and password, usually so they can send out spam from your account.
Phishing websites will often look just like Twitter's login page, but will actually be a website that is not Twitter. Twitter domains will always have https://twitter.com/ as the base domain. Here are some examples of Twitter login pages:
Never give your username and password out to third parties
Never give your secret credentials to any third party companies seeking for a good amount of followers. And twitter will never ask you to provide your password via email, Direct Message, or reply. Never open an attachment or install any software from an email that claims to be from Twitter.
Keep your computer and browser up-to-date and virus-free
Keep your browser and operating system updated with the most current versions and patches—patches are often released to address particular security threats. Be sure to also scan your computer regularly for viruses, spyware, and adware.
If you're using a public computer, make sure you sign out of Twitter when you're done.