In this guide, we will show you how to send any unsupported file through WhatsApp. This instant messaging service has come along way since its inception. Such as been its rise that it has now become the go-to app for both personal and professional communication. Furthermore, the app keeps on getting blessed with new and useful features. During its initial days, you could only send a handful of media files, the rest all fell under the unsupported file category.
However, as of now, the Facebook-owned app has expanded its arsenal quire considerably. Be it the image (JPG, PNG & GIF), video (MP4, AVI), audio (mp3) document (PDF, DOC & DOCX), compressed (ZIP, RAR), or even the EXE files and BIN files, you could send all these files with ease. But even then, you might come across an unsupported file that WhatsApp is unable to handle. If that happens, then this guide will come in handy. Given here are the different methods to send any unsupported file through WhatsApp. Follow along.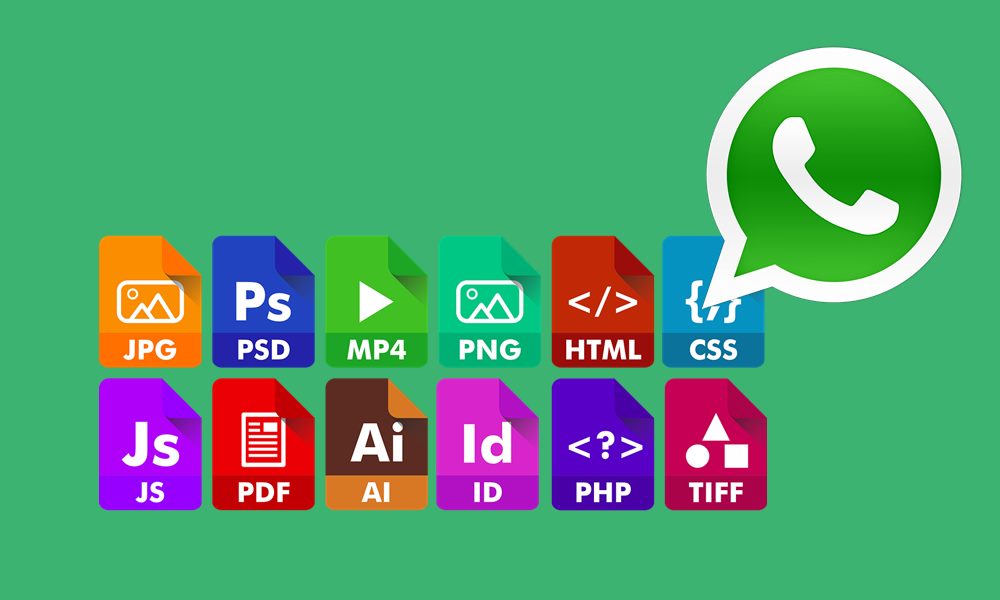 How to Send any Unsupported file through WhatsApp
Not only the steps to send unsupported files, but we will also show you how to deal with the file that exceeds the maximum allowed size. According to WhatsApp FAQ, you could send or forward a media file via WhatsApp only if it is 16 MB or less (across any platform). For documents, the maximum file size allowed is 100 MB.

So if you ever plan to send a file larger than the aforementioned size, then the native method wouldn't allow you to do so. However, with the workaround mentioned below, you could easily deal with this issue as well. So without further ado, let's check out the steps to send any unsupported file through WhatsApp.
Try sending the File as a Document
Before starting off with the other workarounds, you should try sending the file as a Document. Most of the formats that were earlier categorized as unsupported could now easily be sent as a Document in WhatsApp. Here is how it could be done:
To begin with, head over to the recipient's WhatsApp chat screen
Then tap on the Share icon and select Document from the menu.

Navigate to the desired file and hit the Send button in the confirmation dialog box.
More often than not this should do the job for you. As an example, I tried sending the ZIP, OS, TMP, and EXE file, and WhatsApp was able to send all these files with ease.
However, if it doesn't, then head over to the below section to send any unsupported file through WhatsApp.
Workaround to Send Unsupported Files via WhatsApp
If you come across any file that WhatsApp categorizes as unsupported, then you could easily bypass this restriction. Just change the file's extension to any of the supported formats and send it via WhatsApp. After this, notify the recipient to rename the file to its original extension. Here are the required instructions for the same.
Launch any file explorer app of your choice on your device.
Now browse to that file and select Rename. As an example, let's convert this file to an image.
Hence after the name of the file, put a 'full stop' and then the 'jpg' keyword.
Suppose, if the name of the file is magiskinit64, then change it to magiskinit64.jpg (see the attached image).
Once that is done, launch WhatsApp and send this file as a Document. Yes, you will have to send it as a Document and not as an Image.
When the receiver gets this file, tell them to rename the extension back to its original name.

That's it. These were the steps to send any unsupported file through WhatsApp. Let's now turn our attention to sending files larger than the designated file size.
Sending File that exceeds the Maximum Size Limit
As mentioned before, you could send media files up to 16MB and other documents with a size up to 100MB. What if your file exceeds this size limit? Well, you could then take the help of a cloud service such as Google Drive. Just upload that file to Google Drive, create a shareable link, and then send that link via WhatsApp. Here are the instructions for the same: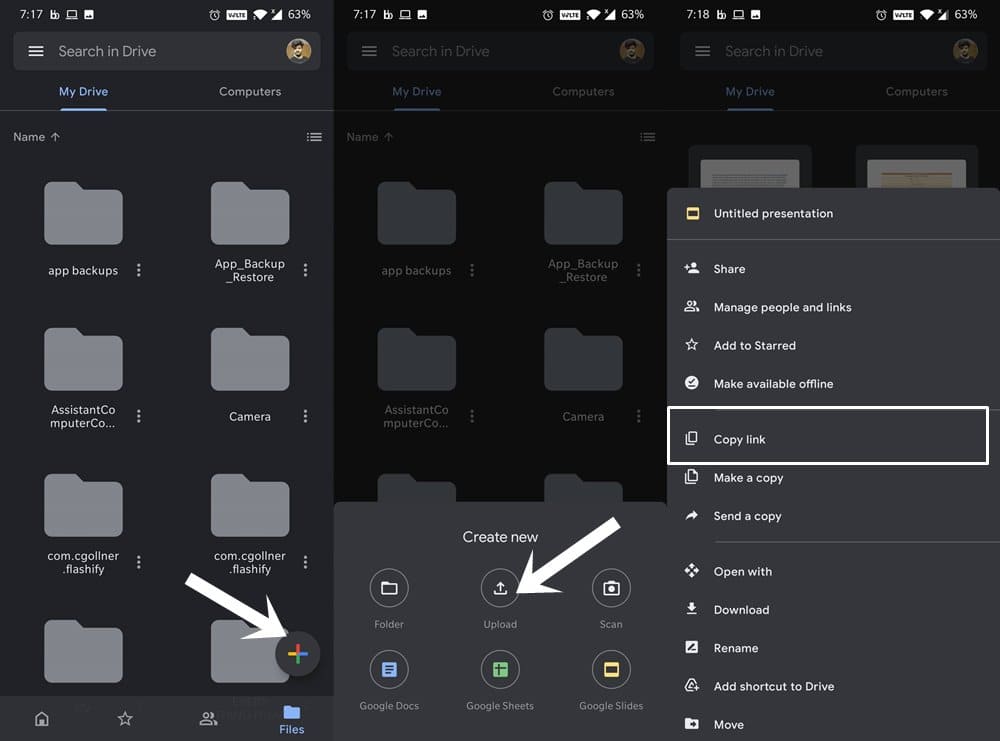 Launch the Google Drive app on your device.
Tap on the plus icon situated at the bottom right and select Upload from the menu.
Now navigate to the desired file and select it. The file will then be uploaded to Drive.
Select that file and then chose the Copy Link option.
The link will now be copied to the clipboard. Open WhatsApp and then send the link to the intended recipient.
That's it. With this, you will now be able to send any file over 100 MB as well.
So this was all from this guide on how to send any unsupported file through WhatsApp. Likewise, we have also listed out the steps to send any file that exceeds the app's maximum quota. If you have any queries concerning the aforementioned steps, do let us know in the comments section below. Rounding off, here are some iPhone Tips and Tricks, PC tips and tricks, and Android Tips and Tricks that you should check out as well.