WhatsApp by Meta (formerly Facebook) is one of the most popular instant messaging services worldwide. A million users are registered in this internet-based messaging service every day. Also, it is available across all major platforms like Android, iOS, Windows, and macOS. In recent times WhatsApp is playing a major role in exchanging not only messages but also photos, documents, contacts, audio, and not accepting payment from other users. Currently, users are facing a new error in WhatsApp where the app shows that your phone date is an inaccurate error. Such issues can be solved by a simple device reboot, but if not, we have listed down several troubleshooting methods which can fix the issue in no time.
In this error, the WhatsApp showing error Your Phone Date is inaccurate! Adjust your clock and try again! Even after your phone clock shows the current date and time. WhatsApp works in real-time and is connected with your Smartphone to exchange various types of messages. It seems like a technical glitch, but still, we don't have any official solution from WhatsApp. Follow the article below to see possible troubleshooting ways to fix this error on your phone.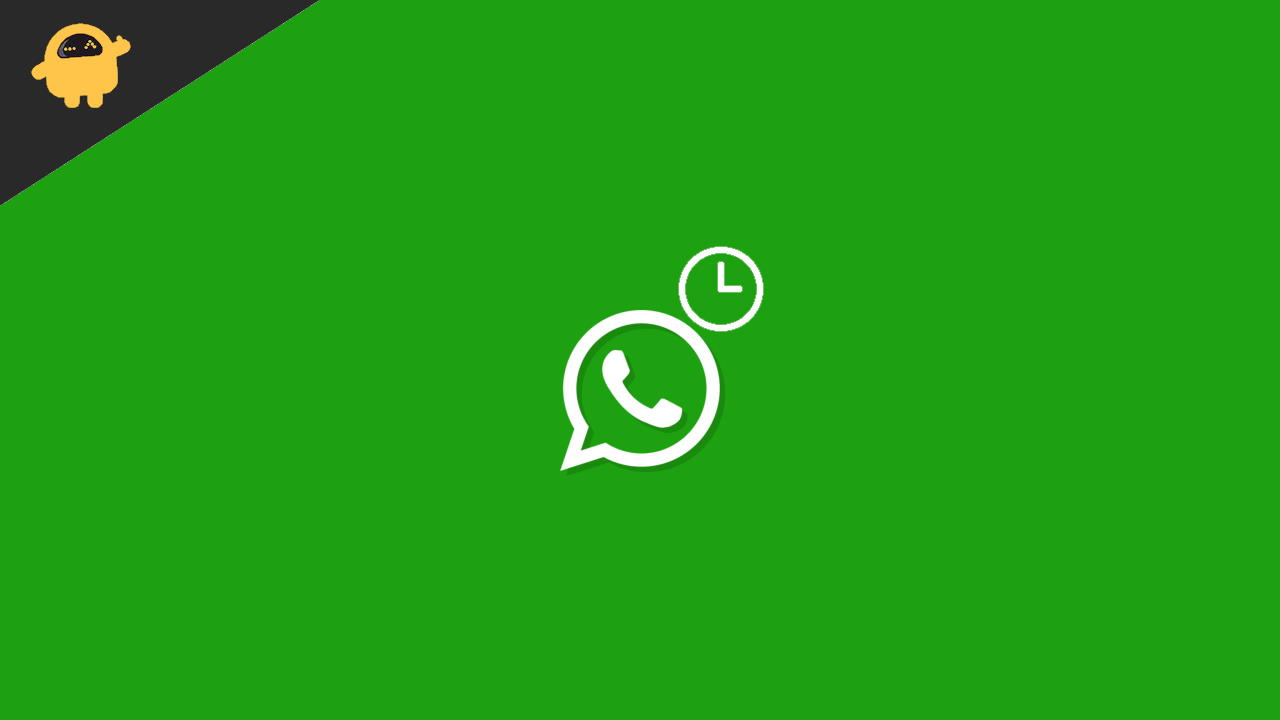 Fix: WhatsApp Your Phone Date Is Inaccurate Error
The reason behind the popularity of WhatsApp is the simple UI and reliability. Also, it is one of the common apps that available on every device. You can do multiple things with WhatsApp apart from sharing text messages like Payments, shopping, sharing status, or any media file, including Apps.
A regular update makes it more futuristic and a reason behind using the app in their daily life. However, it has a huge userbase, and sometimes it also has glitches that make it difficult to use the app from time to time. For example, the inaccurate time error is one of the major issues faced in the current time.
Fix 1: Set Device Time to Automatic
The first thing first, according to the error that says the inaccurate time, it means your device date and time do not match with the WhatsApp server date and time. You must notice that whenever we are sending any messages on WhatsApp, it also shows the date and time stamp below the message to get organized better. Sometimes accidentally, we turn off or modify the device time, which may be one reason behind the time error in WhatsApp.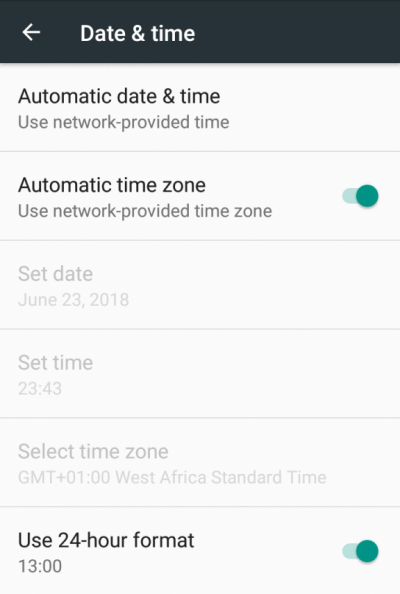 You can check and change the time to automatic from the various tab in the Time and Date option in your phone's Settings app like Set timezone automatically, Use location to set time, etc. It is applicable in both Smartphone OS (Android and iOS). After selecting the timezone to be automatic, restart the device and check again for the error by opening the WhatsApp.
Fix 2: Check for WhatsApp Update from the PlayStore to App Store
The next method is to check if any update is available in the App store of your devices. Sometimes the older version of an App creates issues. Also, we are so busy that we forget to check for updates on the apps installed on our devices. However, the Play Store can automatically check and download the update, but it won't work most of the time.
Launch the App Store or PlayStore on your Smartphone.

Search for WhatsApp on the search bar of the app.

Now check if any update is available, then it will show below the app.



Tap on an update to install it on your phone, and that's all. Now your app is updated to the latest version, then check if the issue is resolved or not.
Fix 3: Uninstall and Reinstall WhatsApp
If the issue is still not resolved yet, then reinstall the app again on your Smartphone, but before moving to the step, don't forget to take the backup on your device and cloud storage. It helps to restore your data without any data loss. We use Whatsapp in our daily life, and it's pretty difficult to save the data manually because it is hard to find them late.
Launch the App Store or PlayStore on your Smartphone.

Search for WhatsApp on the search bar of the app.

Now tap on Uninstall to remove WhatsApp from your device.


Restart the phone and open the App store again and search for WhatsApp.



After that, tap on install again, and after installing, open WhatsApp and set up it with your Contact Number.

The App will ask if you want to restore your data, tap on yes, and wait. It may take some time as it depends on the size of that data.

Check the issue is resolved by sending any messes to other users.
Fix 4: Check for Device Support
Recently WhatsApp announced that it is no longer available in old devices running on Android 4.2 or below, and for the iOS version, it is iOS 10.0 or below. If you are also using old devices, you might be facing such an issue, and it's time to upgrade the device.
There are some tricks around the internet to use WhatsApp on older devices, but such tricks are not so valuable in the long run, and you may encounter issues regularly. Many new devices are regularly launching for every price range with great features you can select according to your use.
Fix 5: Clear Data and Cache of WhatsApp
We always recommend you keep your phone clean for the cache. Chache makes the app fast, but the old cache only creates problems and technical glitches.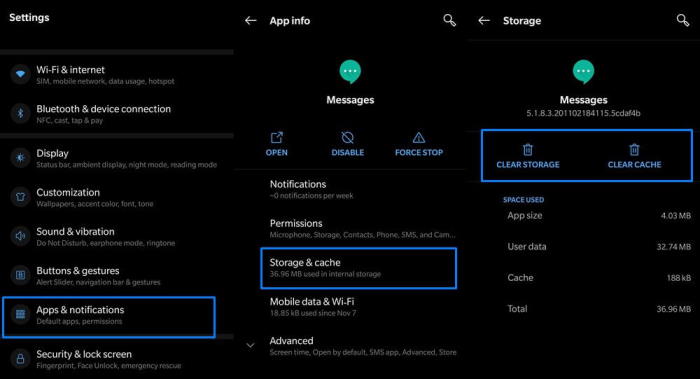 Go to the Settings app and then tap on Apps and notification.

Not search and tap for WhatsApp and select clear Data, and after the process is complete, tap on Clear cache.

It will clear space and make the app work glitch-free.

Open WhatsApp and wait till it restores the data from the cloud storage, and after that, you can use WhatsApp without any issue.
Conclusion
Here is some possible solution to resolve the issue of inaccurate date and time issue in WhatsApp. IN most cases, such issues are caused by the irregular times your device settings panel. So make sure to choose the time and timezone settings as per your region and give your device a reboot. Follow the above-listed troubleshooting ways to fix the problem. Let us know your pick on the issue and share your feedback in the comment section below.