WhatsApp backup stuck on my iPhone is a common issue with users owning iOS devices lately. Imagine trying to backup your important chats on Whatsapp and getting stuck at 0% or 99% while backing up your data. Sounds agitating, right? Well, that's the case with most users up until now. Whatsapp is important for all of us since we have a lot of conversations there. And its natural urge to want us to back up those messages for future use.
Today we will discuss the ten most efficient ways to overcome this issue of Whatsapp backup on your iOS device. So, if you are using an iPhone, you generally try to back up your iCloud account data. And iCloud being such a reliable platform, is not expected to come up with such irksome issues.
However, users have also filed many complaints about encountering the same issue with their iCloud. Therefore, without any further delay, let's look at the solutions to fix Whatsapp Backup stuck.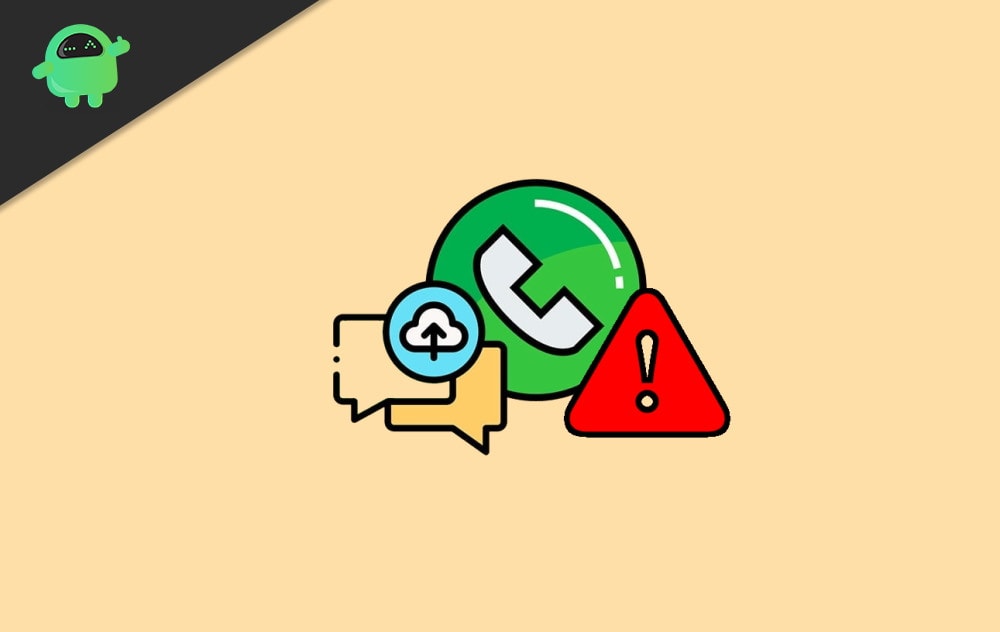 WhatsApp Backup Stuck on My iPhone | 10 Ways to Try
The WhatsApp backup can get stuck on your iPhone due to various issues. And finding the exact point in your case might take some time as well. So, here we will be highlighting the 10 most common and efficient fixes to this problem.
1. Check for iCloud Storage in your iPhone
As mentioned earlier, most iOS users try to back their data in their iCloud account the first time. So, before we dig into some serious fixes, it is recommended to check the most basic things that might cause such an issue. In this case, your first measure should be checking your iCloud storage on your device.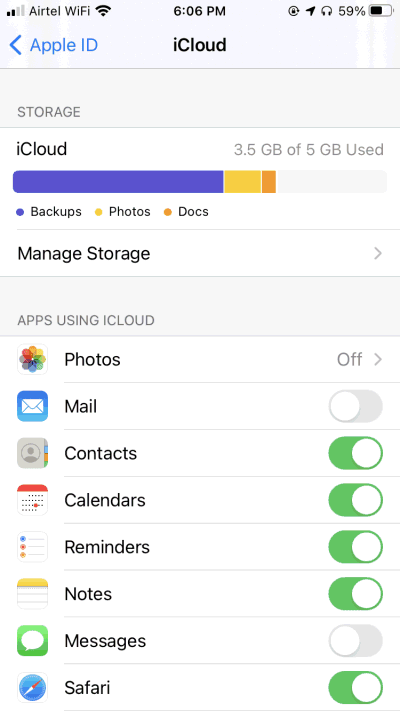 If you are somewhat short in storage, it might hinder the process of backing up your WhatsApp data. So, clear some storage by removing unnecessary or outdated stuff and check if that resolves the problem. And if it doesn't, move to the next methods.
2. Check your Network Connection
WhatsApp includes a large amount of data, and so the backup is also expected to take a longer time. For a successful backup on your iPhone, you will require a good and reliable internet connection. So, I would recommend you to connect to high-speed Wi-Fi if available.
Secondly, sometimes even the users end up overwriting their network settings by accident. So, in order to prevent that, you can reset your network connection on your iOS device. The following steps shall guide you in doing so:
Open your device settings.

Go to the 'General tab.

Click on the 'Reset' option.

And finally, click on the 'Reset Network Settings.
By doing so, you will correct your network settings from going wrong. And if you are lucky enough, this will probably solve your problem.
3. Make sure your WhatsApp backup is turned on
If the previous two solutions didn't work out, give a check to if your WhatsApp backup is turned on in iCloud or not.
If it is not enabled, it might create problems at the time of backup. So, to check this, follow the steps below:
Launch the device Setting
Click on your profile name.

Enable the iCloud option.

Scroll down at the bottom and again enable WhatsApp.
4. Try changing your WhatsApp Auto Backup Settings
This might be one of the common causes which most users do not actually realize. Most of the time, the frequency of our WhatsApp backup is set to daily. In such a case, WhatsApp might have to start a new backup before it has finished the earlier one. And that might cause your WhatsApp backup to stuck in the middle. To avoid such circumstances, simply change your WhatsApp auto backup settings, and you must be fine to go.
The steps to change your WhatsApp Auto Backup Settings are as follows:
Open your device Settings.
Go to Chats.

Click on Chat Backup.

Next, tap on the Auto Backup.

Change the backup frequency to either Weekly or Monthly.
5. Hard Reboot your device
Regardless of which iOS device you are using or whatever the version is, a hard reboot seems to work out every time for most cases. It cleans all general glitches and refreshes the device, and restarts it. You can follow the steps mentioned below to perform a hard reboot on the different versions of the iPhone.
Rebooting iPhone 6 or previous models: Press and hold the power button along with the home button for a while and let it go as your device restarts.
Rebooting iPhone 7 and 7 Plus: Press and hold the power button and the volume up button simultaneously and release it as soon as your iPhone restarts.
Rebooting iPhone 8 and 8 Plus: Press the Volume Up button at first, and as soon as you release it, press the Volume Down button. Again let go of the Volume Down button and press and hold the side button until the device restarts, and you can see the Apple logo on your screen.
Rebooting iPhone X, iPhone 11, and iPhone 12: Press and hold the Side button along with the Volume Up/ Down button simultaneously. As the slider appears on the screen, drag it to turn off your device. Again press and hold the side button for around 10 -15 seconds and release it when your device restarts.
6. Delete your Last WhatsApp Backup
Here's another workaround that might help. If, due to any errors, your WhatsApp backup gets stuck while in the process, delete your last WhatsApp backup and give it a shot again. In most cases, this method has proven to be successful. Hence, chances are it might work in your case as well.
In order to delete your last WhatsApp backup on iCloud, simply follow the steps given below:
Open your iCloud account.
Go to iCloud Settings.
Click on Storage.
Then, go to Backup.
Click on the Delete Backup button to delete the existing backup file from your iCloud account.
7. Check your Apple System Status
Although the chances of it are extremely low, again, it is another possible reason why your WhatsApp backup might have been stuck in iCloud. So, if there are any issues with the iCloud server or if Apple has temporarily stopped the iCloud server for maintenance purposes. You can visit Apple's Status Page to check for such issues. However, if that isn't the case, go for the next trick on our list.
8. Take an iTunes backup
If you are continuously facing issues backing up your WhatsApp data on your iCloud, I would rather suggest you try taking a backup on iTunes instead.
In order to backup your data to iTunes, follow the instructions carefully:
Connect your iPhone to your Mac/ PC.
Open your iTunes account.
Go to Summary from the menu on the left side of your screen.
Now, under the Backups section, tap on 'Back up Now'.
Make sure that you take the backup on the computer and not in your iCloud.
9. Update Device Firmware
In the case that your device is running on an old or outdated software version, you might encounter similar types of problems throughout your use. Therefore, the best solution in that situation is to upgrade your iOS version to the latest to avoid such issues.
To steps below shall guide you through updating your iOS version:
Open device Setting.
Click on General.

Then go to Software Updates.

Look for the latest iOS versions available for your iPhone.

Click on the 'Download and Install' button and wait until it is downloaded.
10. Try a third-party backup application
If none of the above methods shows any success rate, the last option is to backup your WhatsApp data using a third-party application. There are several such apps that are dedicated to retrieving your WhatsApp data and backups. Find a suitable application as per your requirements and give it a try.
Conclusion
The WhatsApp backup stuck problem is not that much of a serious issue. Most users have already encountered it on their Android and iOS devices. However, they have also received satisfactory results from the above-mentioned tricks. So, if you are using an iPhone and is unable to backup your WhatsApp data, these trick will most probably help you find a solution to your problem as well. Comment below what exactly held you back from backing up your WhatsApp data, and which of these methods proved to be a success?