Skype is a telecommunications application that specializes in providing video chat and voice calls between Computers, Tablets, Mobile devices, the Xbox One console, and Smartwatches using the Internet. Skype also offers instant messaging services. Users can broadcast text, video, audio, and pictures. Skype also allows video conference calls. Microsoft Corporation developed Skype.
Despite Skype's advanced age, the mobile communications app still has around 300 million monthly users. It has not stopped the rollout of new features that allow it to remain relevant in an age. Even when there are so many massaging chat apps are available like Whatsapp, Messenger, Snapchat, or built-in communications services like iMessage and Facetime. Now you can now understand that there is really something special in this application.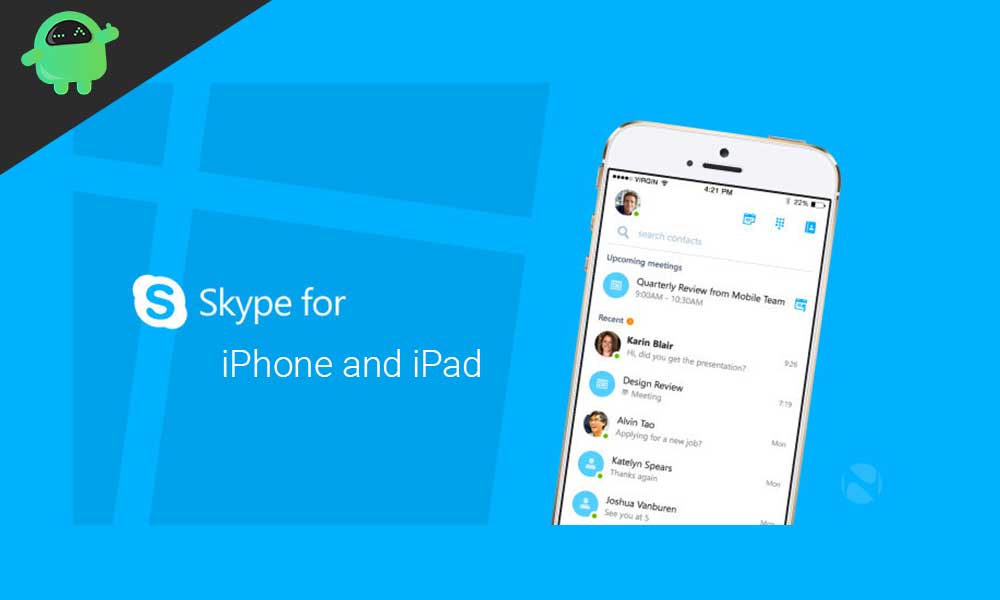 Screen Sharing on Skype
You can share your screen during an audio or video call on Skype on the iPhone and iPad. Skype is moving one of its most popular desktop features to mobile devices that is screen sharing. The company announced that its mobile screen sharing features is now out beta testing, allowing both iOS and Android users to share their phone screen on a call.
Which iPhone and iPad Devices Support Screen Sharing on Skype?
Before starting off with how to share screen on iPad and iPhone, it is important to know whether this new feature is available on your device or not. So to be clear, skype Screen Sharing is only available to devices with iOS 12 or above. That means for iPhone, iPad, and iPod Touch with iOS 12 and more. This is supported on iPhone 6s, iPad Air 2, iPad mini 2019, iPod Touch 7th generation, and newer devices.
How do I start screen sharing during my Skype call?
To access the option, Skype users will tap on the newly added "…" menu in the app. This is where you will find other recently launched features, as well as call recordings and subtitles.
Also new in this release of Skype for Mobile is a redesigned calling screen that now lets you dismiss call control with one tap. A second tap dismisses all the controls to make the video call to own focus. And one other tap brings back all the controls.
Verify you are on the latest version of Skype, then start screen sharing during your call.
On iPhone and iPad – Tap the "…" more button then the screen sharing button. In the confirmation window, select Skype. Then it starts Broadcasting.
Note!
If you do not have the option available, please check the system requirements above
Tap the screen sharing button again to stop sharing.
Wrap-UP
This guide was to help the users with the latest screen sharing feature of Skype. We hope our guide helped you. If you have any queries or feedback, feel free to comment down below with your Name and E-mail ID. Likewise, check out our iPhone Tips and Tricks, PC tips and tricks, and Android Tips and Tricks for more such tips and tricks. We urge you to participate in the $100 giveaway by subscribing to our YouTube Channel. Thank You