Jailbreaking an iPhone affords you much more control over its features than Apple intended with the stock device, meaning you can as much as install third-party "extensions" or "add-ons" with the numerous Jailbreak tweaks available. With a combination of these tweaks, what it means is that your iPhone can be highly personalized. In this article, you'll learn about a new jailbreak tweak called Signe.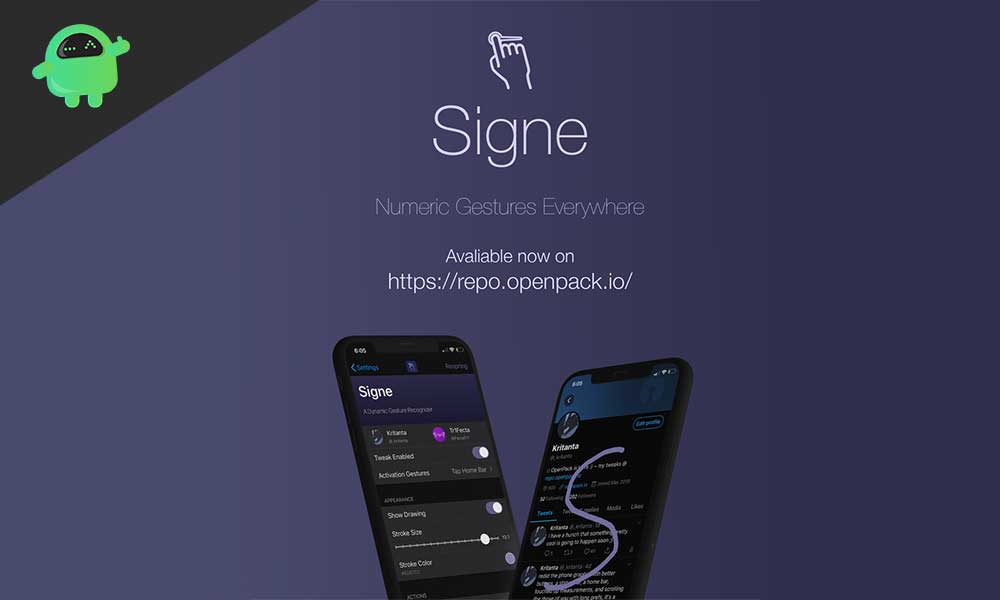 Signe is a dynamic gesture recognizer developed by iOS developers Tr1fecta and Kritanta. It allows iPhone users to access their apps, websites, or to run commands from anywhere in their phones using numeric gestures as shortcuts.
Download and Install Signe Jailbreak Tweak
As it is for most other jailbreak tweak tools, you can download and install the Signe repository using any package manager of your choice on your jailbroken iPhone. The repo can be found on the OpenStack repository.
Signe Jailbreak Tweak: How it Works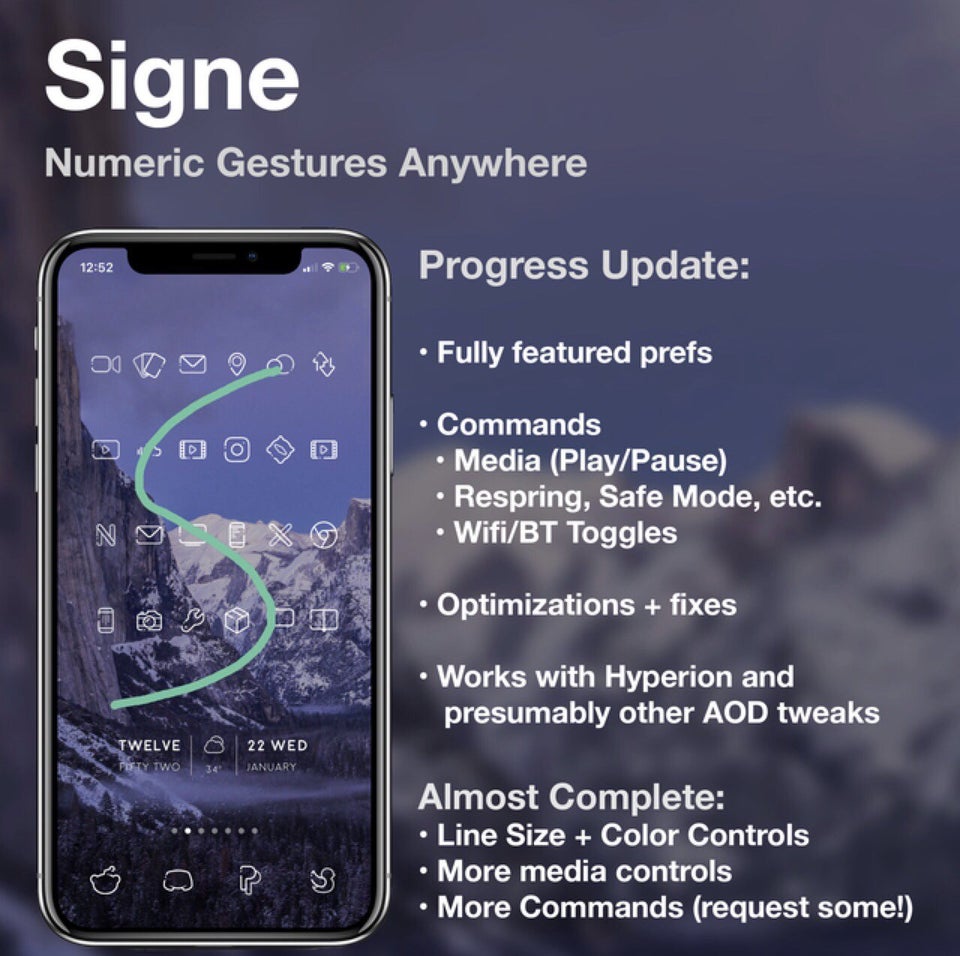 Here's how Signe works: from any screen in your iPhone, you have to invoke the Signe tweak. There are three ways you can choose from to invoke Signe:
holding and pressing the Volume down and Power buttons simultaneously,
pressing the Volume down and Volume up buttons simultaneously, or
simply tapping the home bar.
Once you choose any of those in the Signe tweaks, any time you carry out that particular action on your iPhone, Signe will be invoked.
Once you have invoked Signe, you can go ahead to draw gestures in the form of numbers that already have actions assigned to them. The assigned action, which could be to open an app, log on to a website, or run a command, will be triggered when you draw that gesture.
Like other Jailbreak tweaks, upon installing Signe, the tweak gets a dedicated rack in your iPhone's settings app. From there, you can toggle Signe on or off.
There are two main sections in Signe.
Appearance


This is where you can tweak the appearance of your gestures. You can choose to have your gestures show on your screen as you draw them or not by toggling the "Show Drawing" feature on or off. If you toggle it on, you can further modify the size as well as the color of the stroke.
Actions
The "Actions" section, where you can assign actions to numbers from 0 up to 9, meaning that you have 10 different gestures at your disposal using Signe. Only one of either the "Open App," "Open URL," or "Command" actions can be assigned to one number at a time.
Bearing in mind that rebooting your phone, for instance, can cause you to lose your Signe configurations, the developers have included an in-built Respring button, which will help users to save their Signe tweaks. Therefore in the event of a reboot or any similar activity, you only have to toggle them on and continue to enjoy the Signe experience.
So, download Signe today, and get access to your favorite apps, log on to websites and run commands in the fun way of drawing numeric gestures. Keep in mind that Signe is compatible with and will work only for Jailbroken iPhones running on iOS 9, 10, 11, 12, and 13 versions.