It's been almost 10 years since Minecraft has released back in 2011 by Mojang as one of the sandbox open-world video games. Currently, it's one of the popular titles in the gaming industry that has a separate fanbase with multiple game modes to switch between them including different difficulty levels and achievements. However, if you're not aware How to Switch Between Games Modes in Minecraft, follow this guide.
Well, switching between the below-mentioned game modes in Minecraft is quite simple and fun apart from the great gaming experience. But if you're new to this game then you may have noticed an empty landscape after exploring it. While other players are playing this game with plenty of elements like animal mobs or creepers.
So, how to get them in your gameplay? One of the major issues is that you're not playing the right Minecraft game mode. Yes! Now, you may ask how to switch between game modes.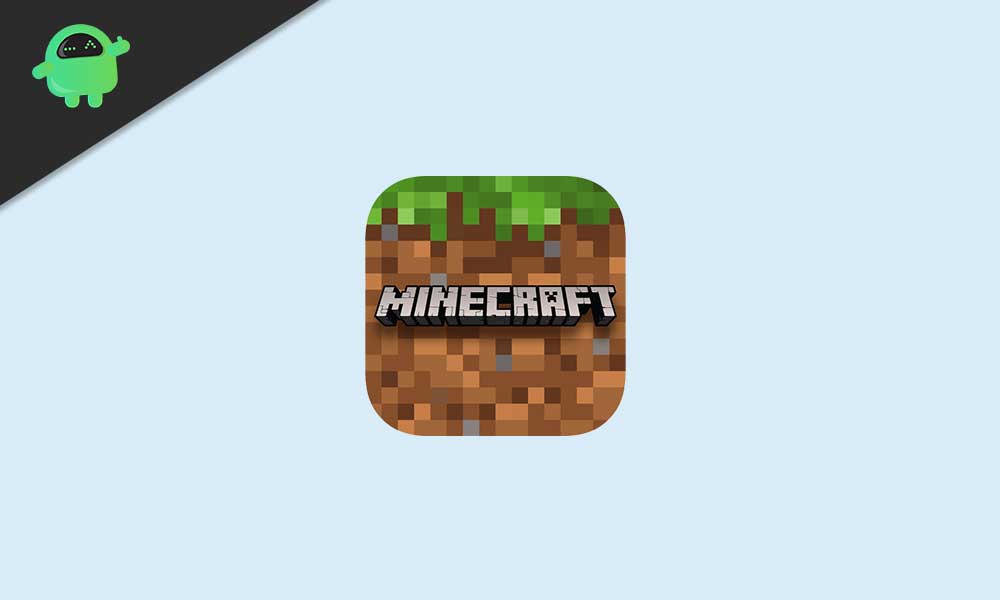 Types of Minecraft Game Modes
Minecraft consists of up to five different game modes that you can play anytime very easily.
Creative
Survival
Adventure
Spectator
Hardcore
To be very precise, only three of them are quite popular and widely played by players. Whereas the rest of the two-game modes are less popular among players.
Also Read: Fix: Minecraft Server Java Version Errors
What is Creative Mode in Minecraft?
This is the most popular and recognizable game mode in Minecraft that every player should try out. In this game mode, you can easily build your own world, get unlimited resources, etc.
However, there is no health bar, hunger bar, experience counter, etc available in this game mode. It's worth mentioning that you can roam around your world in this game mode easily.
The player can't die in this mode and has access to all inventory which will allow them to build heavy structures and exploring the world. You can kill mobs but then can't fight back you which can be one of the benefits.
What is Survival Mode in Minecraft?
In the Survival Mode, players can search for resources, mine & craft them easily. They can also build structures only for survival aspects as the game mode stands for. The only thing that should be focused on is you're very much limited on what you've mined.
There is nothing extra you can do in this game mode. As you're able to see health and hunger bars, you'll be able to survive yourself very easily by keeping an eye on these. Make sure to keep avoiding hostile mobs because they may kill you or affect your health.
In that scenario, you'll be prone to damage your health or losing all of your items in a jiffy because the death risk will be higher enough expectedly. In this Survival Mode, you'll find out four different difficulty levels to choose from – Peaceful, Easy, Normal, and Hard.
What is Adventure Mode in Minecraft?
This game mode is quite less used by players whatsoever for creating worlds for others to play. You'll be limited to change maps and blocks that can't be destroyed by hands. Meanwhile, they're mined only using a suitable item with the pre-determined CanDestroy tag.
Meanwhile, the building can be done using the CanPlaceOn tag block only. Otherwise, the Adventure Mode is also like the Survival Mode.
What is Spectator Mode in Minecraft?
It's the game mode that allows you to take on a disconnected form and fly around your created world easily. So, that you can watch other players what they're doing without actually interfering with them.
What is Hardcore Mode in Minecraft?
Hardcore Mode in Minecraft is similar to the Survival Mode except for two major changes. First, it's set to the Hard mode difficulty level so you have to be really skillful. Second, there is no option for respawning.
That means if you're killed in Hardcore Mode, you can't make a comeback. If the game is over for you, then you should have to start over the mode again and create a brand-new world.
As the name suggests, the Hardcore Mode is the most difficult game mode among all Minecraft game modes. However, it's quite challenging for those players who're always interested in taking harder challenges in the gameplay whatsoever.
How to Switch Between Games Modes in Minecraft
Needless to say that switching between the three main game modes in Minecraft is really simple across all platforms and doesn't require any additional knowledge. Please keep in mind that your Minecraft version is fully updated before following the steps below.
Steps to Switch to Creative Mode
Minecraft's Creative Mode is an option that you'll find while launching the game. So, there is no additional workaround required for you. To do so:
On the Minecraft game setup screen, click on Play.
Next, click on Create New > Select Create New World.
Then click on the Default Game Mode drop-down menu.
Select Creative from the list.
Enjoy!
Alternatively, you can try using the /gamemode command in Minecraft to switch to the Creative Mode by following the steps below: [Minecraft will try to auto-complete the phrase]
/gamemode creative
OR,
/gamemode 1
Steps to Switch to Survival Mode
Just like the Creative Mode, during creating a new game, you'll be able to find the Survival Mode in the setup screen. To do so:
Click on Play > Select Create New.
Choose to Create New World > Click on the Default Game Mode.
Finally, select Creative.
Alternatively, you can switch to the Survival Mode in Minecraft by using the command below:
/gamemode survival
OR,
/gamemode 0
Steps to Switch to Adventure Mode
Minecraft's Adventure Mode isn't available during the setup option. You'll require to manually switch to the Adventure Mode once your game starts running.

You can switch to the Adventure Mode by using the following command:
/gamemode adventure
Alternatively, you can use another shorter command:
/gamemode 2
PLEASE NOTE: Only the modern version of Minecraft does support the /gamemode command. So, if you're using the older Minecraft version on Xbox 360, PlayStation 3, Wii U consoles then the particular /gamemode command may not be available.
It'll only work on PC, Xbox One, Xbox Series X, PlayStation 4, and Nintendo Switch. Meanwhile, Minecraft Pocket Edition players can also use the same /gamemode command.
Steps to Switch to Hardcore and Spectator Modes
Both the Hardcore and Spectator Game Modes are available in the Minecraft Java Edition. So, if you're interested in playing these two game modes, you can follow the steps below:
For Hardcore Mode:
As the name suggests, you won't get a second chance if you get killed in this game mode. Whereas you'll have to play the Hardcore Mode with the Hard level difficulty by default that means it'll be a tough one too for surviving longer. To create a Hardcore Minecraft game mode:
Head over to the Create New World screen in the Minecraft game.
Then select the Game Mode: Hardcore.
Please Note: This game mode doesn't allow Cheats and Bonus Chest. So, the created world will be deleted once you died in this game mode. There is no respawn facility.
For Spectator Mode:
This particular game mode allows you to fly around a created Minecraft world and observe other players without interfering with them. Although there is no integration with any objects or mobs in this mode, you can move through solid objects easily. You can use the following command to get the Spectator Mode:
/gamemode spectator
OR,
You can also switch to the Spectator game mode by dying in Hardcore mode. Use F3 + N keys from the Creative Mode and press again to switch back to the Spectator Mode.
Alternatively, you can use a quick command below:
/gamemode 3
Why Change Game Modes in Minecraft?
The ability to change game modes may not seem useful initially and especially if you're focused on aiming for achievements in the gameplay. Additionally, it may also possible that you want to create a custom game type like a Capture the Flag game.
You can easily use the Creative Mode to build structures for your friends and then switch to the Survival Mode so that other players can take part in the game. After a few knocks played, you can swap back to the Creative Mode again to make modifications if in case, the game doesn't fit your choice.
That's it, guys. We assume this guide was helpful to you. For further queries, feel free to ask in the comment below.