One of the open-world off-road driving simulation video games is SnowRunner. It's developed by Saber Interactive and published by Focus Home Interactive in 2020. You can also say that this is the improved and newer version of MadRunner 2. The game offers plenty of vehicles to drive and complete mission on different regions, locations, etc. Most of the terrains are very difficult to drive with extremely challenging situations to complete objectives. Here we've shared Top 5 SnowRunner Biggest Trucks in 2020 that you should drive once.
There are almost 40 vehicles from plenty of popular brands that let you customize, repair, include add-on mods, fueling, and more quite easily. We've already covered an article on which are the best trucks in SnowRunner to drive in off-road conditions. Here we're going to tell you which are the top & biggest trucks in SnowRunner that you can drive.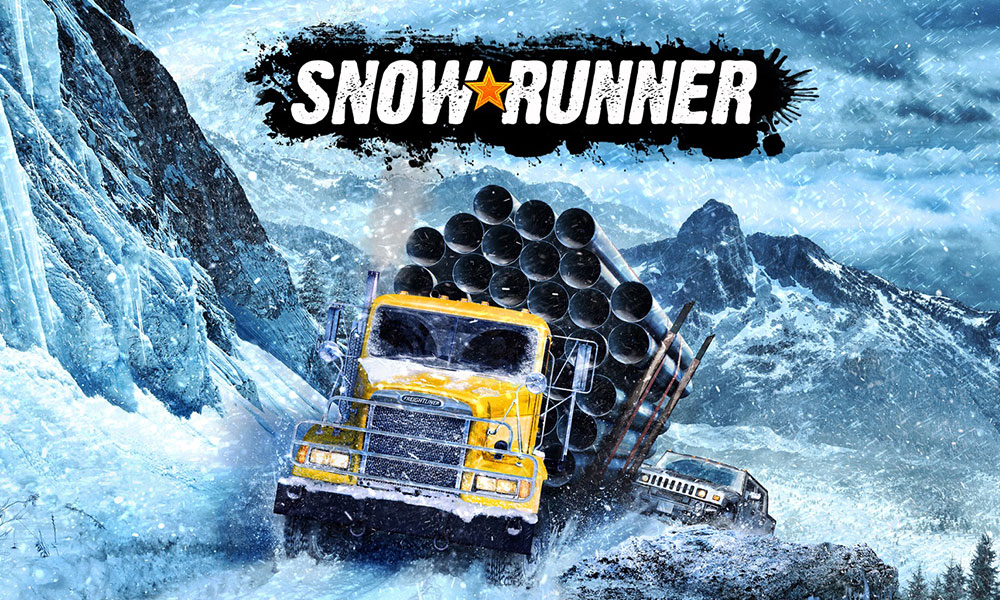 Top 5 SnowRunner Biggest Trucks in 2020
We will also share the vehicle details in brief with capacity. So, without wasting any more time, let's get into it.
1. Western Star 6900 TwinSteer
This is a licensed truck from SnowRunner and it can carry up to 4 load points due to the long flatbed. This truck is meant to be run-off-road and rough terrain. It has a fuel capacity of 600L, switchable differential lock, heavyweight vehicle, offers quite good speed, can be found for free in the gameplay, etc.
However, it lacks AWD (All Wheel Drive) capacity and there are no frame add-ons as well. The truck can't hitch trailers and players can find it difficult to drive and move in turnings due to the very large turning radius.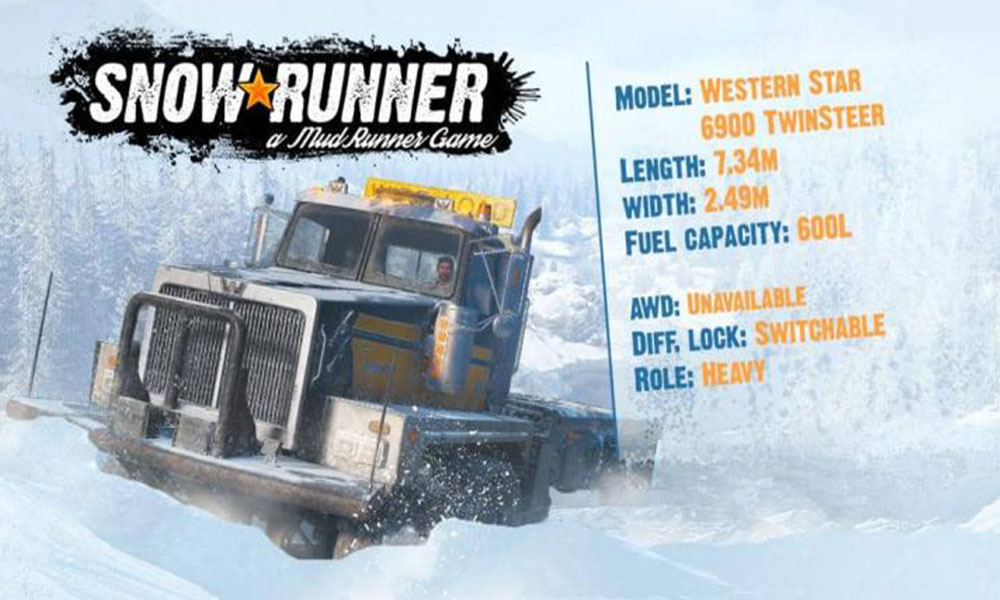 2. KOLOB 74760
It's an 8×8 vehicle for the SnowRunner game that offers heavy tractor to deliver cargo in difficult terrain. The vehicle has a bumper and roof light design with AWD and Differential Lock. Due to the large engine, it has 380L fuel capacity and it can be upgraded in both parts or visually in the game.
It runs smoothly on off-road surfaces with frame add-ons like engine, exhaust, rooftop, tires, gearbox, suspension, front bumper, winch, tire rims, spare wheel, snorkel, etc. However, it sometimes can be stuck on complex surfaces or hits hard to damage parts quite easily.
3. Caterpillar 745C
It's another licensed truck in the SnowRunner game that offers cargo trips in extreme conditions without any major issues. It's one of the best-in-class off-road trucks that have massive tires, differential lock, switchable AWD, a huge fuel tank of 340L capacity, etc.
While the vehicle doesn't need that much of refueling due to the powerful yet efficient engine and can be used very effectively as a recovery vehicle. However, the long vehicle is quite hard to move sideways in turnings while navigation. Players can customize or repair this vehicle in a couple of things like engine, rims, gearbox, suspension, tires, winch, differential lock, frame add-ons, etc.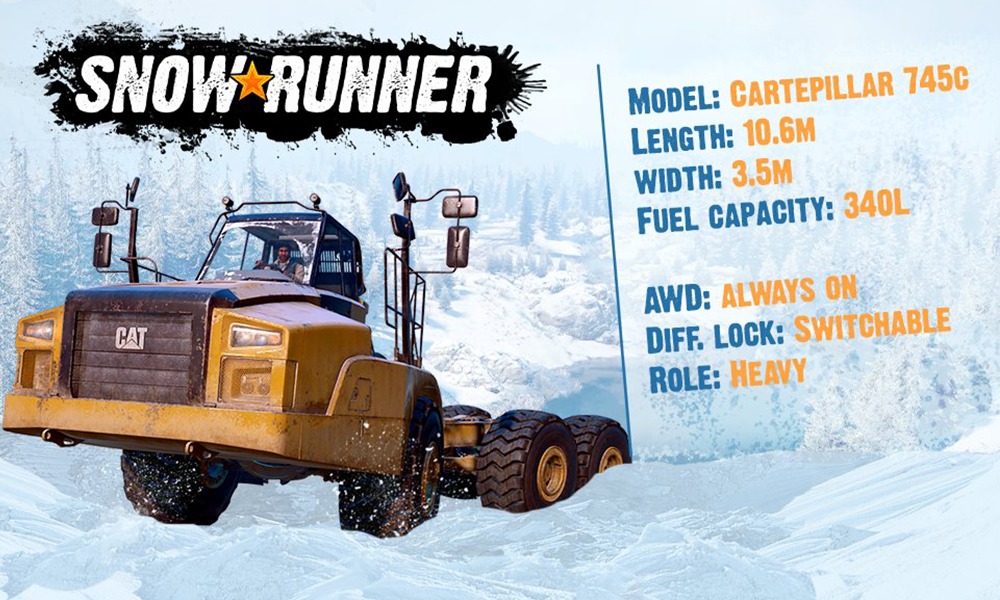 4. KOLOB 74941
It has more than 10 meters of Russian steel on 8 wheels that are best of mud surface. The KOLOB 74941 is one of the heavy vehicles that has a grill, front bumper, front windshield, switchable AWD, switchable differential lock, and more. Not only it runs smoothly on mud but also on snowy roads. The higher ground clearance makes it very effective for the off-roading environment.
It has a fuel capacity of 340L and it can upgrade or repair parts like engine, exhaust, gearbox, misc, suspension, tires, front bumper, front side, winch, rims, frame add-ons, differential lock, snorkel, etc.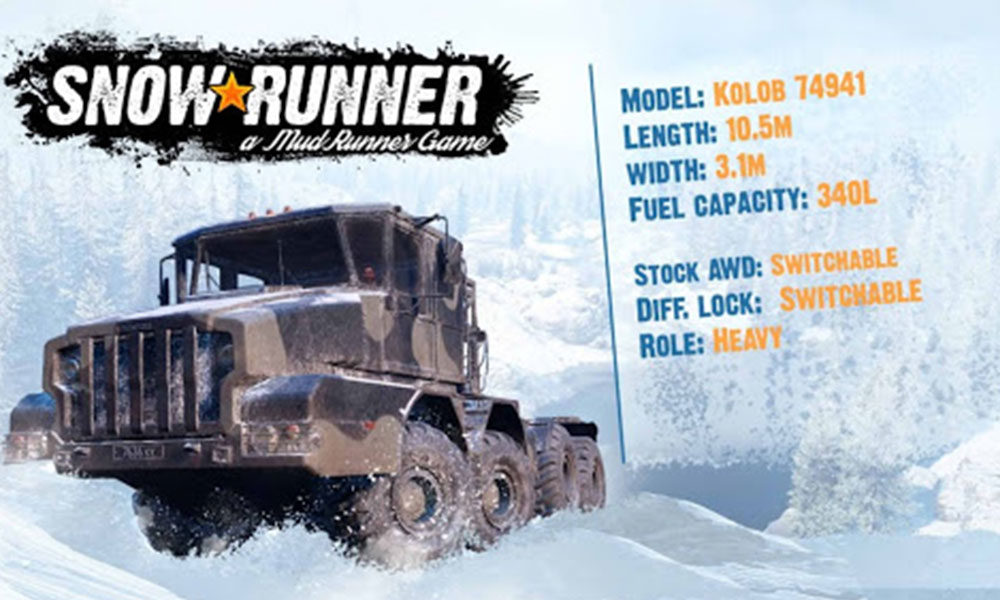 5. Azov 42-20 Antarctic
The Azov 42-20 Antarctic is one of the 5 SnowRunner Biggest Trucks that comes with a 6×6 off-road vehicle in the SnowRunner game that's meant to run on deep freezing conditions like snowy roads. It has special armored wheels, a very efficient fuel engine, a sizeable fuel tank, etc.
The truck has a switchable differential lock, always-on AWD, fuel capacity of 340L, capable of going through mud, carry 2 slots & can add more with a trailer, etc. However, the truck can be unlocked at rank 26 that is something players are gonna miss in initial stages.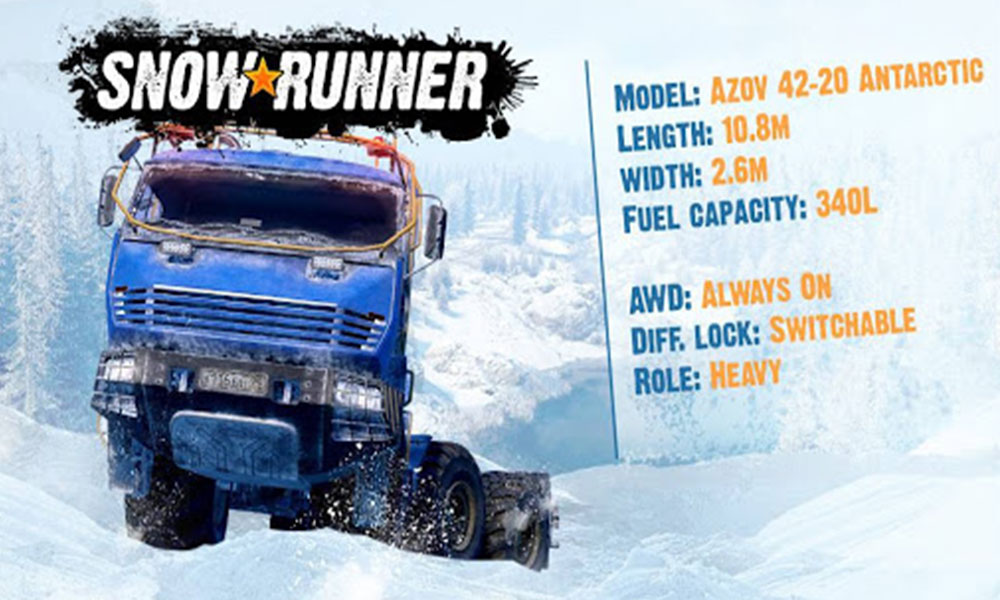 That's it, guys. We hope you've found this article pretty useful. Feel free to ask in the comment below for more queries.